Halloween has already started and you didn't notice! The actual date may still be a few weeks away, but you should start planning your decorations. Many retailers began displaying their costumes and holiday items in their websites. So, in order to help you choose the best products for the holiday, we selected a few deals from Target. That said, let's start our Target Halloween 2019 Items list.
Kicking off at the number 5 spot we have the costumes. A very important part of Halloween is dressing up. Weather it's something scary or your favorite character, costumes must be taken seriously. And although making your own costume is fun, others you just gotta have it.
Click here for more Halloween costumes tips!
To complete your look you can always count on makeup. And this special product will assist your look to be more realistic. Not to mention that you can use it for the whole family and add glitter.
Click here for more Halloween makeup tips!
Setting the right mood for your house is essential for your Halloween parties. First you need to think about outside decorations. So add some scary pumpkins, a few plastic skulls and you're golden. As for the interior, covering everything in white sheets can really help providing a haunted vibe. Besides, you can find really interesting interactive decorations, like this animated wolf prop.
Click here for more Halloween decoration tips!
Another thing that can improve your decoration is the lighting. Turning off the lights and using items such as candles and other low lighting devices is a good tip. It can turn your lovely home into ghostly house.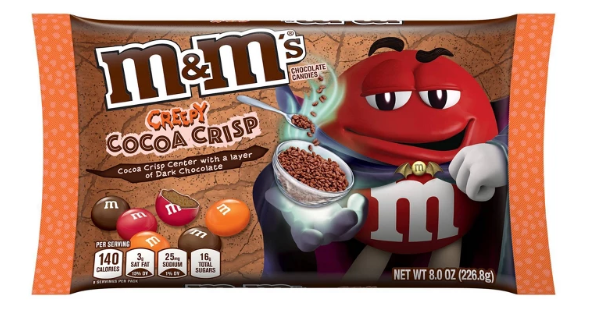 And for our number one spot we have candies. Halloween is also a synonym of trick and treating and candies. Lots and lots of candies. So you must not run out of stock. With this in mind, Target has a special page with exclusive offers. One of them being the M&M Halloween Cocoa Crisp. So check it out before it solds out!
That settles our Top 5 Target Halloween 2019 items list. And you can get access to these deals through Lemoney. Lemoney is a reward, coupons and cash back platform that gives you opportunities to make the best deal saving money. Besides, you can get UP TO 12.5% Turbo Cash Back at Target being a Lemoney user. All you need to do is sign up to our website. It's free, simple and quick.