If you love fashion, I'm absolutely sure that you already know the name, Neiman Marcus. But some people may think that this store is very expensive and only sells exclusive brands. Well, It's true that Neiman Marcus is really fancy and only have iconic brands in their portfolio. But the best news is that Neiman Marcus has some amazing sales often. For example, during Neiman Marcus Sale you can buy the most iconic brands like Versace, Burberry, Kate Spade, and others with UP TO 75% OFF.
No, I'm not kidding. You just have to buy them at Neiman Marcus Sale. But that's not all. In this post, we will show you some amazing outfits from exclusive brands that you can shop at Neiman Marcus with UP TO 75% OFF. Also, we are going to tell you how to shop for them and also have your money back. Check this out.
Versace Short-Sleeve Crewneck A-Line Baroque-Print Dress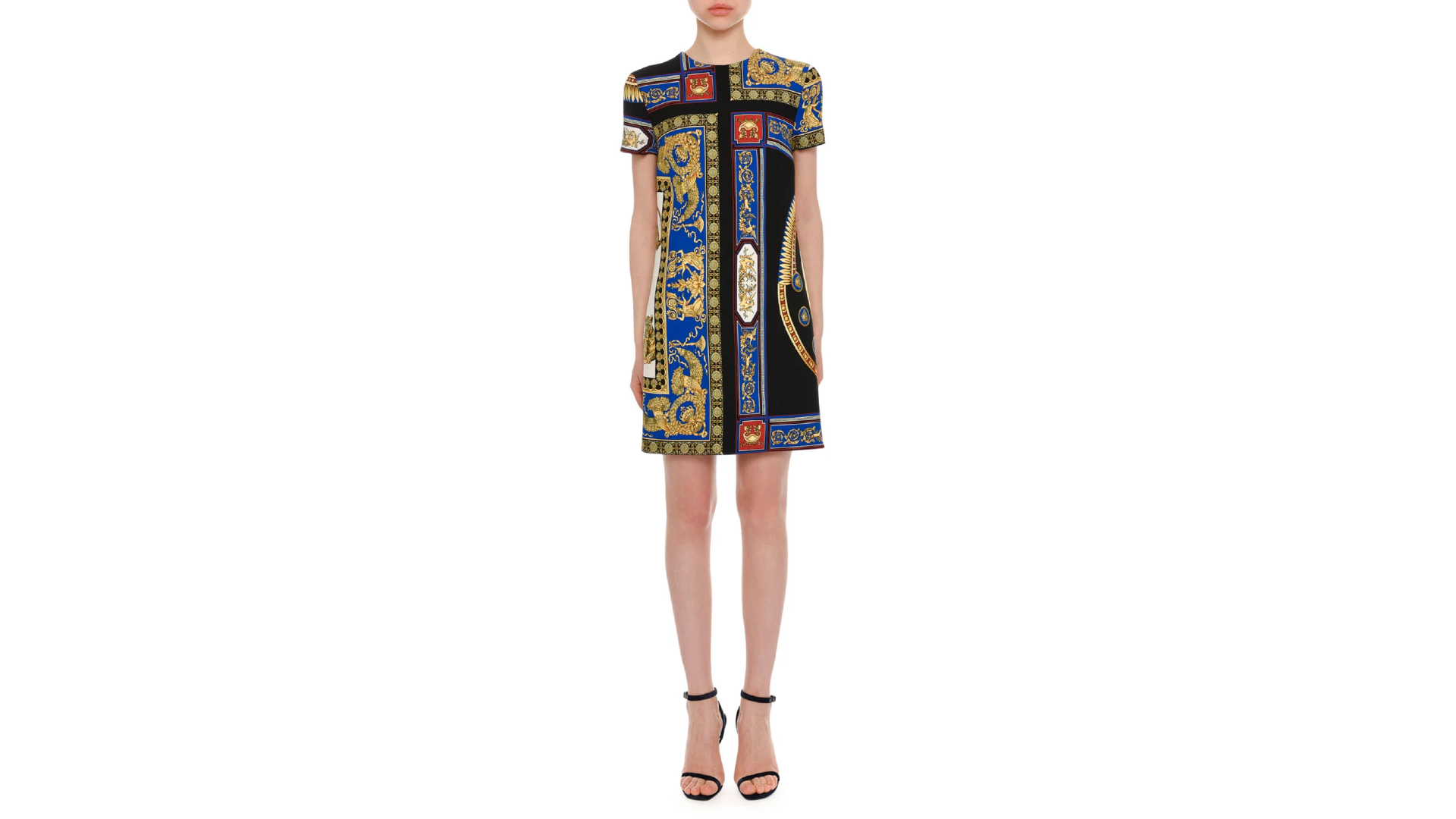 Versace is one of the most iconic names in the fashion world. Unfortunately, we lost the genius, Gianni very soon and in a very tragic way but his essence is still present in the brand clothes. For example, look at this gorgeous baroque-print dress with an A-line silhouette. It has short sleeves and a crew neckline. The best part is that you can shop this Versace dress with 51% OFF. Yes, it's a unique opportunity that you can't miss.
Burberry Slim Vinyl Side-Zip Skirt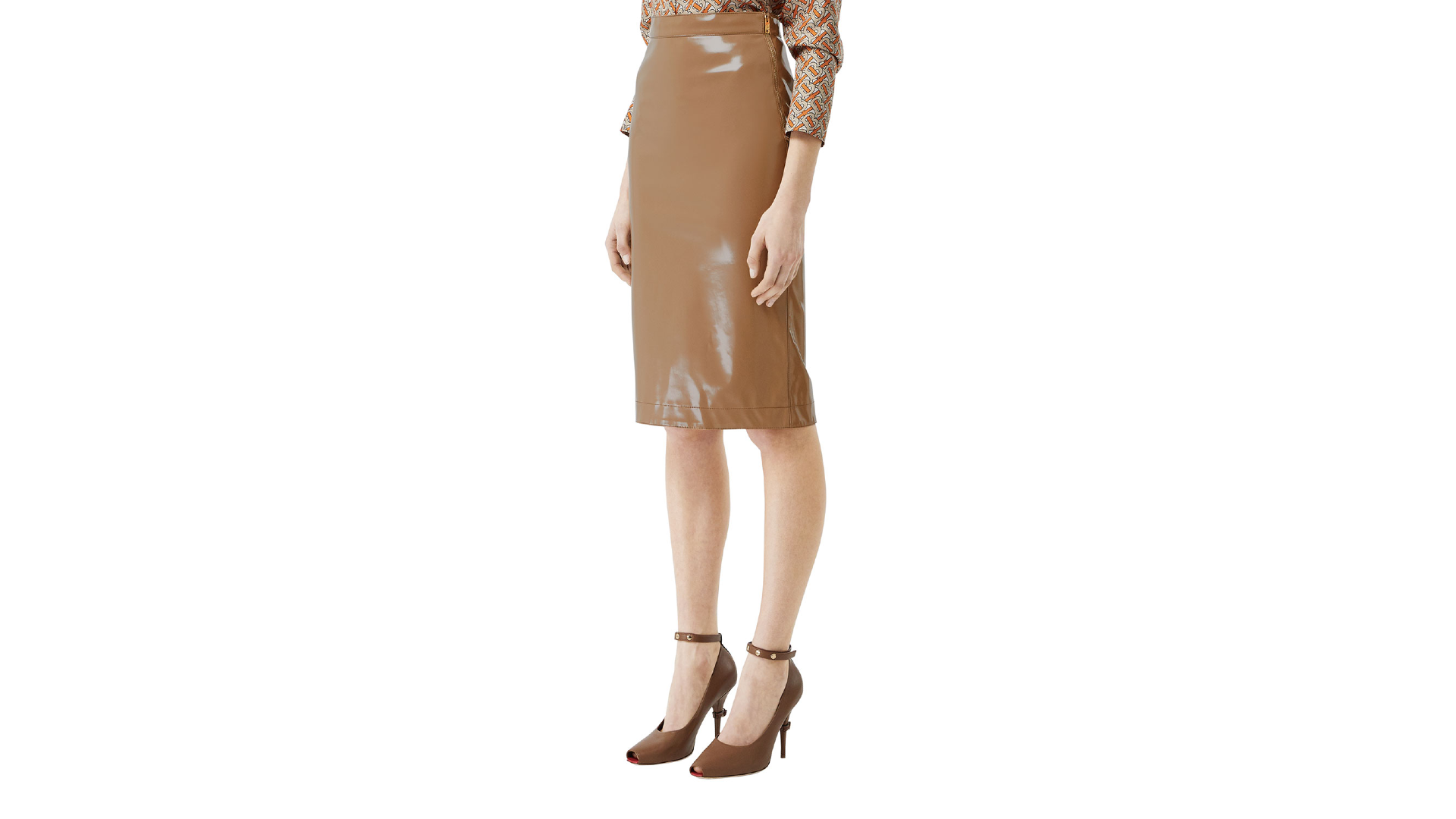 Imagine a skirt that it's so versatile that you can wear it at work or to have dinner with friends and family at a  fancy restaurant. Here we go, Burberry Slim Vinyl Side-Zip Skirt. This amazing item is a must-have. Its slim pencil design will fit you perfectly and will certainly make your silhouette incredible. Not to mention that this amazing skirt from Burberry is with 50% OFF at Neiman Marcus Sale. So, hurry up! 
Kate Spade New York Grand Flora V-Neck Short-Sleeve Empire-Waist Dress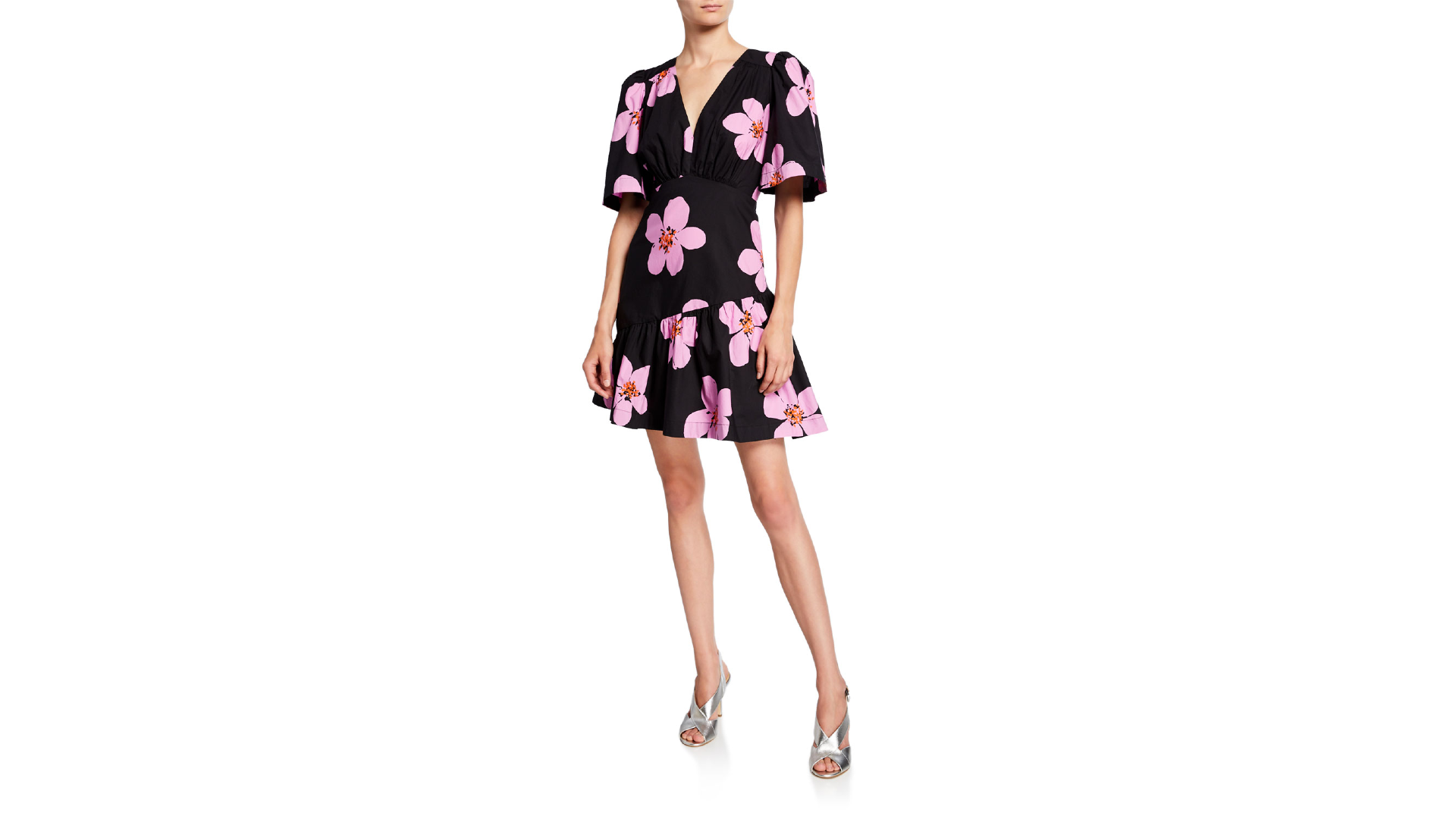 Another amazing designer that it's available at Neiman Marcus Sale is Kate Spade. For example, check out this grand flora v-neck short-sleeve empire-waist dress. It's so amazing and beautiful that I'm sure you are already in love. But I'll tell you something that will blow your mind. You can shop for this amazing dress with 75% OFF during a limited time. No, you didn't read it wrong. But you better buy it now before they are over.
7 For All Mankind Wrap-Front Silk Top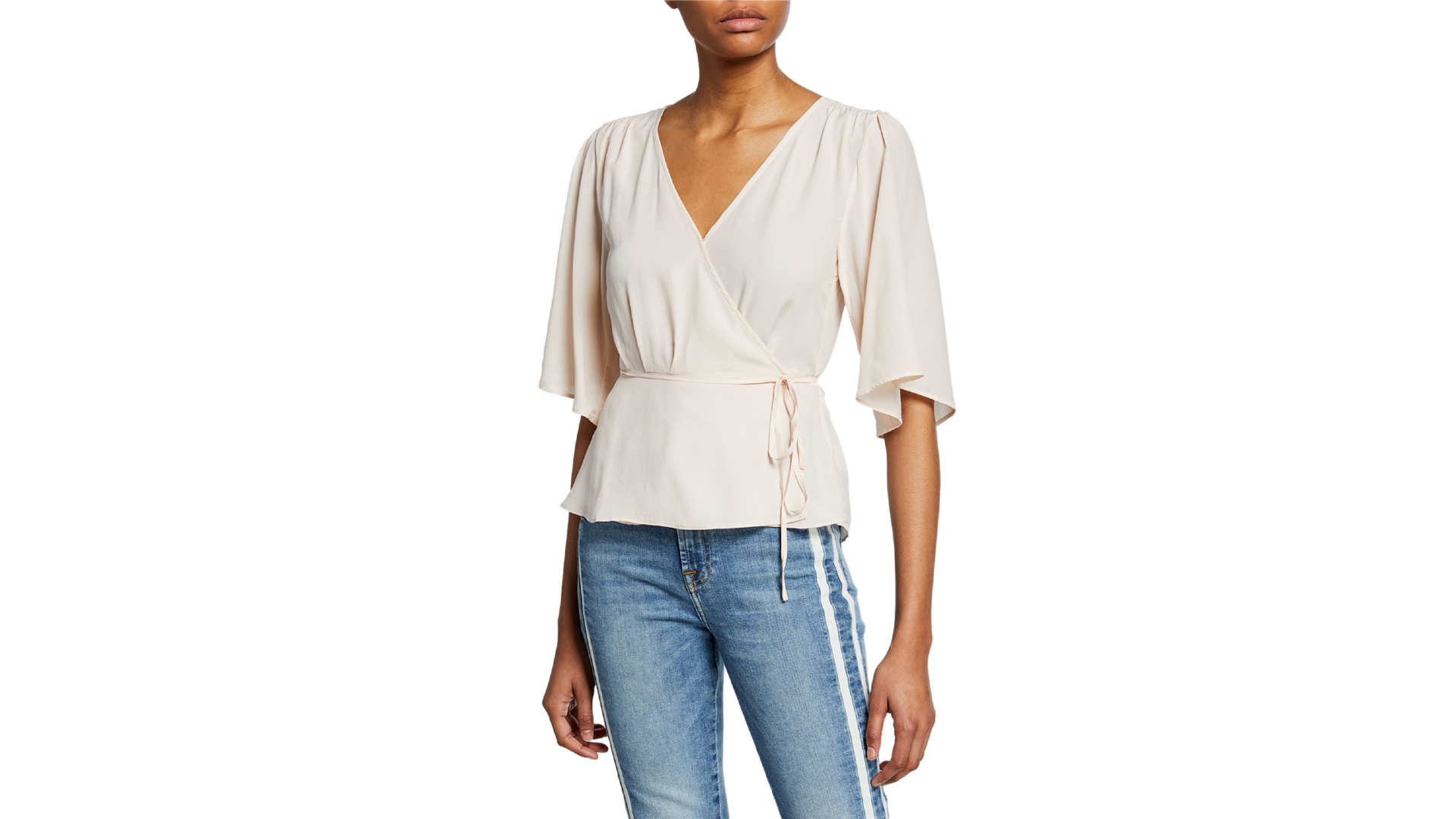 I could give you many reasons why you should buy this Wrap-Front Silk Top from 7 for all mankind. This item is basically a must-have item due to the fact that you can wear it for countless occasions. Its design is simple and yet incredible. It will transform any basic look into fashion and trendy. Not to mention that its relaxed fit is super comfortable. Also, you can buy it now with 75% OFF. 
Veronica Beard Meagan Floral Dropped-Waist Midi Dress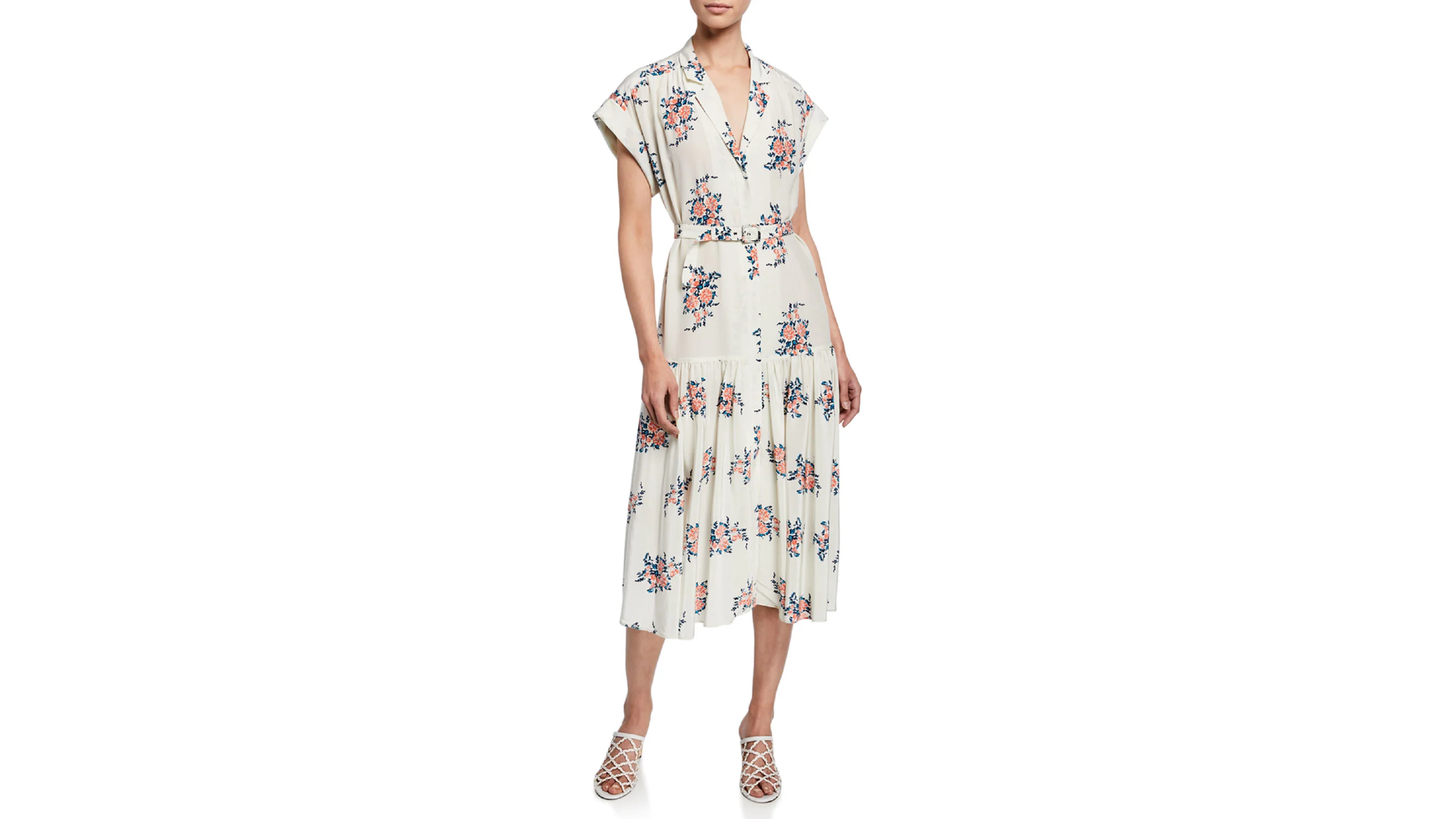 This one will get you ready to enjoy the amazing fall days. The Meagan Floral Midi Dress from Veronica Beard has a V neckline, shift silhouette and dropped waist. Also, it's available at Neiman Marcus sale for a limited time with 75% OFF. Fresh, comfortable and really romantic! 
So, now you already know how to shop for the most iconic brands and save money. But to make things even better, you can buy at Neiman Marcus and have your money back. In order to do that, all you have to do is to buy at Neiman Marcus through Lemoney.
Besides, at Lemoney, you can also find special coupons and deals from Neiman Marcus and other amazing stores. Don't miss your chance to buy and save money. So, stay tuned for more incredible fashion deals from your favorite stores and brands!