Macy's is one of the best stores to buy clothes, accessories, and shoes. There, you can find incredible brands like Ralph Lauren, Guess, Michael Kors and more. The best news is that for a limited time you can shop amazing brands at Macy's Sale with an EXTRA 30% OFF. In this post, we will show you incredible outfits from your favorites brands that are on sale. Also, we will tell you how you can buy them with a discount and have your money back. Let's go! 
Lauren Ralph Lauren Plaid Double-Breasted Maxi Coat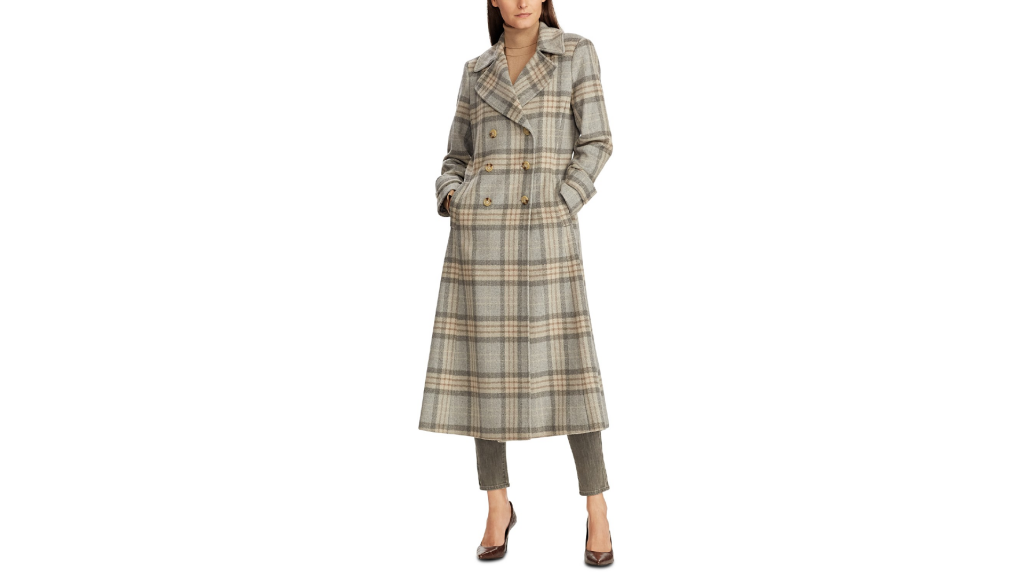 Here's your perfect outfit for the cold days. This amazing Plaid Double-Breasted Maxi Coat from Lauren Ralph Lauren has engraved horn-effect buttons and a structured silhouette. Also, this double-maxi coat has a vented back hem that provides comfort and facilitates your movements. The best part is that you can shop for this amazing maxi coat with 55% OFF for a limited time only. So, hurry up to catch this deal! 
DKNY Tie-Belted Handkerchief-Hem Dress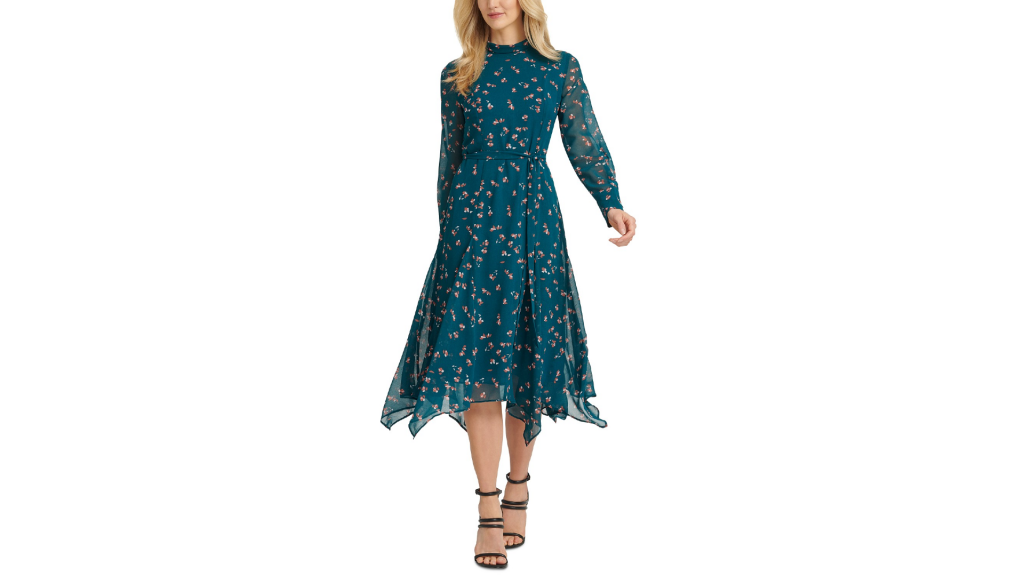 If you want a comfortable and yet very style dress, you are going to love this one. Tie-Belted Handkerchief-Hem Dress from DKNY. This belted dress has an amazing silhouette that fits perfectly with any type of body. Also, it's very versatile. You can wear it basically for any occasion. Not to mention that this dress is a perfect match for this holiday season. Besides, you can shop this must-have with 55% OFF during Macy's Sale.
Bar III Becca Tilley x Double Breasted Duster Jacket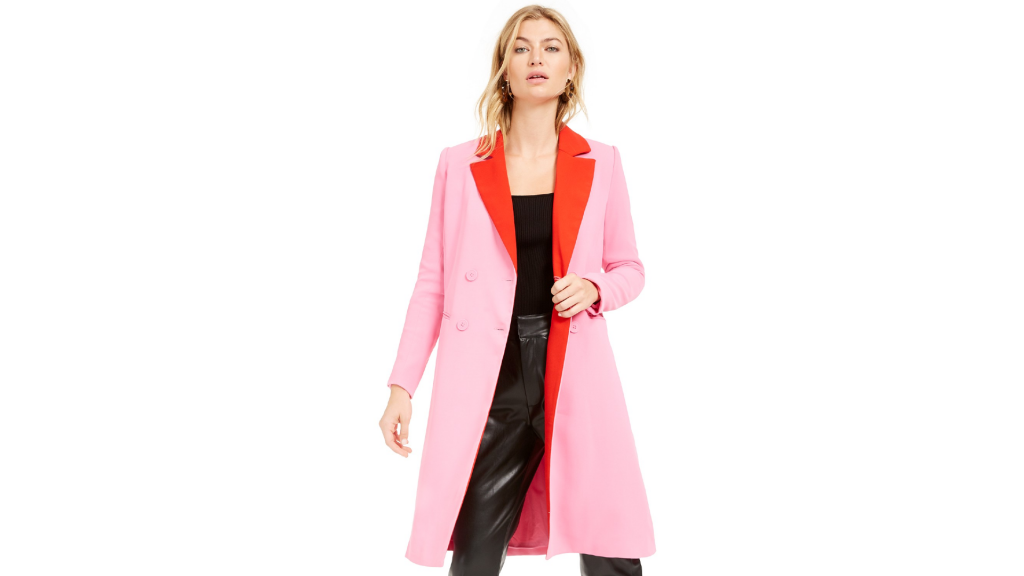 Pink and orange were meant to be together. If you also love this combination, you're going to fall in love with this Double-Breasted Duster Jacket from Bar III. It has a double-breasted two-tone collar that fits you perfectly and a chic design that will give you a runway look. The best part is that you can get this fancy and style jacket with 30% OFF. Gotta have it! 
GUESS Turtleneck Sweater Dress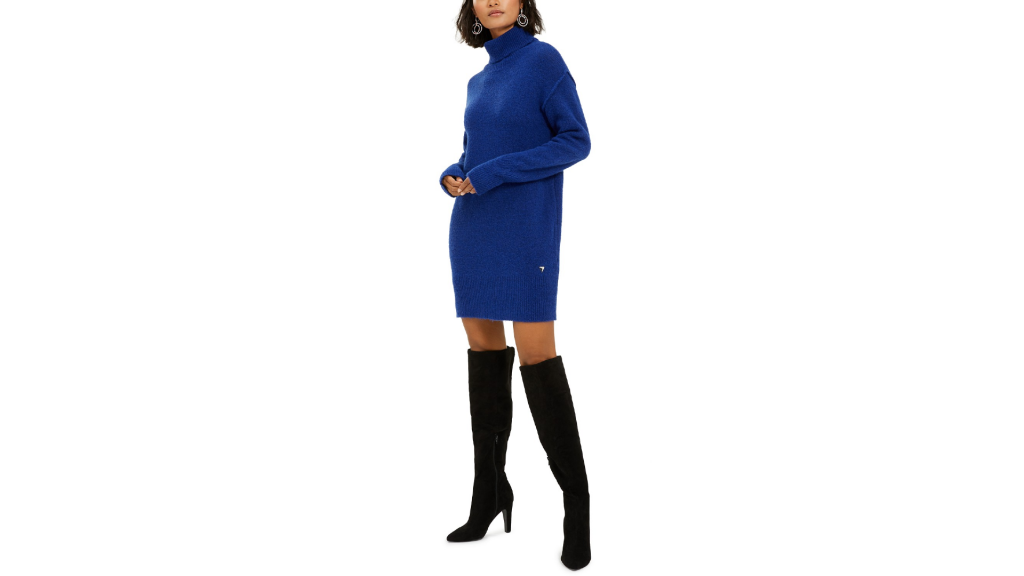 During this fall, a sweater dress is definitely a must-have item. And this Turtleneck Sweater Dress from GUESS is a perfect choice. It will match perfectly with your favorites knee-high boots. Also, you can wear it with leggings. It's up to you. In addition, you can shop for it now with 30% OFF. I GUESS you won't miss this deal, right? 
Michael Kors Asymmetrical Belted Coat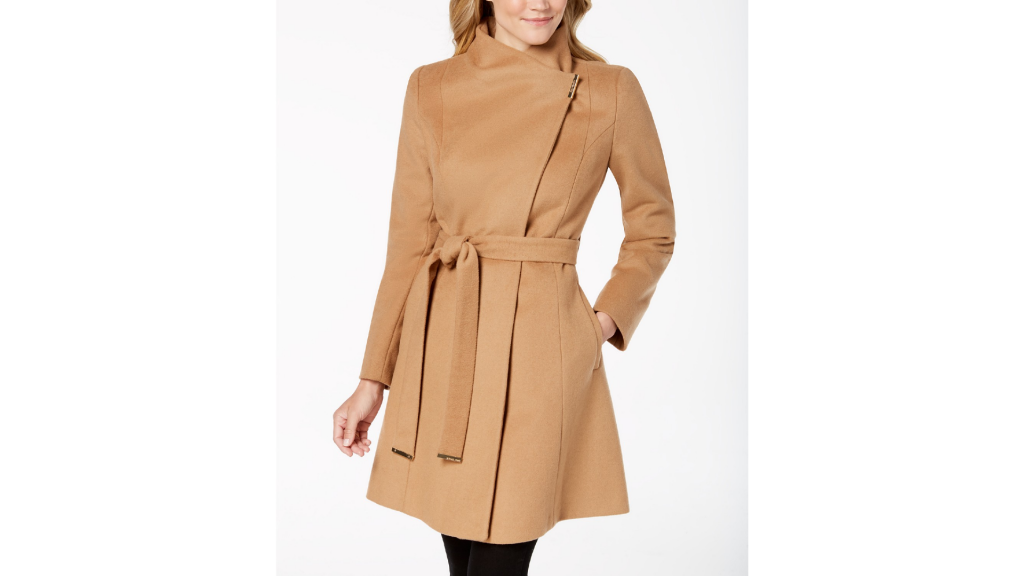 Of course one of our favorites designers has to be on this list. Check out this amazing Asymmetrical Belted Coat from Michael Kors. This coat is absolutely gorgeous. It's the modern and asymmetrical design that will make you feel stylish and powerful this fall. The best part is that this amazing coat is available at Macy's with 60% OFF. 
If you loved these five items but want more, don't worry. You can click here to check out all the amazing items available with a discount for a limited time. Besides, it's possible to enjoy this deal and have your money back. All you have to do is to buy at Macy's through Lemoney. Besides, you can also have many other coupons and deals from Macy's and other amazing stores. So, stay tuned and make sure you don't miss your chance to buy, save and have your money back!