We recently lost one of the greatest player ever that played the game of basketball. Kobe Bryant and his daughter Gianna got killed on a tragic helicopter accident alongside 7 other people. The incident happend on the morning of January 26th and shook the whole world. Until now, most of people is struggling into pain with this heartbreaking ending of their lives. The feeling of not seeing one of the greatest Laker of all time is really tough. What we can praise about Kobe's lifetime in this post is remembering briefly the main moments that make us wish that Kobe Bryant could live forever.
Let's review some Kobe Bryant items that any fan would be happy to have to praise and honor him forever.
1996-97 Jersey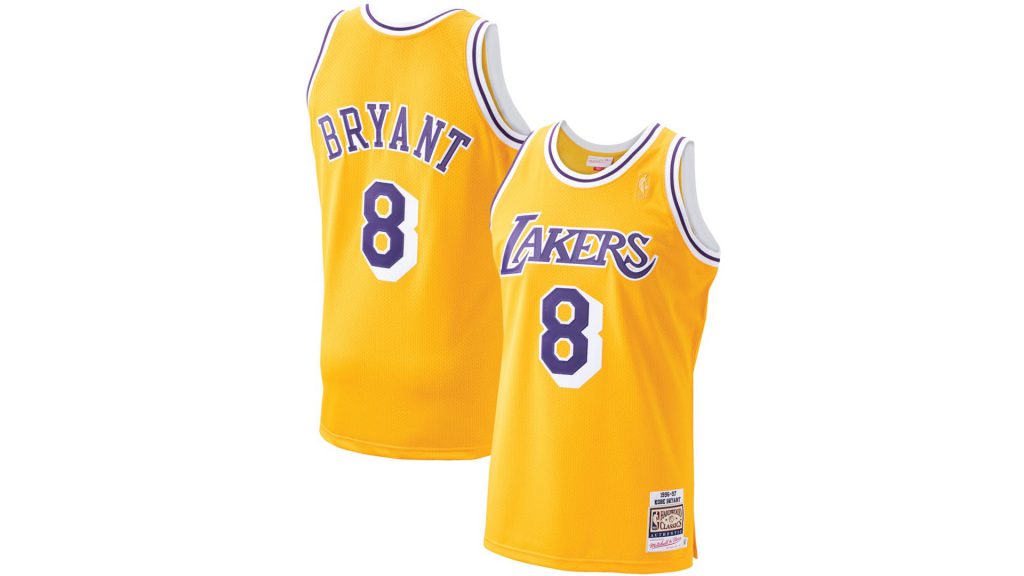 Only a few privileged people could say back in 1996 that this jersey would make history. In his first season, Kobe spent more time on the bench and was still directing his game to the professional standards of NBA. He already had the talent, the determination, the focus and the ambition to become the best to ever play the basketball game. However, he needed to adjust his will to the reality of the NBA at that time.
2008-09 Jersey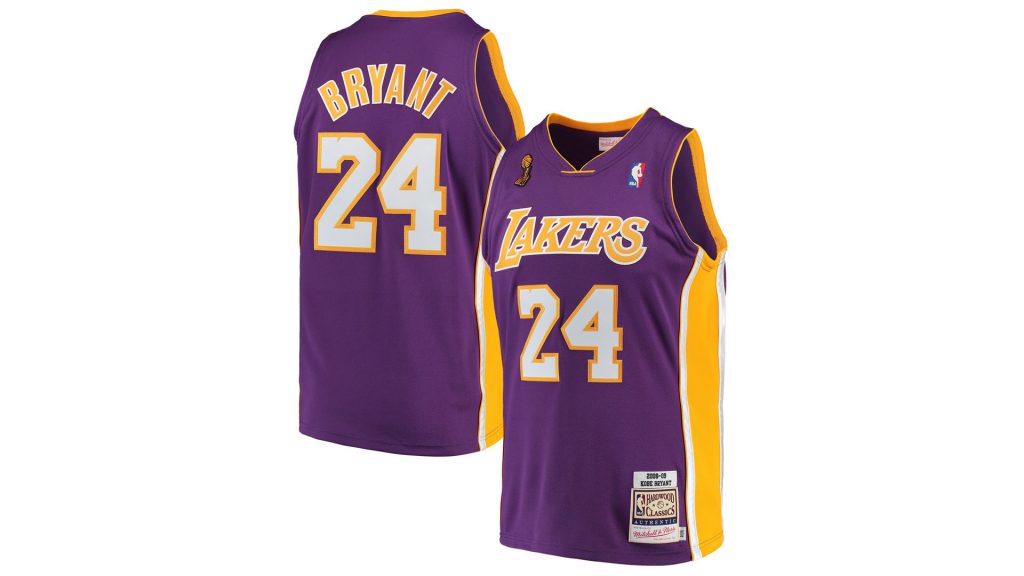 Well. Until Kobe Bryant get his first championship with the number 24, he was already a grown man living legend with 3 titles. Not to mention that he was the second player of NBA history to score the most amount of points in one game (81), right behind the 100 points of Wilt Chamberlain.
With the number 24, Bryant reached the balance and the prime of his game. Both physically and mentally. The Black Mamba persona was born and got 2 titles in a row with 3 straight Finals appearances. He lost to the Celtics in 2008, beat the Magic in 2009 and the Celtics in 2010.
2009 All-Star Game Jersey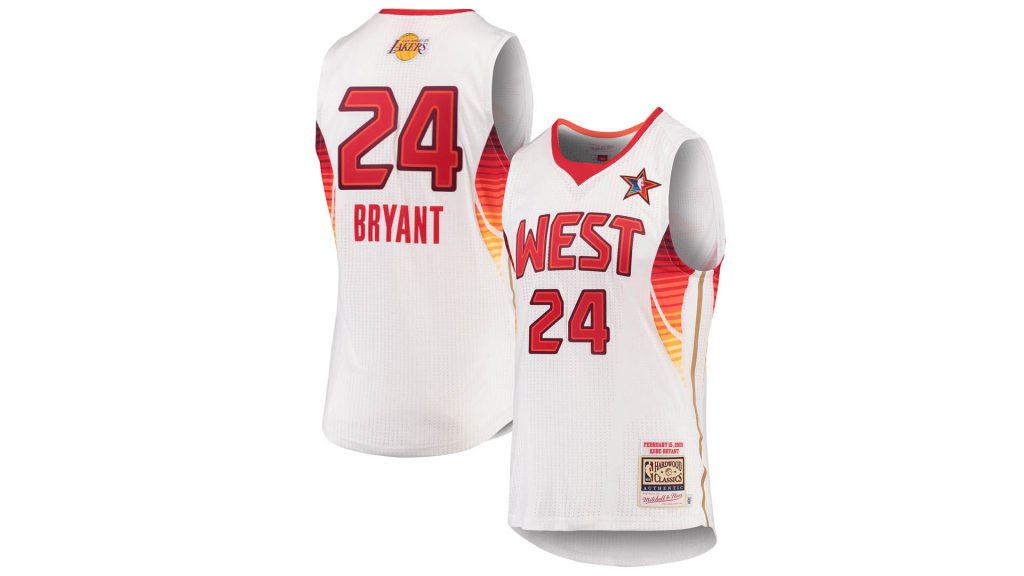 This is the jersey of that All-Star Game that Kobe and Shaq played together again. More than that, they divided the All-Star Game MVP award after a huge performance for the Western Conference team.
81 Points Game T-Shirt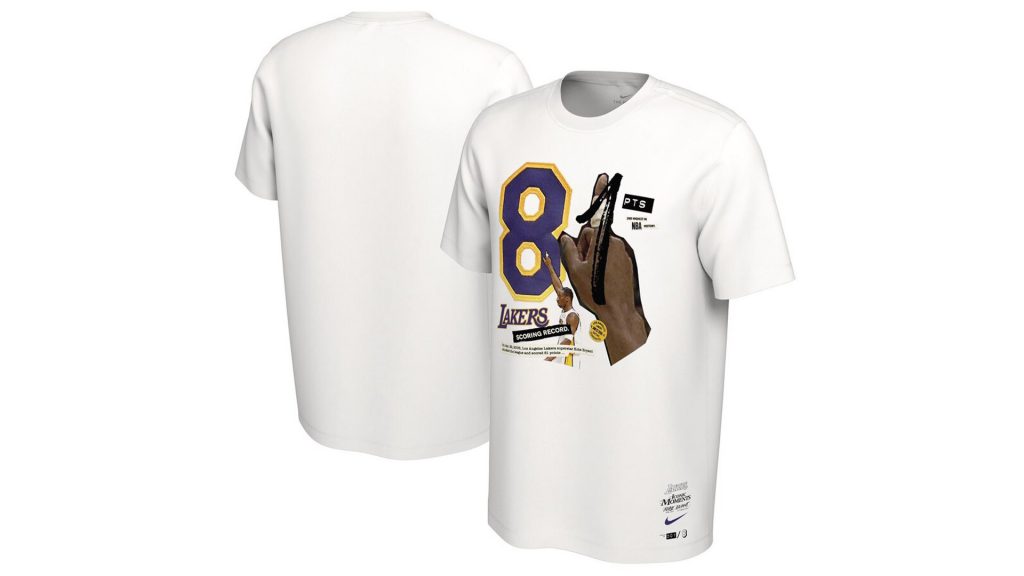 One man in 2000's just woke up in a game day. He had his normal habits, had meals, got dressed, went to Staples Center, wore his uniform and made history. Kobe Bryant proved to anyone that he could score anytime he wanted and in any way he wanted. He dominated the game and lead the Lakers to a victory against the Raptors for the 2005-06 season.
Mamba Out Authentic Framed Collage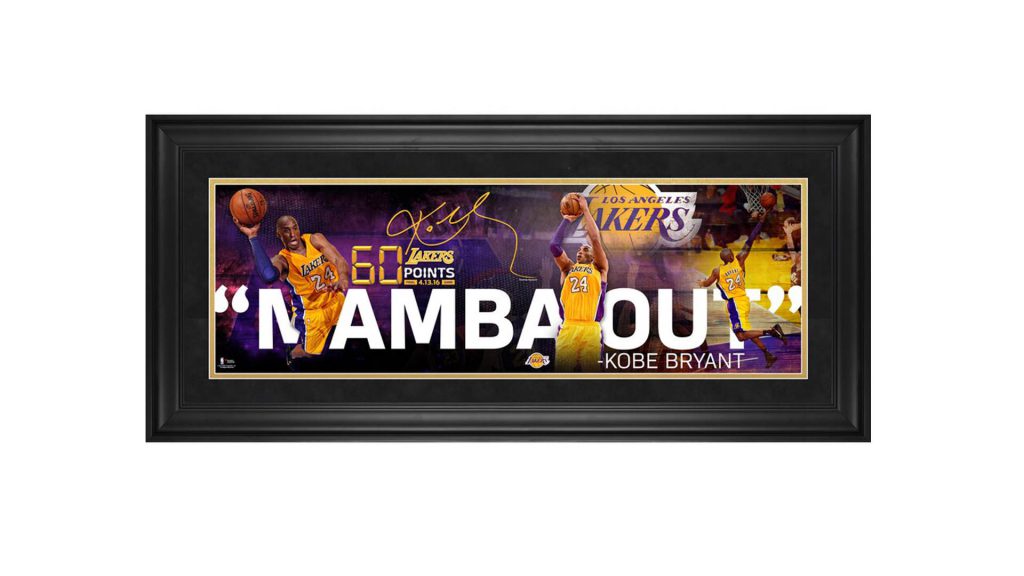 His last game was surreal. I mean. In terms of Mr. Bryant, it wasn't surreal. At all! I'm saying that because Kobe dropped 60 points in his last game as a professional basketball player. S I X T Y P O I N T S! He was 37, full of injuries and dropped 60 points. After that show, he appreciated the fans and said his last words for the Staples Center audience in a Lakers uniform: "Mamba out!". After that, the lights of the arena could turned off. However, his flame keeps brighter than never even beyond life and death. That's why Kobe Bryant is forever.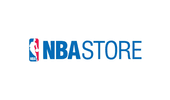 Take A Little Bit Of Mamba Mentality
All about Kobe Bryant you can find here!
All about Kobe Bryant you can find here!
Show Less