It's Halloween time! This is the perfect time to dress up as your favorite characters and also to decorate your house with creepy and spooky items. The great news is that The Home Depot is having an amazing Halloween decoration sale. During this sale, you can shop incredible decoration items with UP TO 50% OFF. So, in this post, we will show you some super creepy and funny Halloween decorations that will make your house look like a haunted mansion!
Halloween Fright Flickers Skeleton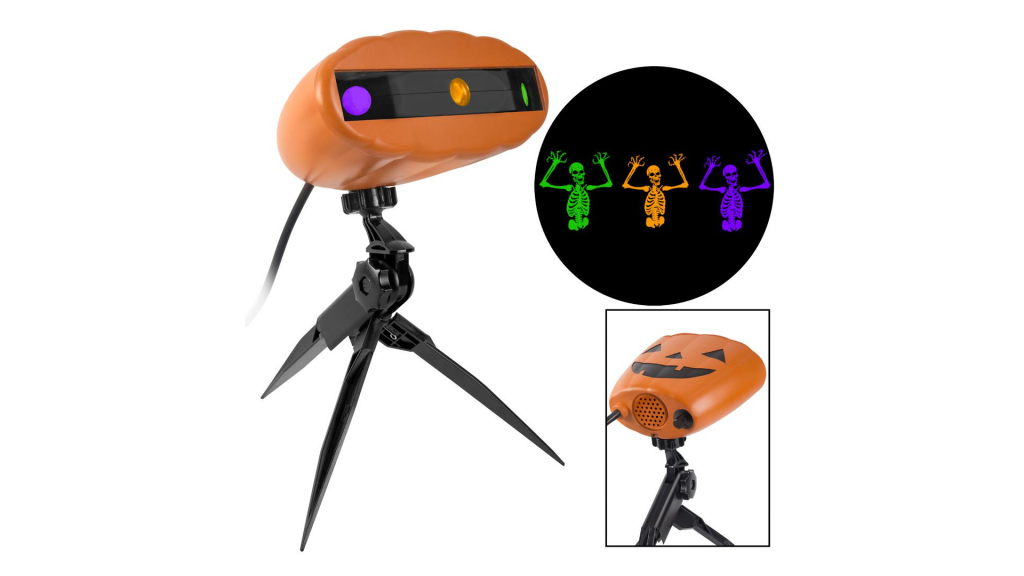 Halloween Fright Flickers Skeleton LightShow Projection is perfect for a very fun indoor and outdoor decoration. It uses LED light which means that it consumes less energy but at the same time is very bright. You can shop this amazing skeleton projection during The Home Depot Halloween Sale with 50% OFF.
Animated Pennywise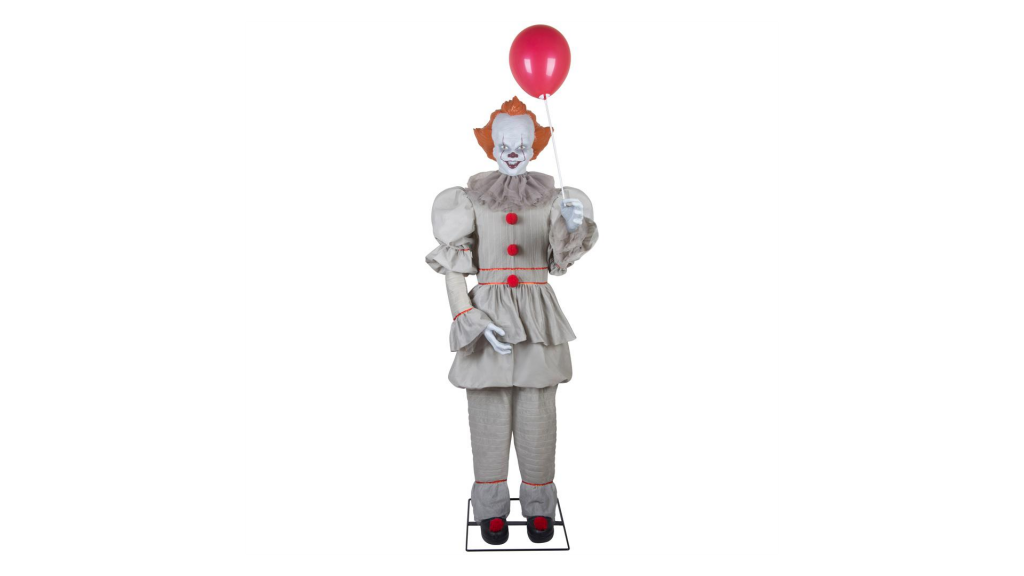 Pennywise is definitely one of the scariest characters of all time. This amazing and really creepy clown was created by Stephen King and became a classic of horror. The best part is that you can have Pennywise at your house. Get ready to scare all your friends with this 72 in. Animated Pennywise. It moves head and arms and features dialogue from the film. Also, you can shop now with 50% OFF. So, hurry up and guarantee your Pennywise for this Halloween.
Zombie Trio Fog Machine Accessory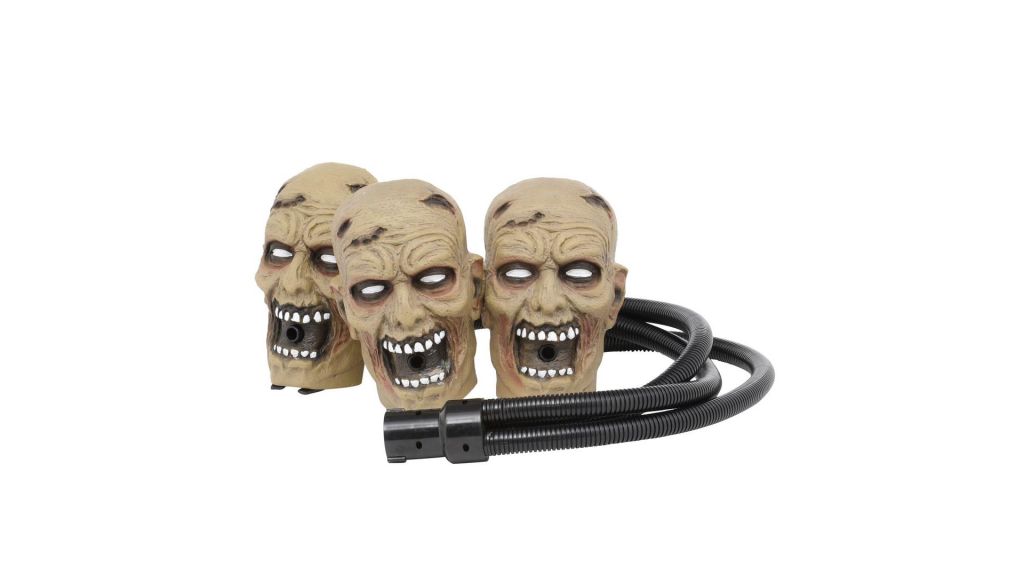 This one is going to make you lose your mind. In a good and scary way, of course. This 9 in. H Zombie Trio Fog Machine Accessory includes adjustable stands for each hand and features 3 zombie heads. The zombie's heads shoot fog out of their open mouths. A must-have item for your Halloween decorations, no doubts about that. Not to mention that you can get this incredible zombie heads with 50% OFF. Go for it!
Standing Skeleton Pony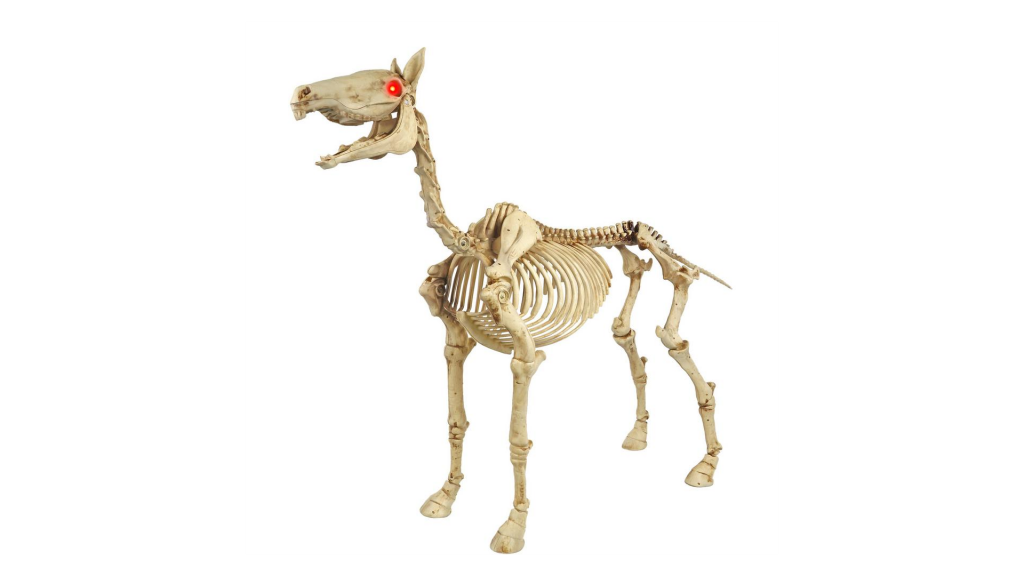 Ponies are really cute creatures. And this Standing Skeleton Pony with LED Illuminated Eyes is no exception. Of course, it's a little creepy but, let's face it, it's amazing. The LED illumination and sound effects create a unique creepy effect to a more spooky mood. You already know that you can have this amazing item with 50% OFF for a limited time.
Escape From The Grave Zombie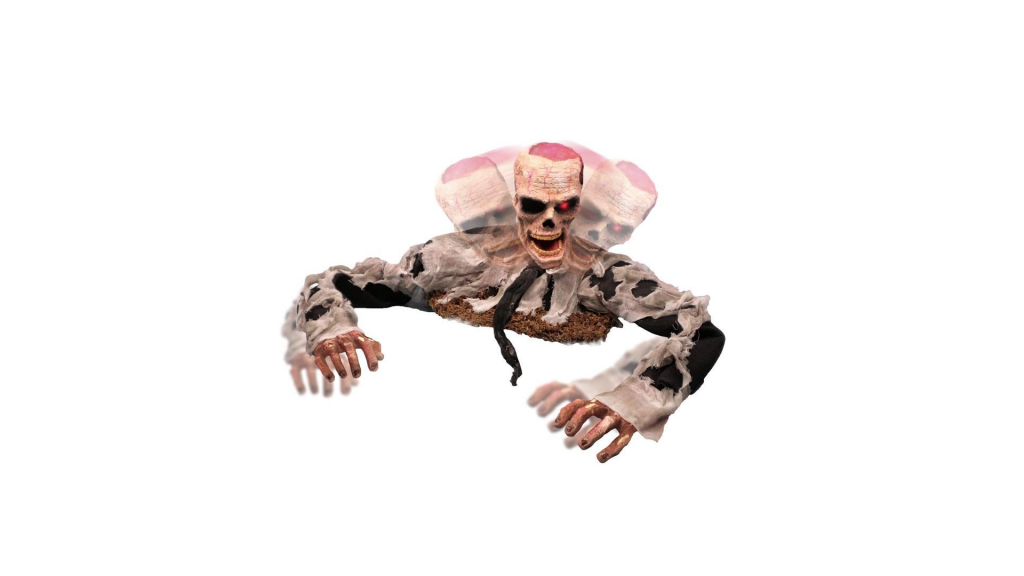 You probably don't like people crawling at your backyard but during Halloween, you can definitely raise an exception. This super scary Escape from the Grave Zombie with Light Up Eyes it's perfect to complete your graveyard decoration. It includes moaning sounds, moving head, and clawing bands. Besides, the eyes light up with extra-creepy illumination.
So, now you don't have any excuses not to transform your house for this Halloween. But hurry up. Because this incredible Home Depot Halloween Sale is only for a limited time. The best news is that you can find other Halloween coupons and deals at Lemoney Halloween Special. Not to mention that buying at Home Depot thought Lemoney can give you UP TO 21% Turbo Cash Back. Have fun!