The Skywalker saga is now complete. The final movie of Disney's trilogy came out and it received many compliments and critics. Nevertheless, the movie introduced us to interesting new characters and provided us moments with the heros we love one last time. With this in mind, capitalism strikes again by making tons of toys we'll love from one of the most incredible sagas that ever existed. That said, we selected 9 Star Wars toys from Episode IX you can find on Ebay. This way you can look for the ones you like and shop with cash back!
Black Series Action Figures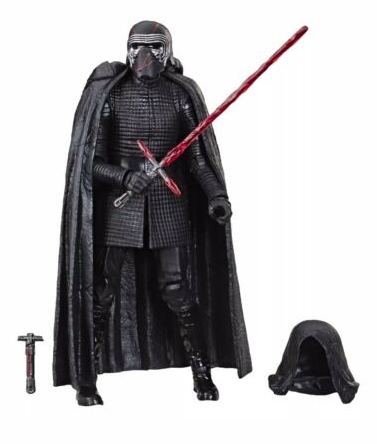 The first item on our list is the black series action figures. These 6" toys are very flexible and they also have a great resemblance to the actual characters. The series focuses on small details and playability so hard core fans can either collect or play with them. The series is also very large. So it will take time for you to collect them all. But once you do, you'll have loads of fun with Rey, Kylo, C3-PO and many others.
Mask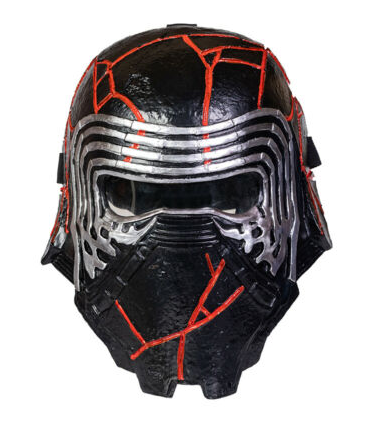 One of the coolest aspects of Star Wars is it's characters. And in recent years Disney introduced a bunch of them with unique characteristics. So playing with friends can be more interesting. Especially if you have the resin mask helmet. This item will surely make your costume look more realistic. So it's a great present for a kid to play with and for adults who will now have something epic to wear at costume parties.
Lightsaber
Blasters are really cool and a lot of characters like Boba Fett and Han Solo are great handling these weapons. But if you're playing with your friends, the one item every kid wants is a lightsaber. A powerful weapon entrusted to the protectors of peace and the mighty Sith. And this one is no different. Kylo's unique lightsaber is an all time favorite due to it's awesome design.
D-O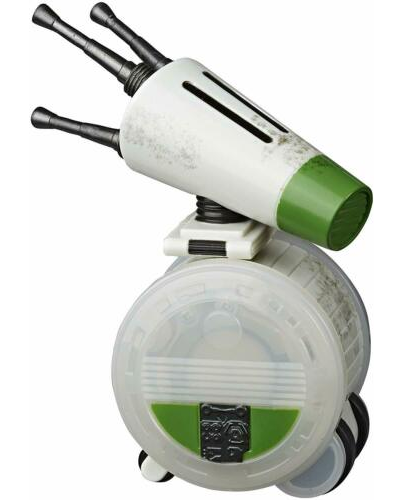 D-O is the new droid introduced in Rise Of Skywalker and now you can have it by your side. This new toy is a small replica of the droid that will interact with you. It can also move by rolling it forward up to three times. Then all you have to do is release it on the floor and it will run like the wind. This small droid might not be able to run sideways but it can definitely scare the soul out of your pet.
LEGO Millennium Falcon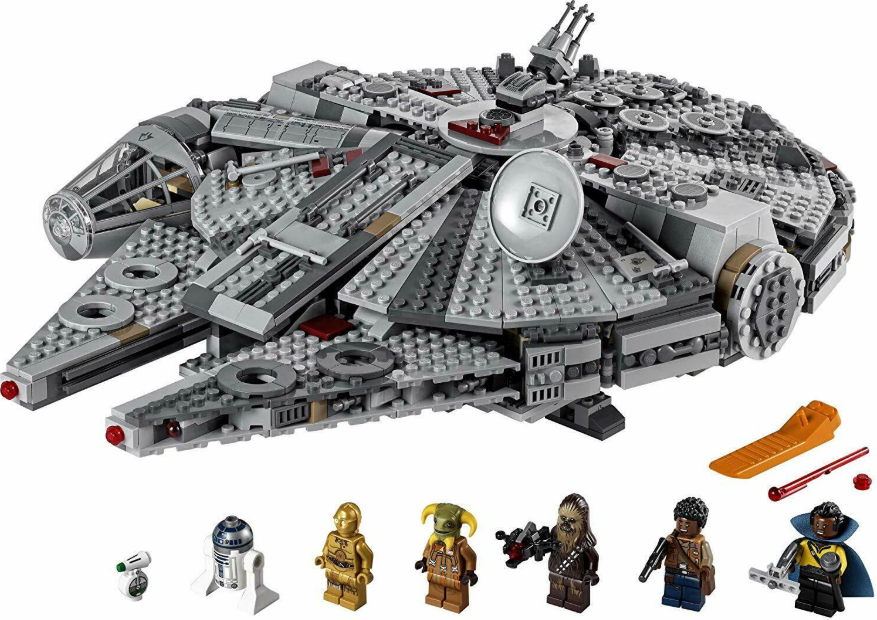 We can't talk about 9 Star Wars toys and not mention LEGO. It's like these two belong together. The popularity it has is unbelievable and fans just don't seem to get enough of it. This one item is the recent version of the Millennium Falcon. The most well known spaceship is back again and it seems to have new features. It also comes with new minifigures like D-0 and the old Lando Calrissian. So don't wait too long to get yours.
LEGO Paseana Chase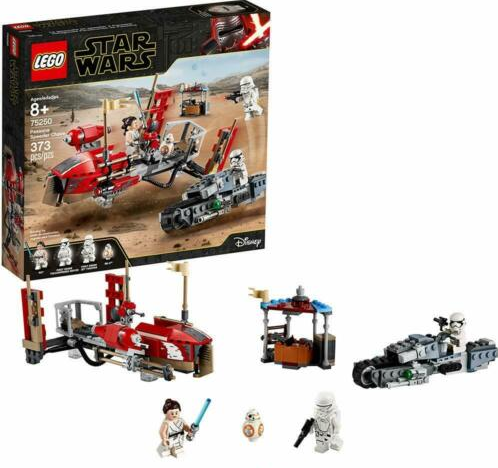 Next we have the Paseansa speed chase set. This one is based on the scene from Episode IX where Rey and her friends are fleeing a local festival and ended up getting chased by stormtroopers with vehicles and jetpacks. So LEGO thought it might be a cool idea for a new set and they were right. This product includes two different vehicles, a tiny shop and four awesome minifigures. So go check it out!
Funko POP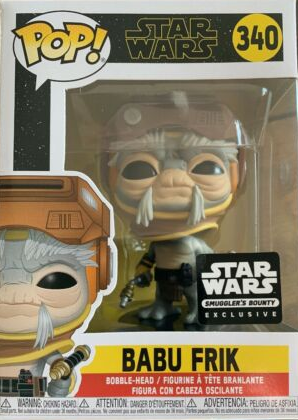 It's not a surprise that Star Wars has Funko Pops. These big headed toys took over the world by turning hundreds of pop culture characters into collectible items. And the crazy part is that no matter how many different ones already exist, there's always someone willing to make more. Now, the new Star Wars characters are available for purchase and they all look adorable.
Vintage Kenner Collection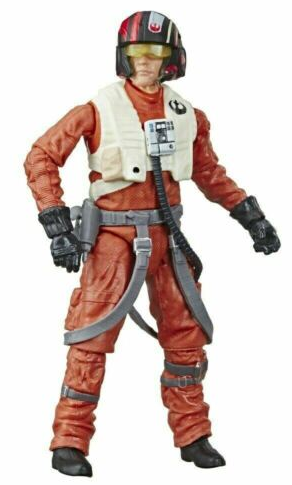 Not many people know, but back in the 80's there was a company that got the rights to make Star Wars toys. And that company is Kenner. They produced the very first action figure line and made a lot of money due to Gorge Lucas creations. So, nowadays, it's possible to acquire new characters with the old vintage look from Kenner. But don't worry, these new toys are much more sophisticated than the ones made in 1977.
Commemorative Gold Edition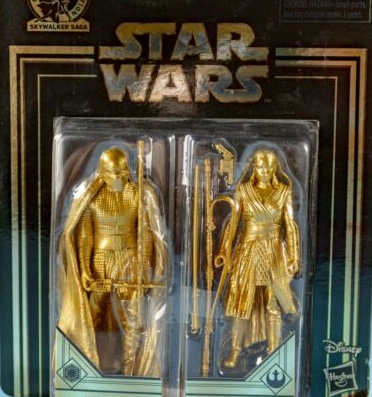 Finally, the last item on our list is the commemorative edition of the black series line. This one product includes an all gold version of Rey and Kylo Ren. But they're not the only ones. You can find other golden characters from previous movies sold by pairs like Darth Maul and Yoda and many others.
And that's the end of our list. So there you have it. These are 9 Star Wars toys you should look for you and your kid! So make sure you check it out. All these products are available at Ebay through Lemoney. Lemoney is a reward, coupons and cash back platform that gives you opportunities to make the best deal saving money. Besides, you can get UP TO 10.7% Turbo Cash Back at Ebay being a Lemoney user. All you need to do is sign up to our website. It's free, simple and quick.

For more information on Star Wars collectables and toys click here!