And the Oscars 2020 goes to a remarkable ceremony settled to the history. The winners finally got their trophies and the most surprisingly one, of course, was Parasite, with 4 trophies. Not to mention the amazing speeches of Brad Pitt and Joaquin Phoenix after winning the Supporting Role and Leading Role awards. Besides the amount of movies on the Best Motion Picture of the Year category, not everyone in America watched all of them. However, you can get here some great opportunities to watch Oscars winners on demand in some streaming platforms like Netflix and Prime Video.
You can get some gift cards and coupons to subscribe to these streaming services and finally watch not only the Oscars winners, but a lot of other movies as well. More than that, if you buy or make your subscription trough Lemoney, you can get the higher cash back available, which increases your savings. Check right down below what are the exactly streaming services you can watch the Oscars winners.
Lemoney is a reward, coupons and cash back platform that gives you opportunities to make the best deal saving money. You can get UP TO 70% cash back in a lot of stores being a Lemoney user. Have Hulu coupon, GiftCards.com coupon, Raise coupon, eBay coupon and get cash back either, which increases your savings and makes you to get more and save more at the same time. You just need to sign up to Lemoney. It's free, simple and quick.
Netflix
American Factory and Marriage Story are the Oscar winners you can watch on Netflix. The first one won as the Best Documentary, while the other one won the Best Supporting Role for Laura Dern.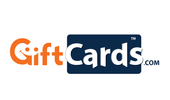 Get Amazing Netflix Gift Cards To Watch Oscars Winners
GET UP TO 13% GIFTCARDS.COM CASH BACK!
GET UP TO 13% GIFTCARDS.COM CASH BACK!
Show Less
Prime Video
You can watch a lot of movies on Amazon Prime by streaming, renting or buying. Once Upon A Time in Hollywood, Oscars winner in Best Supporting Role for Brad Pitt is available on Amazon Prime. Jojo Rabbit (Adapted Screenplay), Little Women (Best Costume Design), Ford V Ferrari (Best Sound Editing and Best Film Editing) and 1917 (Best Sound Mixing, Best Cinematography, Best Visual Effects) are available too.
And, of course, the great winners of the 2020 Oscars are all available now on Amazon Prime Video. Judy (Best Actress in Leader Role for Renee Zellwegger), Joker (Best Actor in Leader Role for Joaquin Phoenix and Best Music) and Parasite winning in 4 categories. Best Picture, Original Screenplay, Best Directing and Best International Movie).
After all of that, make sure you signed up properly to Lemoney and increase your savings right away. Only at Lemoney you get the best coupons and the highest cash back ever at Hulu, GiftcardCards.com, Raise, eBay, and much more! Ensure yourself all the best to watch Oscars winners with these deals and save BIG. Sign up Lemoney so you can shop more, get more and save more!
Shop Amazon.com gift cards at Raise.com! Watch Prime Video!
GET UP TO 13% RAISE CASH BACK!