We are just a couple of days away from Valentine's Day and maybe you are on a rush to get the right gift for your valentine. However, you don't have to be so worried, at all. You can see here in this post the best Valentine's Day discounts and allowances and find the perfect gift for your beloved one.
This is another selection of deals and discounts that Lemoney just separated to you get what you have in mind. Even because, maybe you just want to follow the standards with chocolate and flowers instead huge things. Or maybe you are thinking big and want to buy the most astonishing ring for your valentine. No matter what, all of it really matter to us, so that's why you can find the best Valentine's Day discounts and allowances that you are looking for.
There are big brands giving UP TO 75% OFF discounts on Valentine's Day gifts and you can check right down below through the different categories.
Lemoney is a reward, coupons and cash back platform that gives you opportunities to make the best deal saving money. You can get UP TO 70% cash back in a lot of stores being a Lemoney user. Have Macy's coupon, Godiva coupon, discounts at Sears, Groupon, From You Flowers, Wine.com, Expedia and Sennheiser coupon and get cash back either, which increases your savings and makes you to get more and save more at the same time. You just need to sign up to Lemoney. It's free, simple and quick.
Chocolate
Godiva is giving a nice UP TO 30% OFF discount on chocolate, gifts and more. Also, there is a possibility to you increase your savings with UP TO 16% Godiva cash back if you make your purchase through Lemoney. You will rock your valentine's world and save really big.
No coupons found.
Entertainment
You can have a full Valentine's Day experience on different Groupon offers. This coupon gives you UP TO 50% OFF discount and you can get UP TO 12% Groupon cash back through Lemoney. Enjoy it while you still have time!
No coupons found.
Flowers
Giving flowers is such a romantic act. The more beautiful the flowers and roses are, the more you can demonstrate your love for your valentine. You can enjoy this UP TO 50% OFF From You Flowers coupon and surprise the one you love so badly.
No coupons found.
Gifts
If you still look for the perfect gift or a nice Valentine's Day gift combo, try this Macy's sale. You can get UP TO 70% OFF discount in many items.
No coupons found.
Jewelry
How about to put a bling on your lovely valentine? More than that. How about to get beautiful jewelry with a huge UP TO 75% OFF discount at Sears? Yes. This is possible right now with this Sears coupon that you can get down below.
Wine
It can be a scenario with someone that you are starting to date or with someone you have a relationship for years. A good glass of a good wine is always a good idea as a Valentine's Day gift. You can celebrate by sharing a delightful wine in the most economic way. You can get UP TO 50% OFF Wine.com discount on wines rated 90+. Avoid to miss this out and enjoy this Wine.com coupon.
50%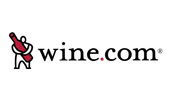 UP TO 50% OFF Wines Rated 90+
GET UP TO 16% WINE.COM CASH BACK!
Tech
Some gadgets and electronic items are good to surprise the valentine. This Sennheiser coupon is giving UP TO 50% OFF on premium wireless headphones.
50%
UP TO 50% OFF on Sennheiser Premium Wireless Headphones!
GET UP TO 11% SENNHEISER CASH BACK!
GET UP TO 11% SENNHEISER CASH BACK!
Show Less
Travel
Grab the hands of the one that you love and hit the road together. Expedia is giving a great UP TO 40% OFF discount for this Valentine's Day. Travel lovers, embrace the trip of your dreams starting from this.
No coupons found.
After all of that, make sure you signed up properly to Lemoney and increase your savings right away. Only at Lemoney you get the best coupons and the highest cash back ever at Macys, Bloomingdale's, Sears, eBay and much more! Ensure yourself all the best Valentine's Day discounts and allowances while it's time. Sign up Lemoney so you can shop more, get more and save more!