Neiman Marcus Last Call has the most amazing designers for the best price. This means you can get Balenciaga, Tom Ford, Dolce & Gabanna, Gucci and many other brands with the best discounts. Today we will show you amazing dresses at Neiman Marcus Last Call. Since there are all kinds of dresses at their store, you may get from colorful to little black dresses and from summer to winter styles.
Here's more: not only you can get incredible outfits at lowest prices, but you may also enjoy their sales. In fact, right now you can get an EXTRA 35% OFF online and in-store until September 30.
Tahari ASL Leopard-Print Faux Wrap Maxi Dress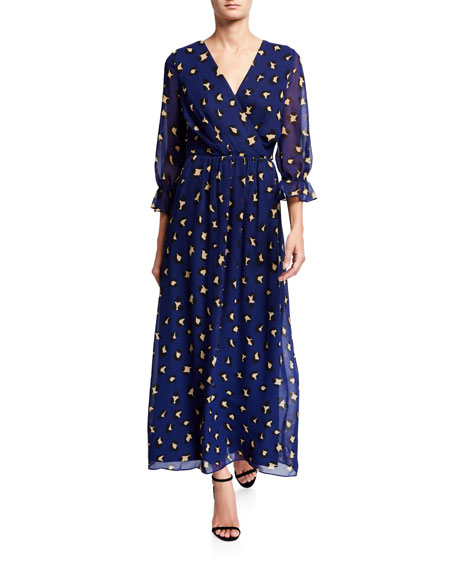 Upgrade your fancy looks with Tahari ASL faux wrap maxi dress. The combination of the leopard print with the navy blue creates this sophisticated and also modern dress. So, wear this at your next event for only $61.75 and feel incredibly fashion.
Lafayette 148 New York Benson Luminous Cloth Shirt Dress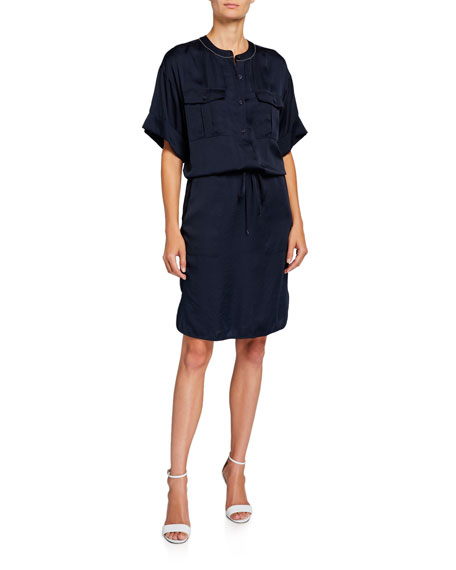 For a complete outfit, get Lafayette 148 New York Benson Luminous Cloth Shirt Dress for $224.25. The color matches any accessory, from small to bigger handbags and from sneakers to high heels. That's why it's such a versatile item of clothing.
Calvin Klein Logo On Sides Dress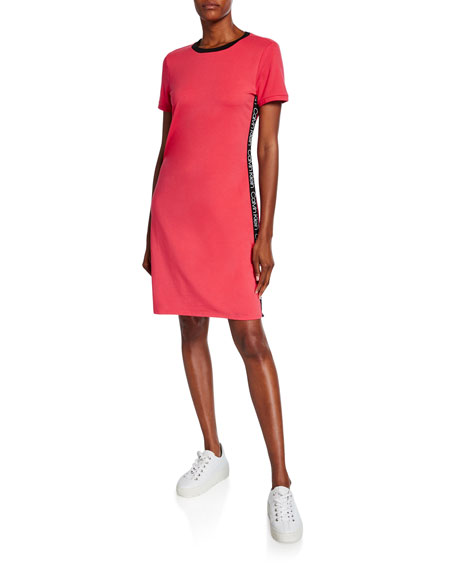 With this Calvin Klein pink dress, you can create any look you want. Match this with white sneakers for a more casual look (photo). Or maybe wear it with high heels for a party. You can also use cute sandals for a day time occasion. Get yours at Neiman Marcus Last Call FOR ONLY $20.
Maggy London Floral Scarf-Print Handkerchief Hem Midi Dress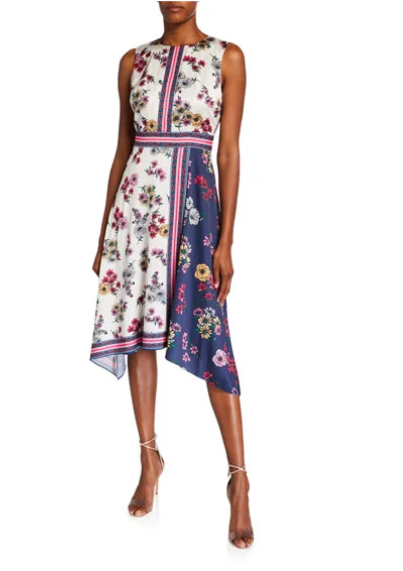 Maggy London has dresses for basically any event you need. As an example, you can get this Maggy London dress for only $59.50 at Neiman Marcus Last Call. Every little detail makes this a must-have piece: the jewel neckline, the colors and especially the asymmetric hems.
Neiman Marcus Long-Sleeve Sheath Dress with Piping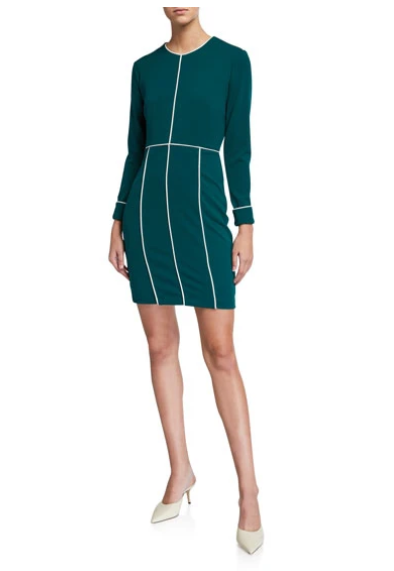 You can also find this fabulous long-sleeve dress at Neiman Marcus collection. The incredible emerald color and the contrast piping will definitely help you create a fancy and modern outfit. It's now $96.85 in this sale!
Don't miss the chance to get the best styles and dresses at Neiman Marcus Last Call with EXTRA 35% OFF. Another great thing is that if you make your purchase at Neiman Marcus through Lemoney you can GET UP TO 22% cash back. So, sign up here and enjoy the MOST AMAZING deals, coupons and cash back rates at your favorite items.