The expected Nike Air Jordan 12 Retro is in market. The newest sneakers release of this worldwide brand that everybody knows just got to the party right now. Such success is not by chance. Because of Michael Jordan personal and sportive achievements, Air Jordan is one of the most successful brands in the world. But are you really aware of the epic things that happened in MJ's career during his time in NBA?
Here's 12 of them. Which will make you go to purchase Air Jordan 12 Retro as soon as possible.
Air Jordan 12 Retro: Why so unique?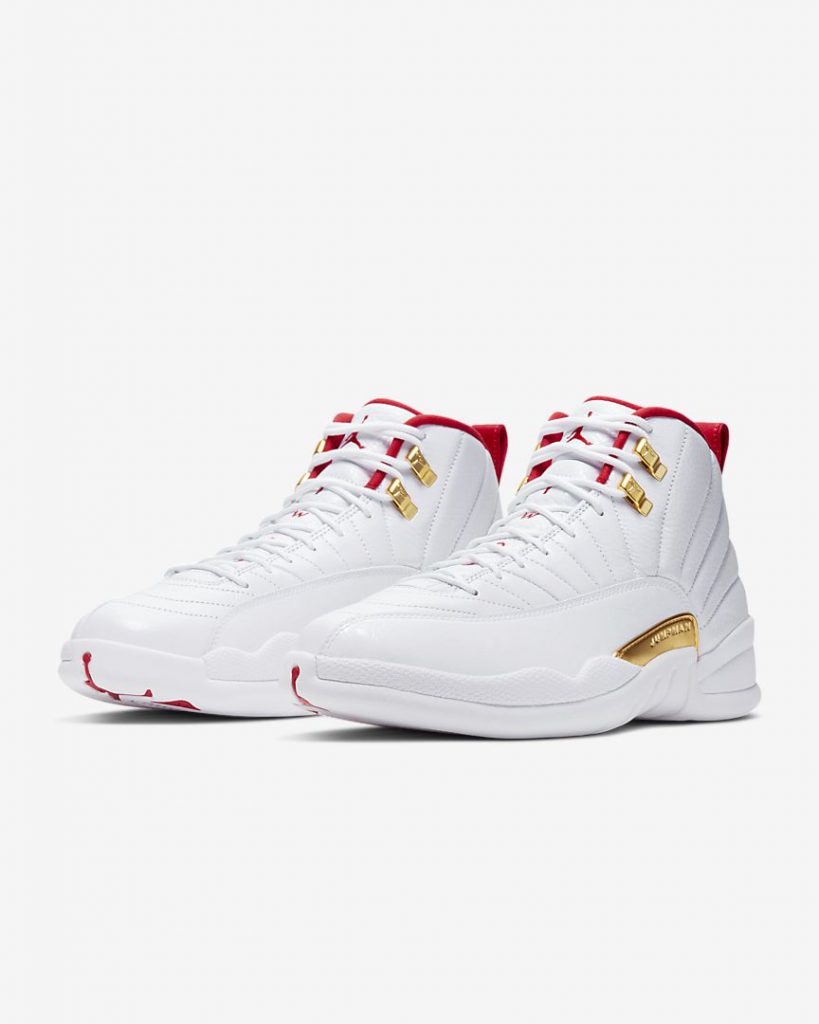 The new Nike Air Jordan 12 Retro gives you the unique performance enhancing that only Jordan shoes brings. It has premium full-grain leather and acarbon fiber shank enhances responsiveness. Also, the toe-to-heel Air-Sole unit cushions your step. Not to mention that it's lightweight and has a solid-rubber outsole that supplies traction on a variety of surfaces.
China x Air Jordan 12 Retro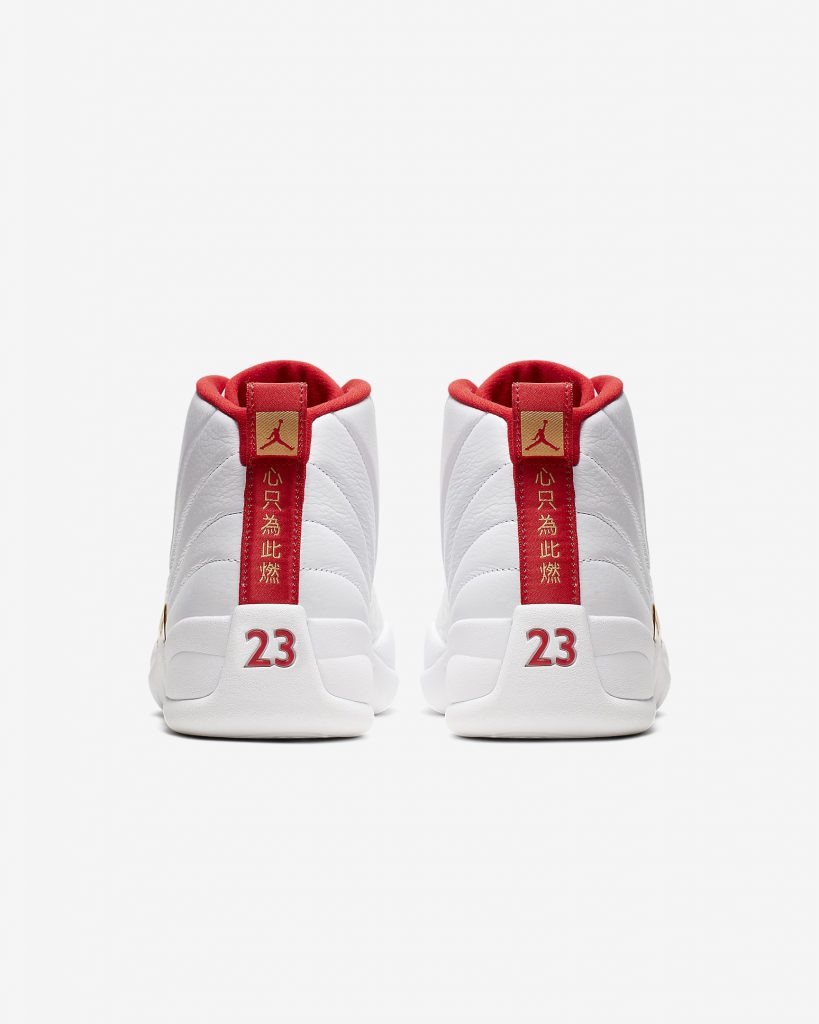 China always had a special connection with basketball and NBA. It blowed up with Yao Ming being drafted in 2002 as the 1st pick. In that time, there were breaking records of tv streams, jersey sellings and more. Because of that and the 2019 FIBA World Cup at China, Jordan is praising an honor writing in Chinese. The words are 'The heart only burns for this purpose'. It turns out to be a differential that also contributes to make this Air Jordan a one of a kind.
Michael Jordan In High School: Perseverance
In 1978, Jordan was rejected to play for the team as a sophomore at Laney High School in Wilmington, N.C. His coach said he was too short to play in that level. After growing six inches, he made it and played for the junior varsity instead. Then, as a junior he averaged 25.4 points, 12 rebounds and 5.3 assists per game. Besides that, Jordan even chose to play for North Carolina before his senior year starts. As a senior, played in the 1981 McDonald's All-American Game. He got 30 points, after averaging 27 points, 12 rebounds and 6 assists per game for the season.
North Carolina Tar Heels Times
Now, the young player were in one of the most popular college basketball teams in NCAA. He played 3 seasons for the Tar Heels. Not to mention that in the 1981/82 season he made the game winner for the championship. It was Carolina's second NCAA Tournament title and the first for legendary basketball coach Dean Smith. As expected, Michael is in NC's Hall Of Fame.
Not A 1st Pick
The fact that Michael Jordan wasn't the 1st pick in the 1984 NBA Draft sounds like an unbelievable thing. He got draft 3rd. This was right after hall of famer Hakeem Olajuwon and Sam Bowie, which didn't correspond the expectations over him. During his rookie season with the Bulls, Jordan averaged 28.2 ppg on 51.5% shooting. These numbers helped a team that had won only 35% in previous seasons to playoff contenders. Besides, he appeared on the cover of Sports Illustrated with the heading "A Star Is Born" in December. In addition to that, he received votes to be an All-Star starter in his rookie season.
23? 45? 12?
Jordan is mostly related to the No. 23. But not everyone knows he had some performances wearing numbers 45 and 12. During his childhood, Michael's favorite number was 45, which his brother wore while playing basketball. He decided to divide 45 and round it to 23 and used this number during almost all his athlete life. His first retirement was in 1993 after his father death. However, with the purpose of achieving his father's dream of seeing him playing baseball, he signed with Birmingham Barons.
After coming back from the baseball season in 1995, his Chicago Bulls and North Carolina jerseys were retired. That's why he wore number 45. The fun fact in this legacy is due to the number 12. People believe that someone stole 23 jersey on the day of the game. Although the Bulls did not bring a backup No. 23 jersey with them, but the team did have a just-in-case nameless No. 12 kit.
6 Rings, Bulls Legacy
Jordan got 3 in-a-row championships TWICE (1991, 92, 93 e 96, 97, 98). Not to mention that the second streak was after coming back from baseball. The 98 NBA Finals were remarkable to Jordan.
It was game 6 and the Bulls needed just one more victory to win the Championship. MJ had 35, the score was 86 – 83 to Jazz of Stockton and Malone. There were 41 seconds remaining, Jordan stole the ball, cross the court, dribbles off Byron Russel and made THAT SHOT! He put the Bulls in front of the scoreboard by 1 point.
His Famous Tongue
One of the most remarkable details in Jordan's performances. He was always showing his tongue in several plays during games. When Michael Jordan's father needed to concentrate, he'd stick out his tongue. According to Jordan, it might have started with his grandfather. Because of that, Michael got this habit and it became very famous.
Space Jam 1 And Space Jam 2
In 1996, The Looney Tunes teamed up with Jordan in Space Jam. This amazing movie is, by so far, one of the most famous in basketball culture. In 2019, LeBron James will be star in Space Jam 2, in which Jordan was invited to make a participation.
Jordan and Adidas?
Adidas had the opportunity to make a proposal to Jordan when he was playing for North Carolina. However, the German company rejected him claiming that he was not so high. After years, Jordan became the player that got more money in history and his brand gave millions to Nike.
The Best Among The Best
Appointed by many people as the best basketball team ever, The Dream Team was like an orchestra. And the maestro could be Michael Jordan. 2 time Olympic champions, amazing stories of contests in practices and a legacy.
2nd Retirement
In January 1999, the world gave the second goodbye to the greatest. At the age of 36, Michael retired as the player with the most number of Finals MVPs in history.