The National Academy of Sports Medicine is a well-known and leading institution offering a wide range of courses and certifications for fitness and wellness professionals. If you are interested in becoming a Certified Wellness Coach, don't miss the opportunity to save 55% on the Certified Wellness Coach Course at NASM.org. In this blog, we'll talk about the details of this special offer and how you can take advantage of it.
For a limited time, NASM is offering a 55% discount on the Certified Wellness Coach Course. This is an unmissable opportunity for anyone looking to improve their skills and knowledge in the field of wellness and become a certified coach.
The Certified Wellness Coach Course is designed to provide professionals with the necessary skills to help clients achieve their goals. The course covers a range of essential topics including the psychology of behavior, lifestyle change, effective coaching strategies, nutrition, exercise, and much more. Guide your clients through whole-body practice as you work to create that wellness experience they are looking for.
Benefits of Becoming a Certified Wellness Coach:
Career Opportunities: As a certified coach, you will gain a valuable skill set and be able to explore a variety of career opportunities in gyms, spas, wellness companies, and as a self-employed professional.
Positive impact on people's lives: As a wellness coach, you will have the ability to make a significant difference in people's lives, helping them achieve their health goals and improve their quality of life.
In-Depth Knowledge: The NASM course provides a comprehensive understanding of wellness principles and coaching best practices, enabling you to provide expert, evidence-based guidance to your clients.
Personal Fulfillment: Helping others achieve their health and wellness goals can be extremely rewarding and provide a sense of purpose and personal fulfillment.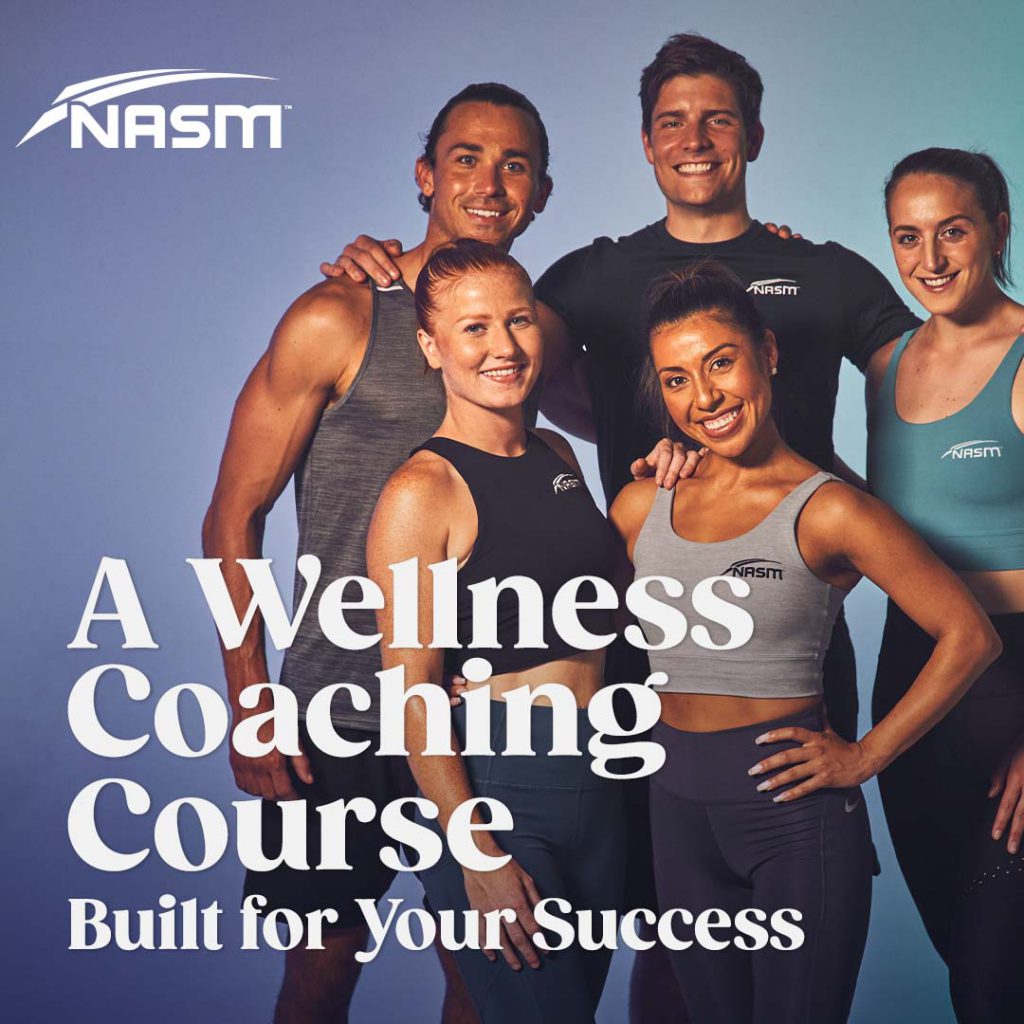 Take advantage of this amazing opportunity and start your career as a Certified Wellness Coach today! With a 55% discount on the Certified Wellness Coach Course, you'll gain the skills and knowledge needed to guide and motivate your clients on their healthier journey.
If you buy through Lemoney, you can increase your savings, up to 15.0% National Academy of Sports Medicine Cash Back. It's your chance to save a lot of money!