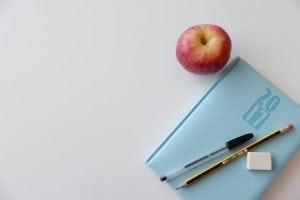 Have you ever thought about developing a new skill totally not related to your field of study? Or even going deeper in something you already know? So, these tips are for you. At first, it looks very hard to do this while you've got a home to take care of, children to raise and/or a full-time job that consumes all your week days' time. Most of all have crazy routines – and it looks scary adding new things. But a few steps can make it all easier. Keep reading:
1. Study from home (or anywhere with good internet signal)
A few years ago you could have some excuses not to consider this option: little possibilities of courses available, non-qualified teachers or poorly made platforms. But a lot changed since then: you can take classes from hundreds of schools worldwide (even Harvard offers on-a-budget online programs), in very clean and good websites and apps.
2. Do it at your own pace
Forget the very short deadlines, crazy test weeks or time to start and finish every class. You're the boss here: choose the best time to start, the moment to take the classes and make the tests. Take your time to learn and advance as you prefer – there's no one to impress or score to reach. There's only you – and a new skill in the end of the way!
3. Interact with the course community
Lots of people hesitate on taking online courses because there's no teacher to answer your questions. Nowadays, forget this: you can interact not only with the teacher but also with your class "colleagues". That's the thing: as you enroll in a particular course, dozens of people from all around the world do the same. Thinking about the "loneliness" of studying alone, most of the online course platforms build a kind of discussion forum, so people enrolled in the same topic can chat, ask questions and even correct the tests of each other.
A whole new world just opened in front of you at this moment, right? So start developing that skill you always wanted today: with cashback. Give yourself a chance: try Coursera and/or 360Training. You'll love what they've got!