It is universally known that photographers are some of the hardest people to buy gifts for. Cameras, accessories and other photography gadgets are great gifts, yet quite expensive. Moreover, most dedicated photographers have already bought all the equipment and gadgets they require – how can you buy a gift for the person who already has everything?
We understand this conundrum and are here to help! We have gathered a list of cool, quirky and fun gift ideas that photographers will simply love to get their hands on – enjoy!
This is a novelty gift but it will appeal to photographers around the world. Enter the DSLR camera lens mug! Available in both Nikon and Canon models, these mugs are hugely realistic and to the untrained eye, it may appear that you are drinking from an actual camera lens! The mugs are actually a 1:1 replica of either a Canon EF 24-105mm or a Nikon AF-S 24-70mm lens and are extremely well-made. With a stainless steel interior, these mugs can be used as a thermos or a standard coffee mug.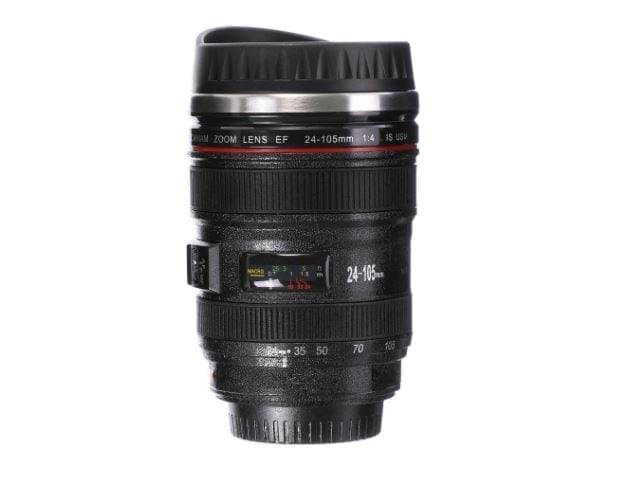 Today, smartphones have exceedingly high-quality cameras. In years past it was not possible to take amazing photos with your smartphones as the cameras generally had a low number of megapixels and poor focusing functions. To help the avid photographer improve their smartphone photography and have some fun, why not buy them a smartphone zoom lens? There is a range of different models and some are better than others, but they can be used to take awesome close-up shots and zoom in on details that you may not be able to with the standard phone software.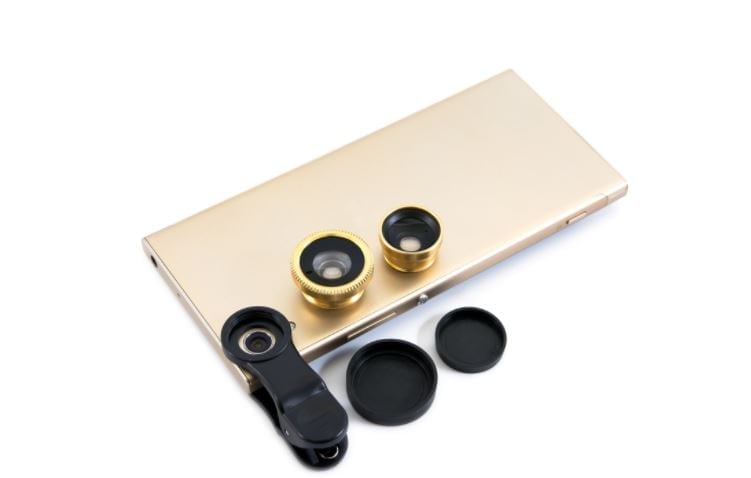 Many professional photographers actually own a large sturdy tripod however many photographers do not own a Gorillapod! Gorillapod is a brand of a small tripod that has a unique design and shape – the legs are created from a series of jointed balls that can rotate. This allows the legs to be positioned in many different ways and wrapped around objects. Gorillapods are a fantastic creation and a great gift for a photographer who travels frequently and can't carry a full-size tripod with them.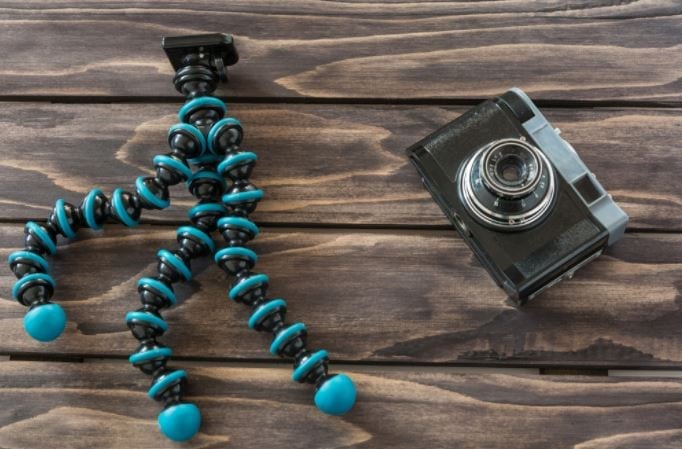 This interesting and ingenious creation is a camera bag. This might sound unappealing, but it is a camera bag with a twist. The end of the bag opens and allows you to take photos without ever removing the camera from its bag. This is a fantastic creation that photographers will simply love. We may not understand the frustration, but photographers sometimes miss out on important shots because they have to spend too much time taking their camera out of its protective case.
The Cloak Bag removes this annoyance! Imagine the scene – you are surrounded by an epic landscape as the sun is setting – you grab your camera as the perfect moment approaches and you simply open the case flap and take that awe-inspiring shot! Any photographer would simply love this opportunity so a Cloak Bag is a perfect gift.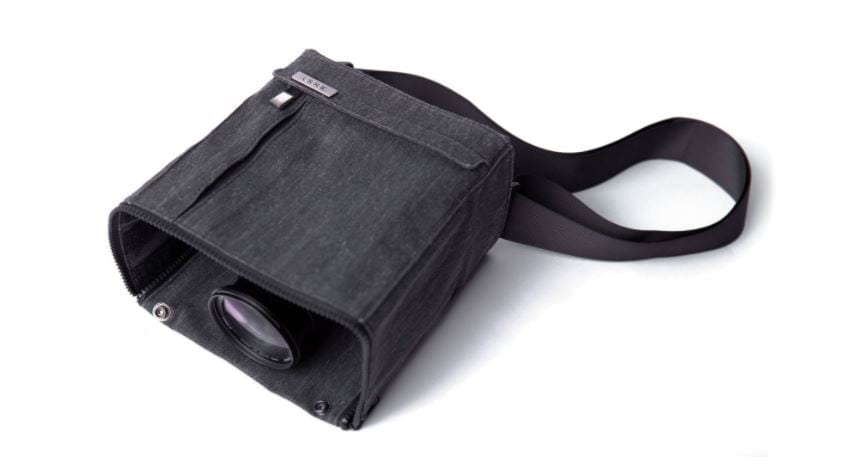 Another gift that may seem totally alien and bizarre to most people that a photographer will go nuts for! Photographers often struggle to align photos correctly and frame them with a stable vertical and horizontal angle. The spirit level hot shoe fixture can eliminate this common error completely! This quirky little gadget is basically a compact three-axis spirit level that can be fixed on top of a standard DSLR flash hot shoe fitting. Using the spirit level, you can set up your shot and ensure that your camera or tripod is aligned properly. Another superb gift that a photographer would appreciate!
Gnarbox

Transferring and uploading/accessing photos on the go can be a huge problem for photographers. Unless a photographer has a camera with built-in Wi-Fi, they would have to return to their computer and upload the photos using a card reader – this is time-consuming and basically allows no room for error. Gnarbox is a portable backup solution that has a range of SD and Micro SD memory card slots, Wi-Fi connectivity and a minimum of 128 GB storage. A photograph can use Gnarbox to quickly upload their photos and then access them using a smartphone and the Gnarbox companion app.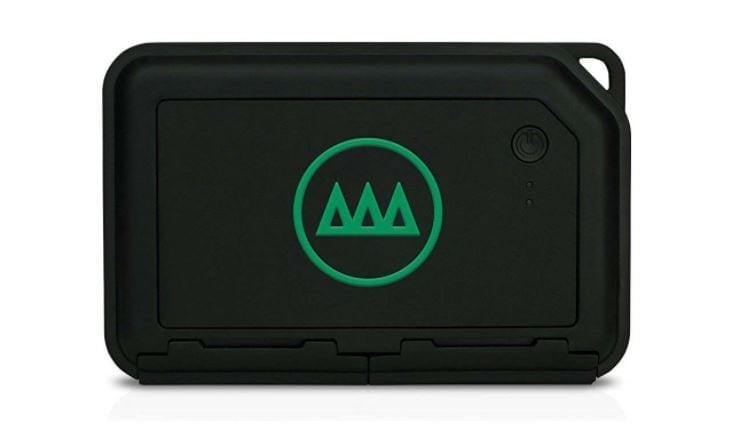 Most photographers are committed to their craft and love anything at all to do with this hobby/profession. What better way for a photographer to show their love for the camera by wearing a trendy lens bracelet? These bracelets come in many shapes and sizes but are generally made of rubber in a similar style to festival bands. The bracelets usually replicate a popular DSLR lens ring such as a Canon or Nikon camera and look simply fantastic.
Also, if you want to help somebody to get started with photography or support their interest and have a rather high budget, do not overlook the essential stuff. Things like cameras, camera accessories, photo editing software can also be a great gift – check out Lemoney's special offers for Canon, Olympus, Ritz Camera and Focus Camera stores or cashback opportunity for Macphun Software's Luminar and Aurora HDR photo editing programs.
There you have it – 7 awesome gift ideas for photographers! We hope this list will save you from sleepless nights and hours rushing around stores.
Good luck choosing a perfect present!
About the author:  Max is an amateur photographer who runs his own photography blog where he likes to write about photo editing, modern photo trends, and inspiration.  Feel free to contact him via email.