When Disney released Frozen in 2013, no one knew how big it would become. It quickly turned into a phenomenon! Kids everywhere would dress up as Anna or Elsa and even Olaf, the snowman. In the next few years, the movie got two short film sequels and even made it to Broadway. But it was hard to let it go. So, in 2015, the studio announced a second full-length movie was coming. And it's going to hit the big screen in less than two months! Let's take a look into everything we know about Frozen II so far:
Flashback to the first film
In case you've been living under a non-talking rock, Frozen is a movie about two princesses, sisters Anna and Elsa. The film starts when the two are children, playing with Elsa's icy powers. But she accidentally strikes Anna's head. Their parents take her to see a wise troll, who helps Anna heal and removes all memories of Elsa's powers from her. He also warns Elsa and their parents about how strong her magic is and they decide the best way to control it is by hiding it. The thing is that Elsa's magical abilities become deeply linked to her emotions.
When their parents are lost at sea, Elsa becomes the queen of their kingdom, Arendelle. She is scared because she had been hiding away in fear for a long time in order to protect people from her magic. The coronation ceremony is scheduled for a beautiful summer's day, but things get a little crazy and Elsa accidentally lets her powers show and runs away. Because she never learned how to control her gift, she freezes Arendelle over.
Long story short, Anna spends the entire movie trying to help her sister. She meets some people along the way, like Kristoff, Arendelle's ice man, and Olaf, a magical talking snowman. In the end, Anna saves her sister with an act of true love, Elsa learns how to control her powers and they return home for a happy ending.
What is "Frozen II" about?
Disney is very careful about not revealing too much before a release. In the Frozen II trailer, we can see a flashback to Anna and Elsa's childhood. Their father tells them about a forest that used to be a magical and fun place, but something went wrong. Now, no one can go there.
It also looks like Arendelle is in trouble (again) and people don't know why. Pabbie, the wise troll from the first film, tells Elsa he believes it's because someone is calling out to her and tells her to go look for them. The sisters, plus Kristoff and Olaf, then head into the forest to face its dangers and find out what is threatening their kingdom.
One of the movie's directors, Jennifer Lee, said that, in this movie, "relationships are tested, everything you thought you knew proves to be wrong, powers that were once too strong for the world are suddenly not enough, and it's easy to get lost".
The cast of "Frozen II"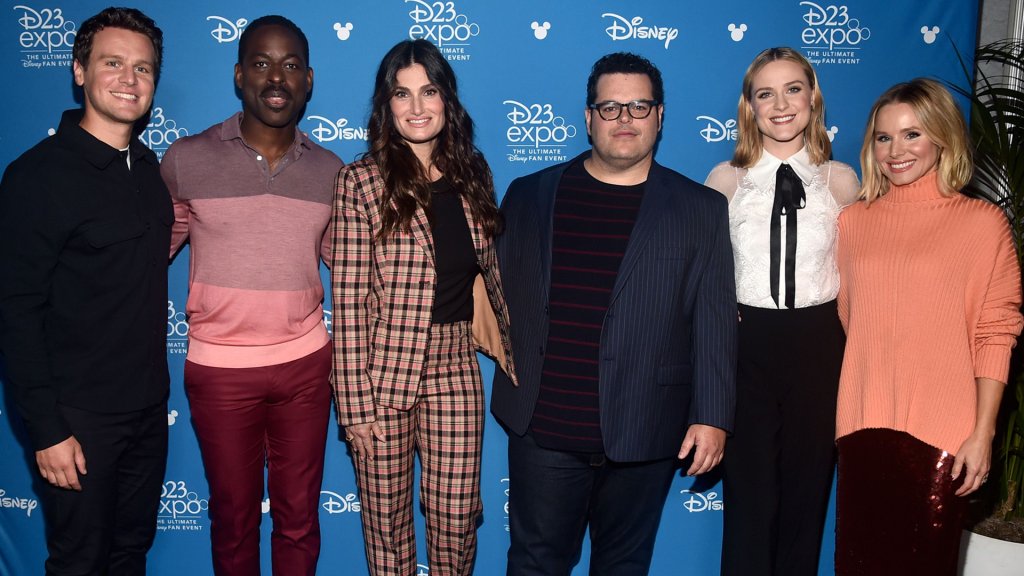 The main characters will be voiced by the same actors as before: Idina Menzel as Elsa, Kristen Bell as Anna, Jonathan Groff as Kristoff and Josh Gad as Olaf.
In August, Disney announced that Evan Rachel Wood and Sterling K. Brown were joining the cast of Frozen II. She will be the voice of Queen Iduna, Anna and Elsa's mother, and he will be voicing Lieutenant Mattias, the leader of a group of Arendelle soldiers who have been trapped in the misty forest for 30 years. It also looks like we are getting more new characters, but they haven't been revealed yet.
What are the songs in "Frozen II"?
The songs in the sequel were composed by Robert Lopez and Kristen Anderson-Lopez, the same duo that did the first film.
In this brand new Frozen II trailer, we can hear a little bit of "Into The Unknown". The song is bound to be as big as "Let It Go", the unquestionable hit from the first movie.
Like most Disney animations, the movie will be a musical. So it's pretty safe to assume that there are a lot more catchy songs to come. A full Frozen II soundtrack will be released on November 15, a week before the movie is out.
Can't wait for the premiere?
Frozen II will be in theaters starting November 22. In the meantime, you can watch (and re-watch) the trailers to your fix of the movie. And if you want to bring even more freezing fun to your house, you can find amazing Frozen merchandise at shop Disney.
Grab the best Disney coupons and deals, and get even more from your purchase with Lemoney's turbo cash back.