Would you like to earn an extra $200?  It's pretty easy.  I have an amazing cash back offer for you.
In addition to getting cashback on purchases and community cashback, now you can earn even more at Lemoney! For a limited time, earn $200 when you invite 10 new friends to Lemoney and they make a qualifying purchase*!
What will your friends get? A 10% code to use on a purchase of their choice at Lemoney!
The best part is that you'll earn rewards on all of your friends' purchases when they join your community (at no cost to them)!  Pretty sweet, right?
So it works like this:
Invite your friends to Lemoney.  You'll get $200 when 10 friends make a qualifying purchase and they'll get 10% to join.
 You'll earn community rewards on all of your friends' purchases.
 Your friends will earn cashback and community rewards from Lemoney.  It's a win-win.
Click here to earn $200.
If I earned $200 from Lemoney, I would buy a pressure cooker from Target!  My goal for 2018 is to try new recipes on the Food Network.  Their pressure cooker beef stroganoff recipe is to die for!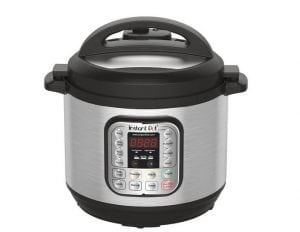 Lemoney offers the best cashback rates for Target:  7% Turbo cashback (applied up to $140 + 0.5% cashback* after $140).
If you've just started using cashback and are not sure what it is, read our blog post about how to save money when shopping online.  We explain everything you need to know about cash back and community commission.
Another way to get rewards from your favorite stores is to sign up for loyalty programs.  Many stores offer exclusive gifts and discounts to store members.
What will you with $200?  Let me know in the comments below!
Terms and conditions apply*.  Prices and rates are subject to change.  This cash back offer is available for a limited time.  Visit Lemoney.com to learn more.