Hello, Black Friday lovers. We all know that you guys are already counting the days for Black Friday 2019 sales. We've been following it step-by-step and getting all of your feedback for the date. Also, there are some Black Friday ads that started to leak this week. While other stores keep the mystery about what they're going to put on a crazy Black Friday sale. However, Lemoney knows how it isn't good to have high expectations until the time comes up. Therefore, take a look on the most desirable Black Friday products that Lemoney users wish so badly.
iPhone Pro 11
Having a Black Friday offer for an iPhone 11 Pro is something far way to happen, but not impossible. Although the fact that people are keeping fingers crossed, an iPhone 11 Pro coupon actually might happen. However, not by a retailer or Apple, but by cellphone plans from stores like AT&T. So, if you are looking for an iPhone 11 Pro Black Friday coupon, be aware of it. Because you can have the new Apple iPhones by some awesome Black Friday deal. For example, offering a nice network and cellphone plan.
Nintendo Switch
Some stores like Target and Best Buy already leaked their Black Friday ads with nice gaming bundles. Which is great since a lot of Lemoney users are expecting Nintendo Switch Black Friday deals. But it's good to look right for this because these stores have exclusions on electronic products purchases with cash back. However, at the same time, like every Black Friday, you will see nice discounts on console and gaming accessories. So, yes. Nintendo Switch is one of the most desirable Black Friday products that will have great deals.
Echo Products
It is incredible how great the Echo devices are getting better edition by edition. That's why it isn't a surprise to see people getting crazy to have one at their homes. That's why Lemoney users are excited to have a Echo Dot, Echo Speaker or Echo Spot on Black Friday deals. The good news is that it will be possible to have them on Black Friday offers. Because Amazon gave incredible Black Friday discounts on the last years. By the way, you can get Amazon coupons on Black Friday with Lemoney. In that way, you will save even more on Echo devices purchases, for example.
Kindle
That isn't something new to know that consumers around the world use to look for Kindle on Black Friday deals. The top of mind Amazon e-reader is a must-have for Lemoney users. And, for their happiness, it'll be available with some discounts on this Black Friday. However, until this date, Amazon didn't pronounced officially about Black Friday deals. But as the other years they offered Kindle on Black Friday, this year won't be an exception.
4K TV
Of course a 4K smart TV would be one of the most desirable Black Friday products by Lemoney users. Also, it is one of that items that makes some people get crazy by chasing them on Black Friday.
Well. It won't be different this year. Because there will be 4K smart TV's with Black Friday coupons to you buy online.
Have Desirable Black Friday Products In The Best Way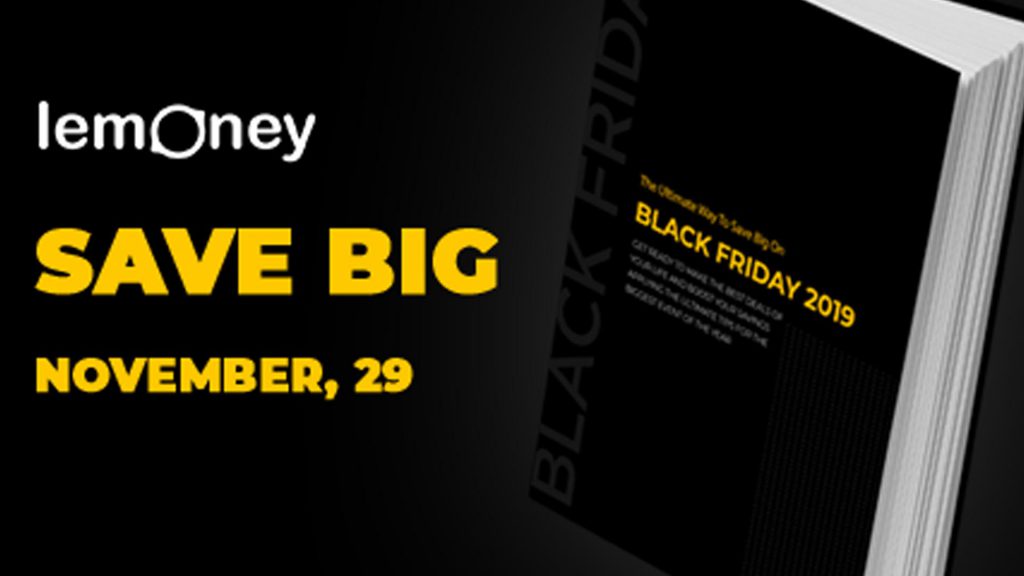 To have cash back on these desirable Black Friday products is a hard thing to happen. Due to some exclusions on electronics categories purchases, it's possible only to get the regular Black Friday discount. But don't worry. Lemoney has it all when the subject is to provide you the best opportunity to save your money. And on Black Friday won't be different, at all.
That said, you can get the best way to have these products with the best Black Friday coupons. Through Lemoney, you can get the best Black Friday coupons from stores like Target, Best Buy, Walmart and others. Keep posted in our blog and social media and be aware of the best Black Friday deals of the year.