Covers and All magnificent Mid-Month Sale is live and there's no limit to what you can get. This amazing sale offers a 15% OFF discount on the entire site. But that's not all! You can also get 20% OFF amazing tarps with a special code. And if you shop through Lemoney it's possible to get UP TO 25.2% OFF cash back. So make sure you do that to increase your savings. With this in mind, let's take a look at some of their bestselling tarps.
No coupons found.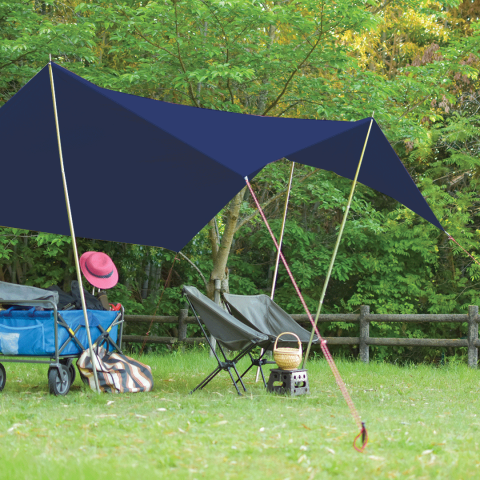 The first item on or list is the Heavy Duty Custom Tarps. It is perfect for moderate weather conditions and is 100% waterproof. Besides, additional grommets can be customized as per quantity & gaps required.
Our next item is the Clear Vinyl Tarps. This item is a premium quality version of the previous one. But there's more! It's ideal for areas that visibility is essential and it can also be customized.
Perfect for outdoors and commercial use, the Custom Mesh Fence Privacy Screen comes in any shape or size. In addition to that, it has a 2 year warranty and has a 1.5" stitched webbing on all sides.
The next item is Outdoor Vinyl Curtains. It's both UV resistant and waterproof and can be customized to your likings. Besides, you can use it to protect your porch, gazebo or even a small construction site.
Finally, the last tarp on our special Covers and All sale is the Custom Insulated Tarp. This is the ultimate tarp and it's ideal for heavy weather conditions and construction sites. So make sure to get your ideal tarp today and save 20% OFF your order.
No coupons found.
Kohl's Clearance Sale: Enjoy Super Markdowns And Save UP TO 80% OFF!
Lemoney is a reward, coupons and cash back platform that gives you opportunities to make the best deal saving money. So you can get UP TO 50% cash back in a lot of stores being a Lemoney user. Besides, you can also get higher cash back rates to increase your savings. That way you can get more and save more at the same time. You just need to sign up to Lemoney. It's free, simple and quick.