Halloween is already here. That means you need to go shopping for candy and decide your decorations for this year. But we know that some people just like to enjoy the holiday without having to spend a lot of money. So if you're one of those people, don't worry, we have a solution. Below we selected a few items from Bed Bath & Beyond Halloween sale to help you find some decoration options.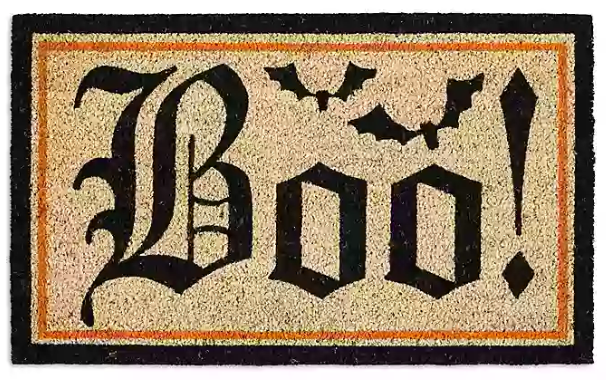 The first item on our spooky list is the doormat. This cute gothic typed "BOO!" is the first thing that passing children and your visits will see. Its dimensions are 18" x 30" and it provides a thematic welcome for those who arrive at your doorstep. So make sure you check it out!
Moving on we have this lovely throw pillow. This 100% cotton fabric with a 100% polyester fill cushion will make a good addition to your living room. Besides it's black and white colors make it easier to mix and match with the other pillows.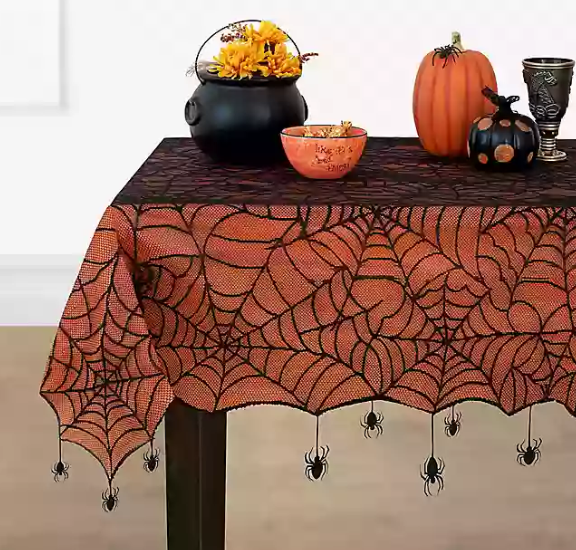 Weather you need to use it for a party or just for the thematic fun, this orange spider web tablecloth is the right choice. In addition to that, this half polyester and half vinyl with little spiders hanging from it is a must have decoration. Just don't put it in your washing machine after you use it. Due to it small details, this tablecloth needs to be hand washed.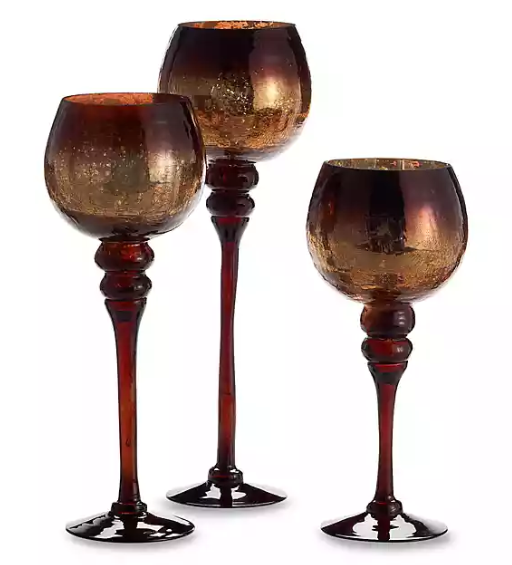 No detail is too small! Thus, this candle holder set can help you setting the mood you want for your party or inhouse decor. Having an all out candle lighting can be fun, especially your hanging out with friends or playing games with your family. Just be careful not to use too many candles. Because no one wants to spend their holiday calling the firefighters.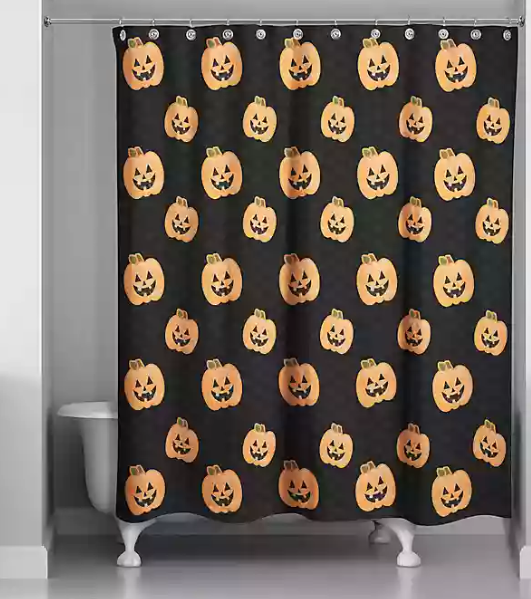 For our last item we have the pumpkin shower curtain. Getting into the spirit of celebration is nice and this shower curtain can definitely help you with that. Furthermore, this cute pattern is bound to lighten your mood when showering.
That's it for our Bed Bath & Beyond Halloween top choices of 2019. And you can get access to them through Lemoney. Lemoney is a reward, coupons and cash back platform that gives you opportunities to make the best deal saving money. Besides, you can get UP TO 14% Turbo Cash Back at Bed Bath & Beyond being a Lemoney user. All you need to do is sign up to our website. It's free, simple and quick.

For more scary and elaborated Halloween decoration ideas click here!