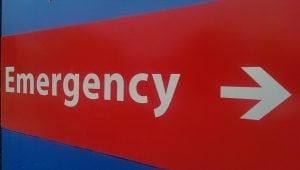 Let's be honest here: emergency happens when you least expect them. And if you're not prepared – a.k.a. not having an emergency fund – things can get even worst. To avoid bad surprises, try these 7 steps below!
1- First things first
A good starter fund should be $1000. Usually, emergencies spend tend to be higher than $1000, but you gotta start somewhere.
If you work in an unstable industry or if you are self-employed, having at least 6 months of expenses covered by the emergency fund would be a good call.
2- Avoid impulsive spending
Your emergency savings should be in an account that is not instantly accessible via an ATM. Keep this in mind: this is an emergency fund – and not a spending account!
3- Keep funding the account
It is pretty hard to tell when you will need this money. But when the time arrives, you will be super thankful to have these savings. For that reason, keep funding your emergency account.
4- Eat breakfast at home
Prepare your breakfast and coffee at home. The money you were spending on AM drive-thru can be a great extra for your fund.
5- Collect quarters and 1 dollar bills
Start to save every quarter and 1 dollar bill that you have in your wallet and pockets. You will be amazed how much you can collect building this habit.
6- Look for online coupons and cashback
You can find great coupons and deals online. This is another good habit to be built…start shopping online, rather than going to stores. This way, you can concentrate your purchases on things you actually need. Cash back websites organize coupons by store – and the money you earn with them can be put in your emergency fund. Another way of earning a few extra bucks is joining websites that offer community building rewards: refer friends and family and, every time they shop, you earn a commission that can also be used to fund your account.
7 – Sell things online
Clothes your family don't use anymore, old video games, books, and tv sets can be sold online. Items you don't even remember about can be useful for other people – this means extra money on your emergency account!
I hope you never have to use your fund. But, can you imagine how bad it is when an emergency happens and you don't have the money to handle it? Be prepared and you will never regret!