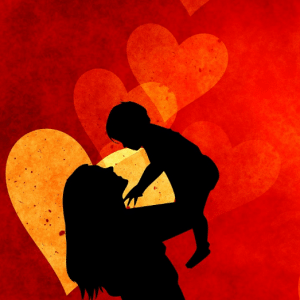 Mother's Day 2017 is around the corner! On May 14th, it's time to celebrate the woman who raised you – or the mom of your children! All life long, she was there for you. So, it's time to give back all this love with a kind gesture. And no matter what your mom loves the most – from the classic handwritten card + flowers to the latest Apple release – we've got you covered. Take a look at this ultimate Mother's Day Gift Guide and shop with the best deals!
1. A beautiful watch
It's time to put a beautiful watch on her wrist! Take a look at Ashford deals to get the perfect piece on a budget.
2. A brand new computer or tablet
If your mother is a modern lady, she'll love this surprise. For the mom who enjoys writing and storing photos, music, and thousands of others items, a laptop is a good choice. But if she's all about Netflix and reading blogs, a tablet will probably be enough. Take a look at the last releases on NewEgg and help your mom dive into the tech world!
3. Hair dryer
There's a big chance that she is looking for a new hair dryer right now. If you want to surprise your mother with something that will be very useful in her everyday routine, this is a good bet. Visit Sephora to find great deals
4. Sunglasses
Summer is on its way! Your mom will love to see the new season arrives with new sunglasses. But don't forget to pay attention to this important tip: observe her face shape to find the perfect match:
– Heart face: retro square or cat eye sunnies are the best options
– Round face: the square ones are perfect
– Oval face: the aviator or – super on trend – the oversized sunglasses fit very well.
– Square face: the round sunglasses (and also the aviators) are the right ones to choose.
Take a look at sunglasses deals at Coastal & Ray-ban
5. A purse
You can maybe think "no, she already has a beautiful bag". But the truth is: bags are never enough! From the big ones – perfect for that weekend trip – to the handbags, she'll love to get a new style for some particular occasion coming along. Believe me: she'll love a new bag! Check some of the deals on Macy`s and Lord and Taylor
6. A fragrance
Close your eyes for a moment and try to remember your mother's scent. You probably do, right? So take a few minutes to make a quick online search and get your mom's favorite fragrance delivered in time!
https://www.lemoney.com/stores/perfumania-com
7. Flowers
The most classic, sweet and elegant gift of all times. Tap the link to schedule the date, time and place your flowers will be delivered – and don't forget to add a greeting card to it! 1800 Flowers
Like the tips? So sign up to Lemoney for free to get these – and many other – deals that are perfect for your Mom! Happy Mother's Day!