As with everything in life, travel expertness comes from experience. Even the ones who travel often could use tips when they visit a new place.  So, we've asked the experts for their best travel tips.
Whether you are just beginning your journey or you've been to several places around the world, you can benefit from these tips.
Here are 24 tips from travel bloggers:
Use the travel "F" word: Flexible! be prepared for many changes from delayed flights, to food you are not familiar with to a new language. You left home to see something new so embrace change!
Take care of yourself: I turn #hangry without snacks so there is always a LUNA protein bar in my travel bag. Make sure to have the things you need. Extra contacts, medicine, whatever will make your day smoother.
ABC: Always Be Charging! As I learned in a technology conference, mind your ABCs. Always be charging. If you expect to grab a car service on UBER you need power on your phone. If you want to walk around the city with google maps, you need service and a charge. Bring extra cables and check with your phone provider in advance for a in-country or global plan so you do not get hit with roaming fees. I prefer to buy a local SIM card but some of the phone companies now have great international plans.
Find Lisa on Social Media:
Instagram: @wesaidgotravel
Twitter: @wesaidgotravel
Pack light. From airline baggage restrictions, to being more mobile as you explore a country, the less you have with you, the more you will enjoy your trip.
Use technology. While it can be tempting to "disconnect" during travel, getting a local SIM card and staying connected as you travel will make your trip more smooth and effortless.
Go new places, but return to your favorites often. "Country counting" can make for good party conversation, but some places are more right for you than others. If you love a particular city or country, don't be shy to make it a yearly or even bi-yearly retreat.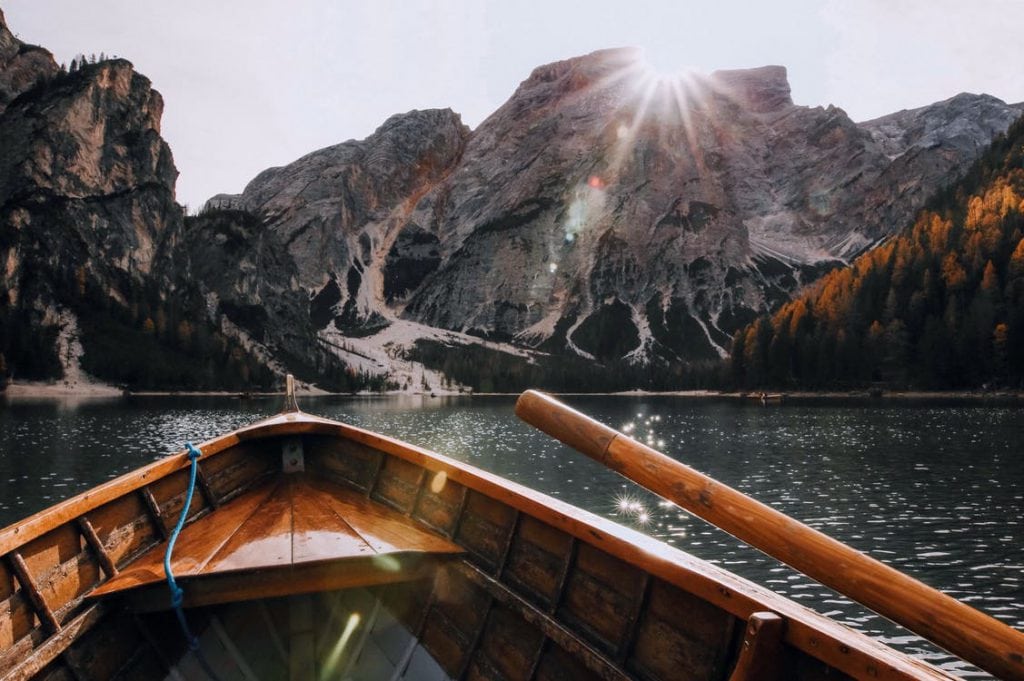 Carry-on luggage is your new best friend! It's easier to navigate in and out of the airport with just a carry-on without having to worry about spending time in baggage claims (plus avoid extra luggage fees.)
Use Google flights to track best dates to travel to save money by booking cheaper dates. You can also set an alert for price drops on a date you are looking to book.
Try not to pack too many activities in one day. If you can, pick a couple of museums, sites, etc. to visit that day and give yourself the flexibility to relax and really take in the destination and what it has to offer. You just might miss something cool if you're in a hurry!
Find JaMeka on Social Media:
Instagram: @gotthetravelbugtoo
Twitter: @gotthetravelbugtoo 
It doesn't hurt to research about the do's and don'ts in the country you're visiting soon.
Always think, SAFETY FIRST. In any shape or form.
If you think you packed light, double check. We normally get to use a third of the clothes we've packed. Light and easy dry fabrics are the best, colors easy to match or no need to match.
Find Lyndsay on Social Media:
Instagram: @Lyndsay_Cabildo
Twitter: @LyndsayCabildo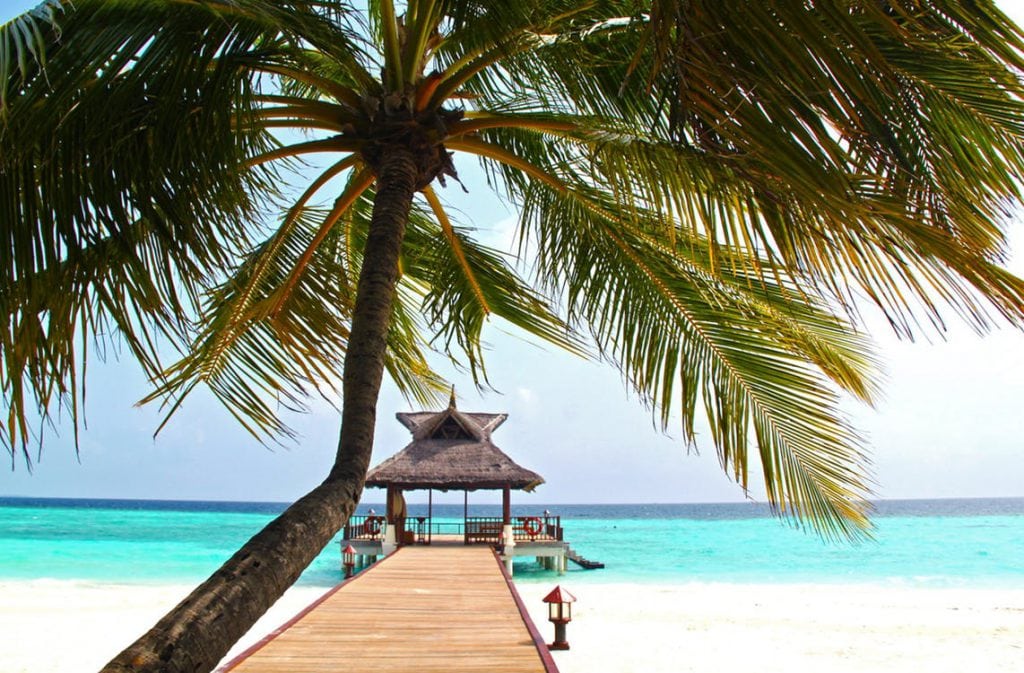 5. Advice from Chris Christensen – Amateur Traveler
 Make a packing list. Use your list when you pack to avoid forgetting things. Every time you are on a trip and think "I wish I brought", update your list.
Add different sections to your lists for things like beach travel (beach towel, sun screen, sun glasses), cold weather travel (hat, jacket, long underwear), international travel (power converter, passport) and business travel (business cards, tie), camping (firewood, sleeping bag, tent). You can easily skip over whole sections that don't make sense for this trip.
No one comes home from a trip and wishes that their suitcase was heavier. Get in the habit of packing for a week and if you travel for longer wash some clothes.
6.  Advice from Christina Vidal – Jetset Christina
Always stay hydrated! When it comes to fighting jet-lag, I swear by my BKR water bottle. I bring it with me everywhere I go. I'll bring it empty to the airport and fill it up once I'm through security. Travel (and especially air travel) can be super dehydrating to our bodies, which makes all of the symptoms of jet lag worse. Fight it by drinking water throughout your journey!
Do your research ahead of time for your trip! I love to scour the internet and lots of travel blogs for the best local restaurants, the ultimate to-do's, and all the hidden gems in each destination I go to. I also use Pinterest a lot when it comes to finding awesome articles and travel information about destinations.
Keep your feet on the ground. When you get somewhere new, the best way to see it is always with your feet on the ground. Run the city, walk across town, take a stroll on the coast. Take in all the sights & smells of your new surroundings. Find adorable hidden gems, and enjoy getting lost. You'll be surprised how much you pick up on, and how many amazing spots you stumble upon,

when you're not in a cab or bus.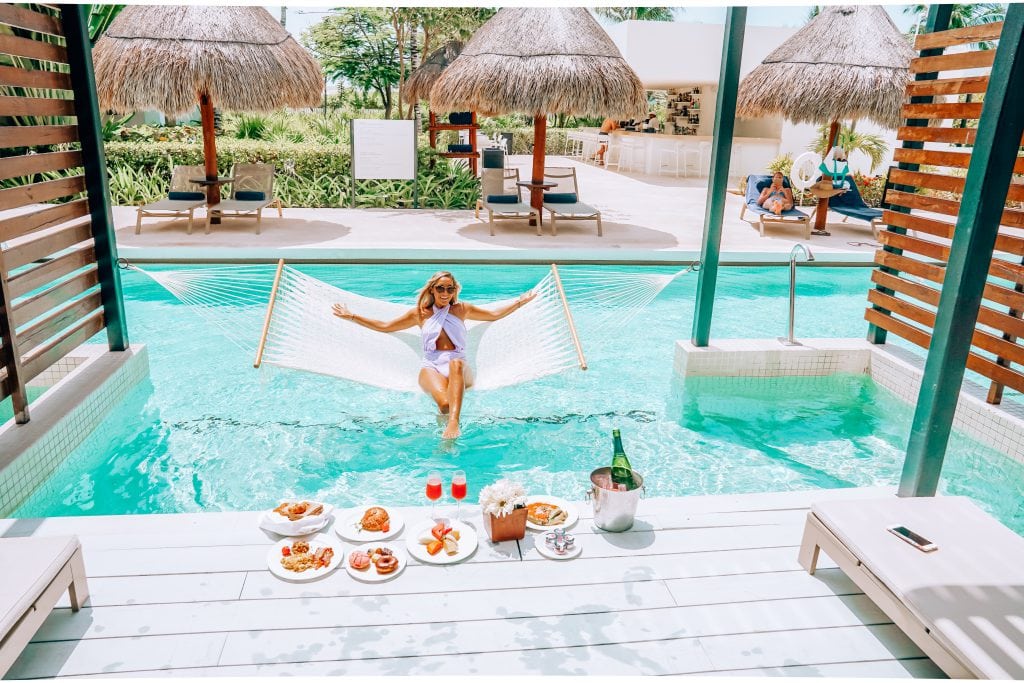 Find Christina on Instagram:
Instagram: @jetsetchristina
Stretch your activity boundaries but know your limitations. As boomers, our minds tell us that we are still 29 but our bodies say something entirely different. Stretching our limits is fun and exciting. But if you go beyond your tolerance level, that exhilarating activity changes into a miserable experience.

Be open-minded. Every destination and culture has its own unique beauty. Discover and appreciate that uniqueness with eyes that aren't looking for "just like home."

It's okay to be a tourist. Everyone needs to see the Eiffel Tower in Paris or Rome's Trevi Fountain at least once. Visit a city or country's "must-sees" on your first trip then seek out off-the-beaten-path destinations the next time around.
8. Advice from Michelle Marcos – Maps & Muses
Finding cheap flights is EASY with these 3 steps: 1. Use an incognito window if you're using Chrome to search for flights. These flight websites are sneaky and can track if you're looking for the same flight for a while and actually make the price more expensive every time you search. Using the incognito window you're guaranteed a search without previously saved cookies and browsing data. Search on Skyscanner. It's the easiest website to search for your perfect flight. You can see prices for flights throughout an entire month to find the cheapest dates to travel. They even have an 'Everywhere' option if you just need a vacation but don't care where you go. Use the 'Everywhere' option with the dates you want to travel and you can find the locations that are the cheapest to travel to. 3. Search that perfect flight you found on Skyscanner on other websites to see if you can find a cheaper price. All those websites usually have different prices for the same flight so you might be able to find a better deal somewhere else.
Eat all the street food! Street food is not only the cheapest food option when you travel, it's usually the most delicious as well. I lived off some of the most delicious street food for 2 weeks when I was in Thailand, I've had real Chicago hot dogs on the street in Chicago, I've stopped on the side of the road in Puerto Rico to pick up some authentic Puerto Rican empanadas, and even at my home in Miami, the best Colombian food can be found at a food truck parked in front of a bank. It's amazing.
Use your phone maps to get around a new city, even when you don't have WIFI. You can either download a map when you have WIFI and save it to use later. Or, you can search for your next location while you have WIFI, press start, and the route will continue working even when you start walking and lose the WIFI. This saved us as we walked all over Prague last year and we never got lost!
Find Michelle on Instagram:
Instagram: @mapsandmuses