Home décor is one of the most fun parts about renovating the home.  However, you don't have to spend a fortune to revamp your home.
We've asked the experts for their best home décor tips for people on a budget.
Tip #1) I decorate our home with thrifty finds from thrift stores and yard sales. You can find amazing deals there all the time. My favorite vintage chair for our Blue Cottage cost me $20.
Tip #2) Think outside the box: I use tension rods and $1 tea towels for our window treatment downstairs. It allows privacy because the lower half of the window is covered, but it lets in light on the top.
Tip #3) Reuse, repurpose and recycle as much as possible to save money! I made adorable pumpkins for fall decor using rolls of toilet paper. I wrapped them with plastic bags, and then with orange fabric from an old blouse.
– Dagmar
Vist Dagmar's Blog and Social Media:
Blog: Dagmar's Home
Pinterest: pinterest.com/dagmar
Twitter: @DagmarBleasdale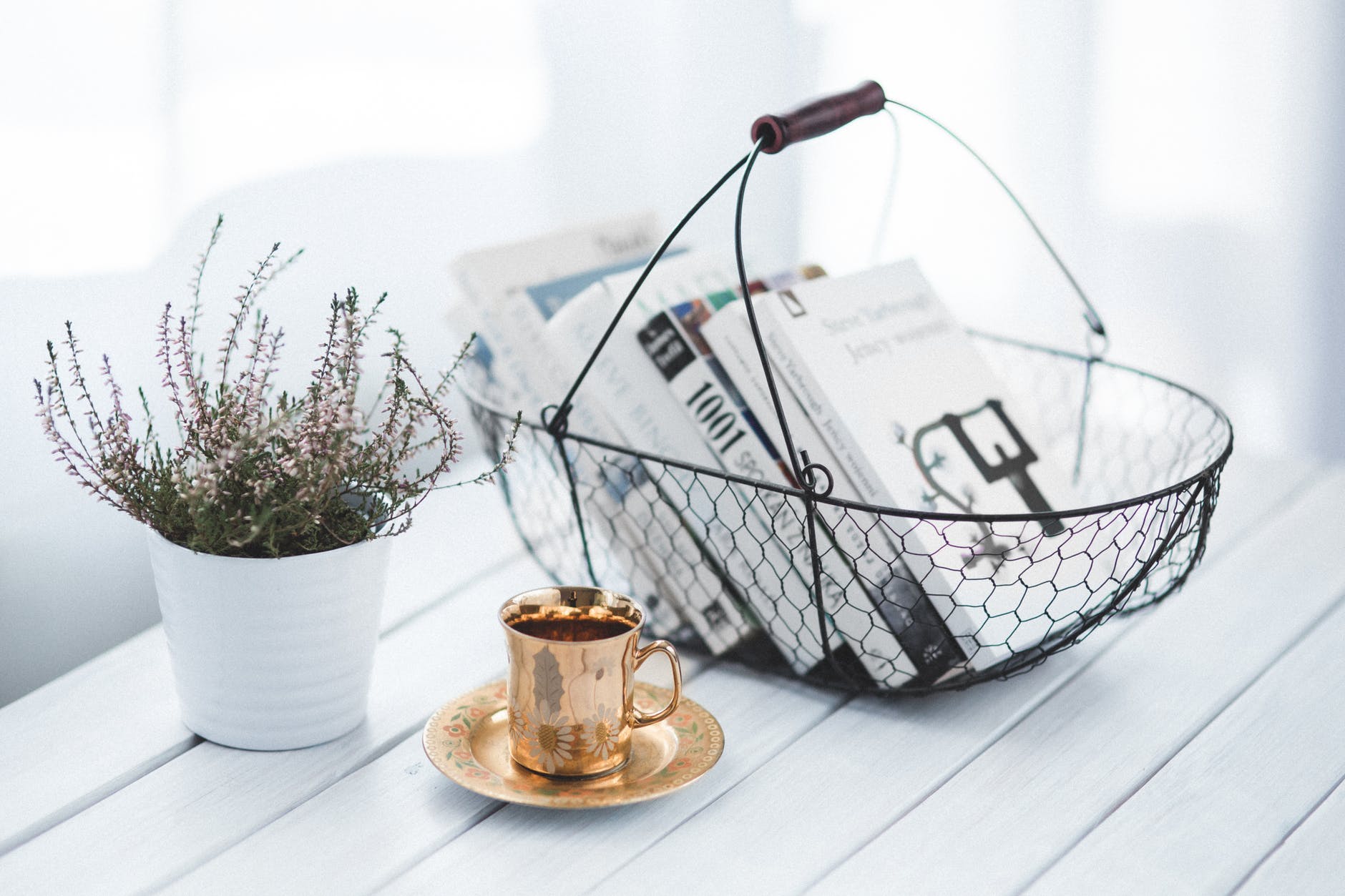 My advice for designing on a budget is to focus on purchases that will make the biggest impact without the price tag: paint, thrifted furniture, and pillows.
Tip #1) Paint – No matter how many times I've painted a room, I'm always surprised at how drastically different a room can look and feel with a simple coat of paint. Along the same vein, re-imagine existing furniture pieces in your home with paint or stain and hardware. Old, outdated furniture and light fixtures feel new again with some elbow grease and a quart of paint or stain.
Tip #2) Tap into thrift stores, Craigslist and estate sales. Some of my most favorite pieces in my home are second hand and cost less than $10.
Did you know Goodwill has a website where you can bid on pieces from all over the country?
Also the EstateSales.Net App is awesome for scouting estate sales in your area.
Tip #3) Lastly, throw pillows are relatively inexpensive and can update the feel of a room without having to replace large pieces of furniture.
– Erin Francois
Visit Erin's Blog and Social Media:
Blog: Francois et Moi
Facebook: facebook.com/francoisetmoiblog
Instagram: @francois_et_moi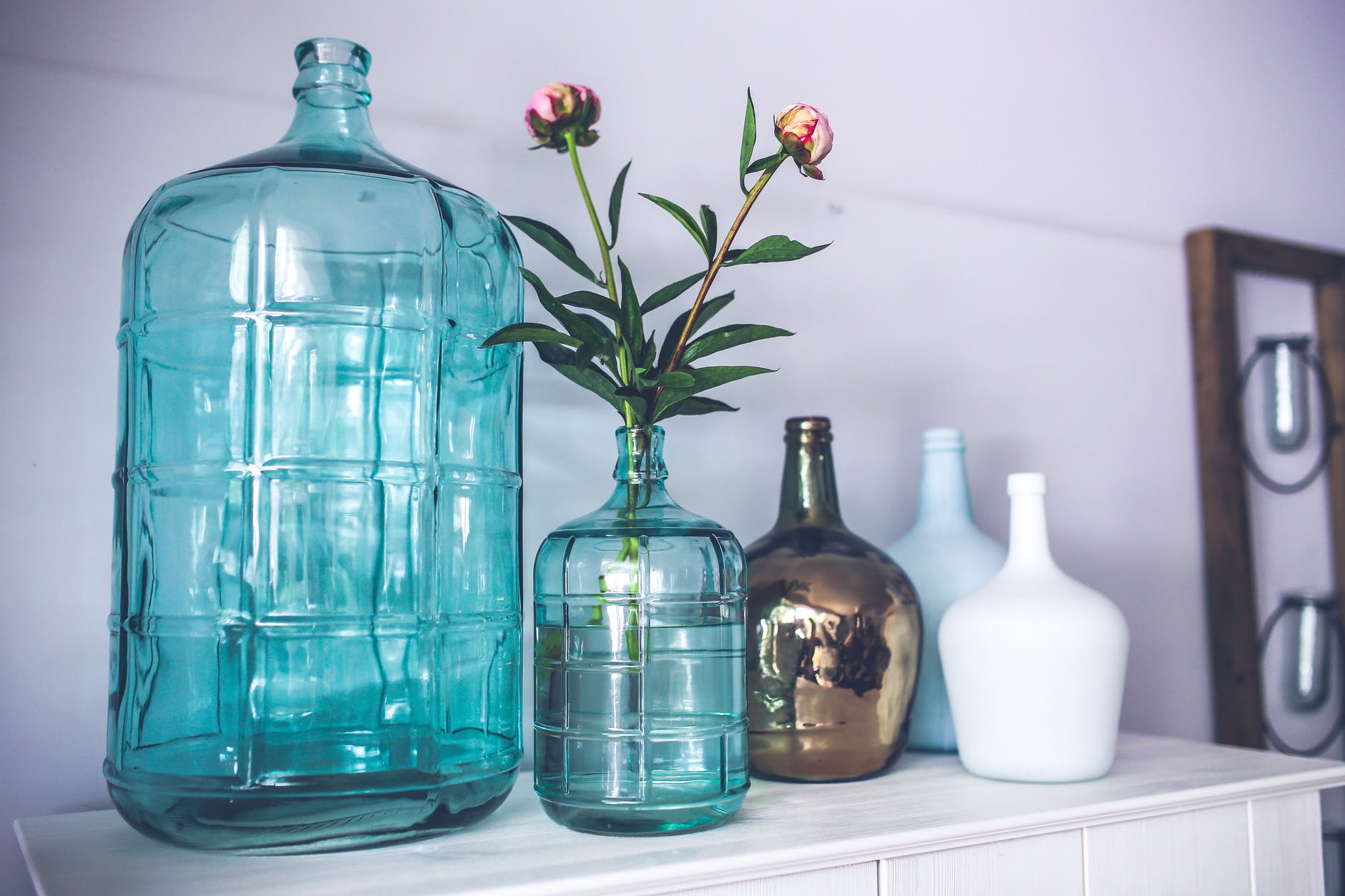 Tip #1) Repurpose furniture or decor that you already have. For example, an old nightstand can become a side table for your sofa. Or an old round kitchen can fill a corner in your living room. Add a large centerpiece and some family photos and it becomes a beautiful display piece.
Tip #2) Paint is your friend. Take inexpensive decor items and make them look upscale with a little spray paint.
Tip #3) Shop floor samples. Many of your favorite furniture stores will sell off their floor samples at a deep discount to make room for new stuff. You just have to be diligent about visiting often to get the best deals.
– Neena
Visit Neena's Blog:
Blog: Almost Practical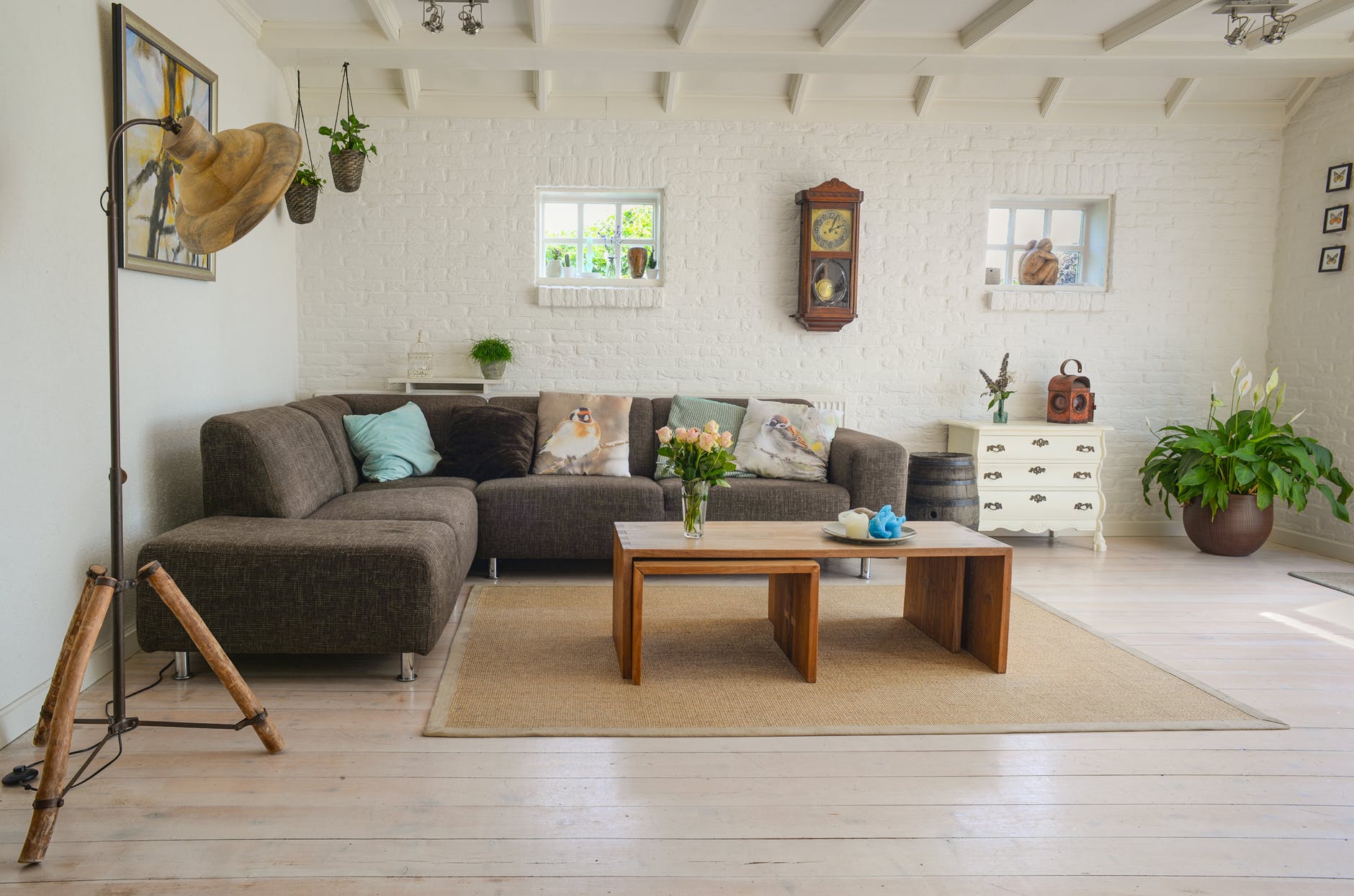 Tip #1) Shop a lot! Shopping doesn't mean buying…find the item(s) you want to purchase and make sure you don't overpay. Wait for the sale or for a coupon…if the item disappears, then it wasn't meant to be, but most of the time, I am able to score great deals because I shop a lot, with the patience to wait on a sale!
Tip #2) Use free items from nature to decorate your inside! Leaves, pods, sticks and more! I have spray painted logs, pressed wet leaves, and even had my husband clip branches and pick pods off trees in the parking lot at our local home improvement store, all in the name of free decor!
Tip #3) Think outside the box! For example, I know I can use cheap decor items I find as a substitute for another decor item I need! One of my favorite hacks is my DIY placemat pillows…I have purchased 2-ply placemats on sale and opened them up to stuff them, re-seal them and make them into decor throw pillows. I have also purchased and hung up clearance-priced table cloths, but used them as curtains. Use your imagination to come up with ways to make your house look like a million bucks by spending just a few!
– Natalie
Visit Natalie's Blog and Social Media:
Blog: My Vintage Porch
Facebook: facebook.com/myvintageporch
Instagram: @vintageporch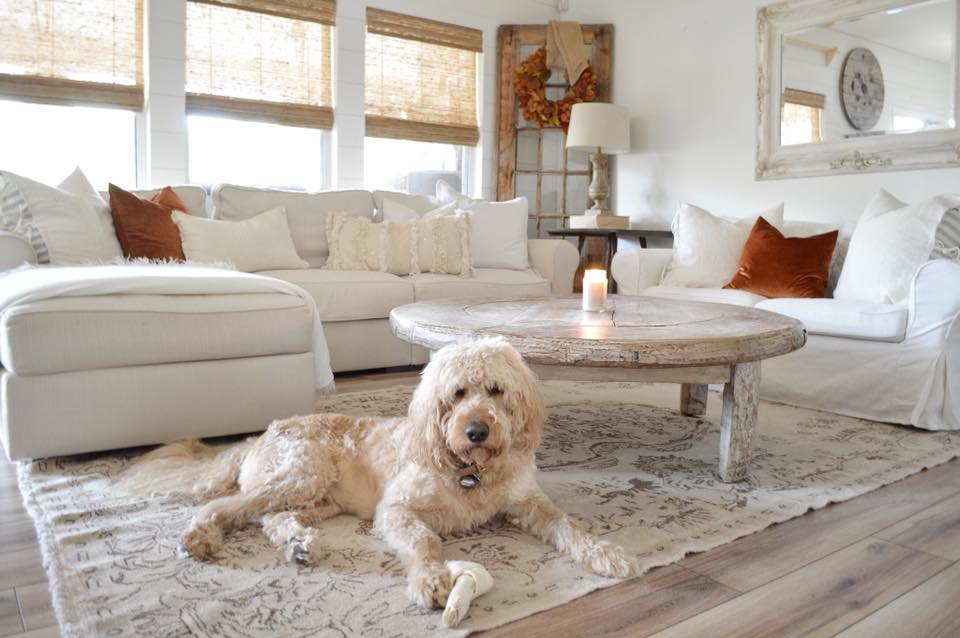 Tip #1) If you are decorating on a budget then you must also SHOP on a budget! Hit up your local thrift stores, garage sales, and online thrift shopping destinations such as Craigslist or Facebook buy and sell groups. The key is to hit these destinations often and regularly.
Tip #2) DIY it! You can decorate your own home by doing-it-yourself! Wallpaper or paint an accent wall (cheaper than a whole room), make pillows, make some art, etc.
Tip #3) Shop your own home! When you are decorating a room the least expensive way is to shop from what you already own. Designing a bedroom? Walk around the other rooms in your home and try different things from those rooms in the bedroom you are working on. You'll be surprised how something can feel brand new and fresh just be relocating it!
– Tania
Visit Tania's Blog and Social Media:
Blog: Little Vintage Cottage
Facebook: facebook.com/TaniaLVC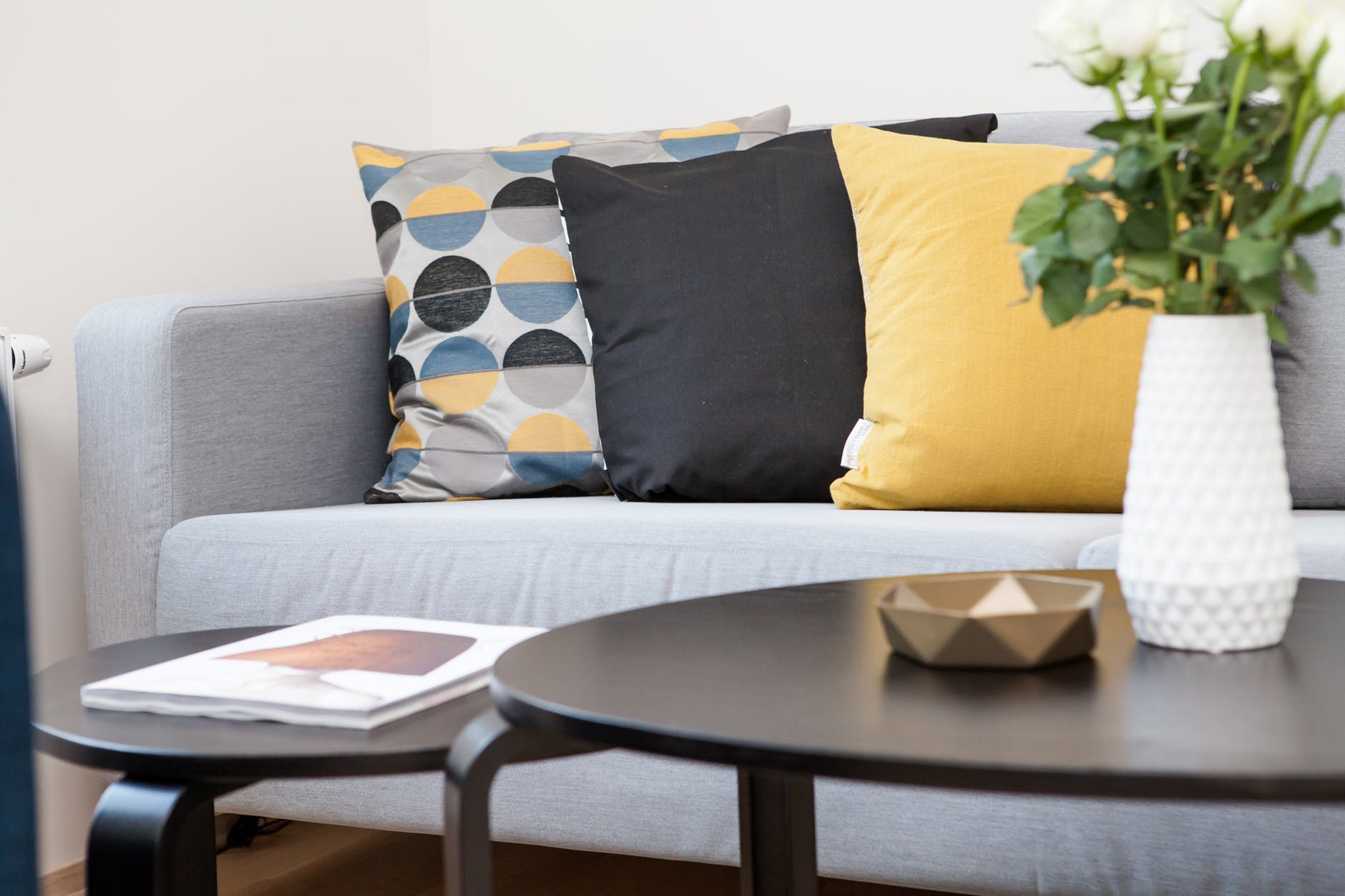 Tip #1) DIY it – you can beat getting the project not only done in your own time frame, within your budget, but also learning is fun too.
Tip #2) Shop around – there are endless ways to save by buying second-hand that will get you the same effect and use as new. For example, I often find appliances "used" but new because someone moved into a home and don't care for the finish of the appliance even though it's new.
Tip #3) Upcycle it – head to the thrift store, flea market, garage sale, etc. to find something you can recreate into your own style. It's fun!
– Larissa
Visit Larissa's Blog and Social Media:
Blog: Prodigal Pieces
Facebook: facebook.com/ProdigaPieces
Instagram: @prodigalpieces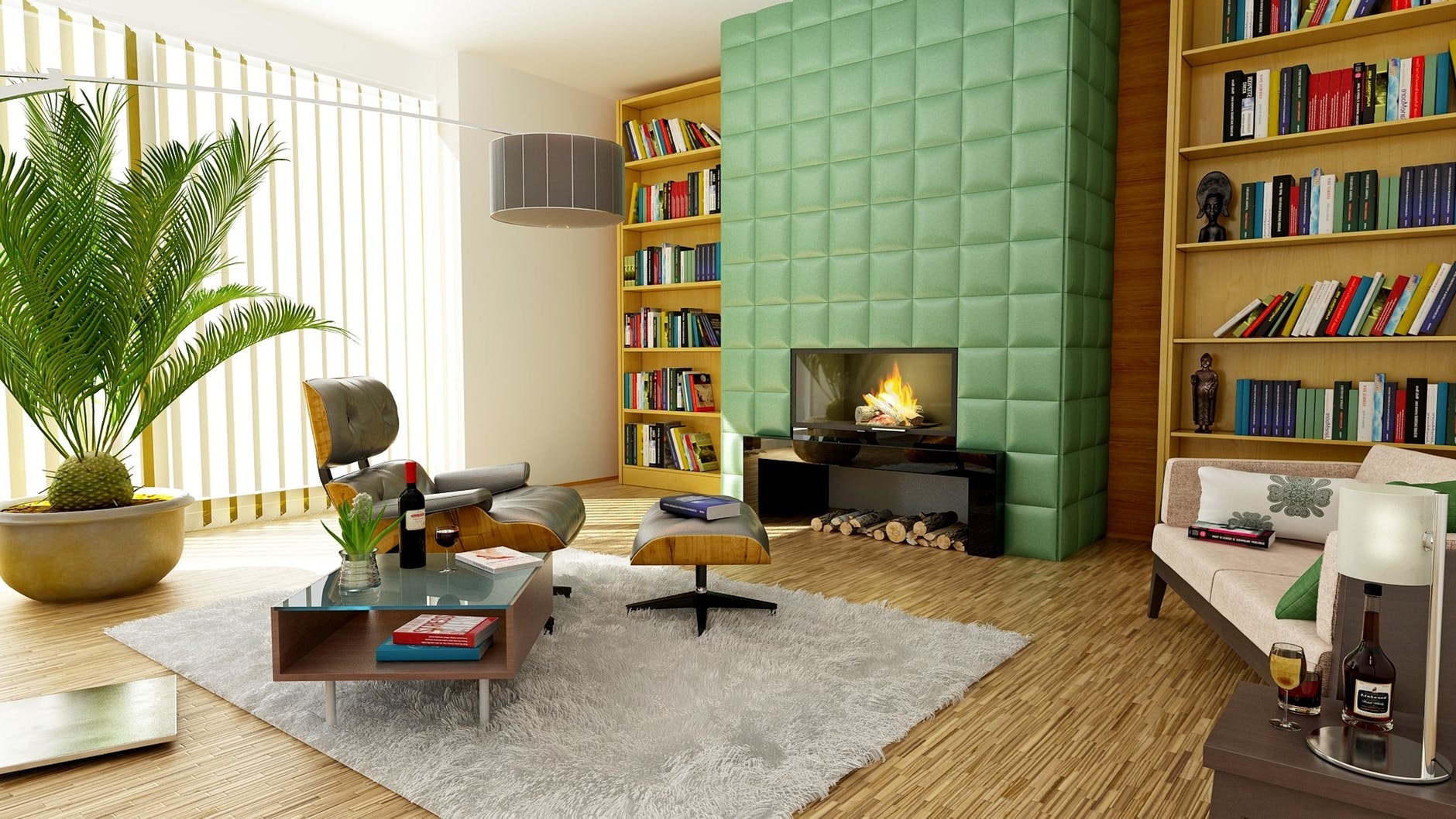 7. Advice from Amie – MemeHill
"Life is too short for white walls"
Tip #1) Paint is the number one least expensive way to change a look of a room. Whether it be all four walls, an accent wall, or even the ceiling adding color and making a space "your own" can take one day to tackle. In a rental or painting not an option?  Upcycle and modernize hand-me-downs, garage sale and flea market hauls with a fresh coat of paint and new hardware.
Tip #2) Mix high and low- Invest in a few quality pieces. I tend to gravitate to neutrals so that as my style and interests change I can blend these with trendier accents for a fresh look.
Tip #3) Get creative with art. Paint your own abstract art, enlarge your own photography, and get creative with framed art. I've framed vintage maps and even cut apart an outdated calendar to create a large gallery wall of 12 images.
– Amie Freling-Brown
Visit Amie's Blog and Social Media:
Blog: MemeHill
Twitter: @amiefreling
Instagram: @memehillstudio