The 2019-20 NBA season is about to start! After last season's remarkable moments, the basketball fans only have to wait a couple more weeks to see the best players in the world again. Not to mention that the expectations over this season are high. Because of that, check out these essential details in order to start this season already on fire!
Calendar Changes
The NBA made some changes for the 2019-20 season's calendar. With the purpose avoiding athletes' fatigue, for this season, the teams will play the least number of back-to-back games ever. Consequently, the tendency of that is decreasing the number of injuries, a problem that has been being present since seasons ago. The traditional opening game with the ring ceremony will happen on October 22, when the current champions Toronto Raptors will face the New Orleans Pelicans.
Great Christmas Games
Christmas games are always a highlight during the seasons. And this season's are expected to be incredibly good with clashes that every NBA fan wants to see. It was already announced by the league that the games will be:
Los Angeles Clippers x Los Angeles Lakers
Houston Rockets x Golden State Warriors
New Orleans Pelicans x Denver Nuggets
Milwaukee Bucks x Philadelphia 76ers
Boston Celtics x Toronto Raptors
A fun fact about it is that the Knicks' fans see their franchise losing more prestige in each season, as the NY squad, which is the team that played the most number of games on December 25 (56), won't make it for the second time in the last 10 years.
The 2020 NBA All-Star Game
What's better than taking the 2019-20 NBA season All-Star Game to the city that Michael Jordan did most of his legendary performances? The 2020 NBA All-Star Game will be played on February 16, 2020, at the United Center in Chicago, Illinois. It will be the 69th edition of the event and the 3rd that Chicago will host the All-Star Game. In the two previously ones (1973 and 1988), it happened in Chicago Stadium, Bulls' previous home arena.
L.A. In The Spotlight
The Hollywood Walk Of Fame certainly will have more stars this season. The expectations over the Lakers and the Clippers are high and it's not by chance. The current MVP, Kawhi Leonard, Paul George, LeBron James and Anthony Davis are just few names in these two good squads that will have a particular competition in this 2019-20 NBA Season.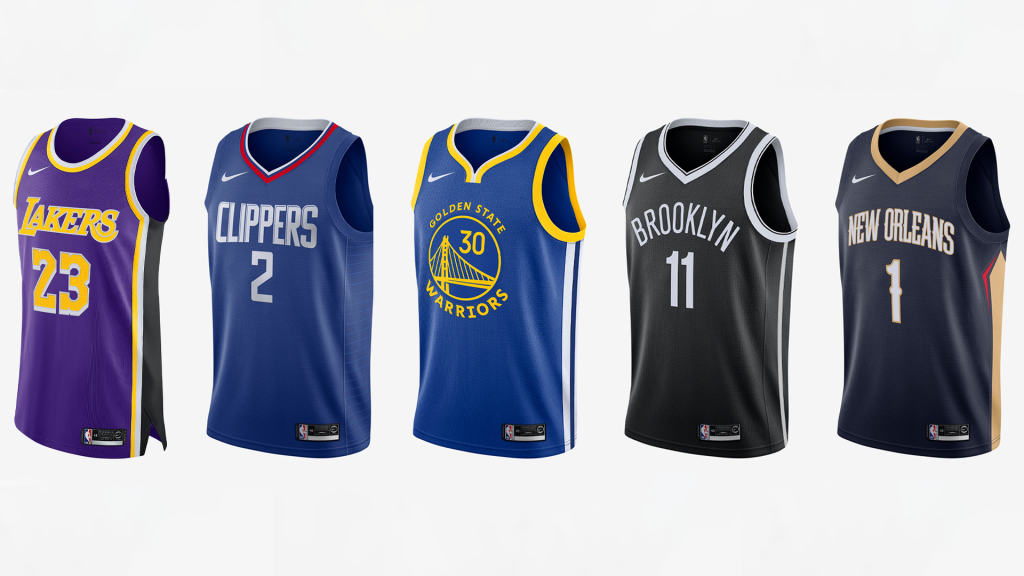 Be Prepared For This Season! Purchase NOW These Players' Jerseys And More At Nike Through Lemoney HERE And Get Cash Back!