The one-stop shop of women's health and personal medical care provider is now part of Lemoney's affiliate program. That means it's now possible for you to make purchases at Hers with cash back through Lemoney. So make sure you check Hers complete hair kit and other amazing products for women's health.
Complete Hair Kit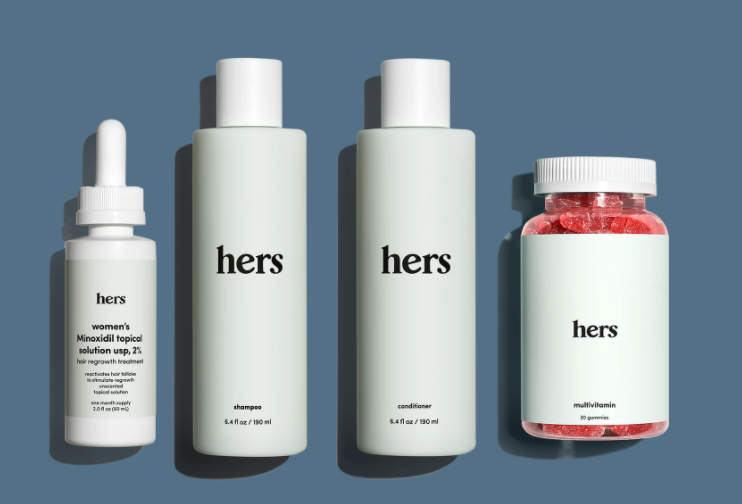 The complete Hers hair kit includes:
Minoxidil 2 oz bottle
The shampoo DHT 6.4 oz bottle
The conditioner
Biotin gummies
Designed to strengthen and regrow your hair, the drops of minoxidil will shed old hairs and replace them with new ones. Next, the shampoo will help cleanse your hair follicles of excess sebum and the conditioner will add strength to the hair while also providing moisture. But it doesn't stop there! This complete kit also includes high-quality biotin gummies that helps strengthen your hair even more.
So get your kit and start your hair treatment today!
No coupons found.
Hers
Taking care of yourself doesn't have to feel like a chore! For this reason, Hers provides all items related to women's health. Whether it's your body, skin or hair Hers has something special for almost anything. So the next time you feel like you need something for yourself make sure to check Hers' catalogs. Who knows, you might find the very item you need.
No coupons found.
Turbo Week At Lemoney: Guarantee Your Credits For Our Black Friday Sale!
Lemoney is a reward, coupons and cash back platform that gives you opportunities to make the best deal saving money. So you can get UP TO 50% cash back in a lot of stores being a Lemoney user. Besides, you can also get higher cash back rates to increase your savings. That way you can get more and save more at the same time. You just need to sign up to Lemoney. It's free, simple and quick.