If you are already thinking about your next vacation, a couple of destinations may come to mind.
There are so many options and places to go, planning a trip can be a challenge.
We've asked 21 travel bloggers about their favorite travel destinations of all time and tips for someone thinking about visiting these places.     
1. Pakistan

In 2018, I highly intrepid travelers visit Pakistan. Although the country has a bad rep, it's one of the most stunning places in the world, and its people are among some of the friendliest on the planet. Travel in Pakistan does come with a very particular set of challenges, however, so here are some tips to help you out:
Tip #1) Dress conservatively. Although pockets of the major cities are slowly liberalizing, Pakistan is still a very conservative country, and this is most visible in the dress code. Most men and women wear salwar kameez, a long tunic with baggy pants. Although a headscarf isn't mandatory for women, many do wear them. Even if you don't want to wear a headscarf all the time, it's wise to bring a scarf to hide your chest and wear when you want to visit mosques and shrines;
Tip #2) Don't always listen to local advice. Pakistanis are super friendly… and overzealous when it comes to helping foreign tourists. However, this sometimes leads them to give bad recommendations, or tell tourists what they think they want to hear. Take everything people say with a grain of salt;
Tip #3) Don't be afraid to say yes. You'll be invited to people's homes or for cups of chai more times than you can count. Although it's normal for many of us to be a bit apprehensive, it pays to say yes. People will treat you like long lost friends, and there's no denying that home cooked food is always the best.
– Alex
Visit Alex's Blog and Social Media:
Blog: LostWithPurpose
Instagram: @LostwithPurpose
2. Belize

I'd love to suggest Belize as one of my favorite travel destinations. Here are my three tips:
Tip #1) Venture outside Belize City. Sorry, Belize, but Belize City is giving you guys a bad rep. I can't tell you how many times I've raved about Belize only to hear, "I was in Belize City once on a cruise, and I hated it." Like many cities, Belize City isn't the nicest of places in this little Central American country. Sure, you'll likely have to fly into Belize City, but plan to either rent a car or grab a water taxi and head outside the city to really experience Belize. On our nine-day Christmas vacation a few years back, we split our time between Hopkins and Caye Caulker, and we loved both;
Tip #2) Experience life like the locals by renting a home in some of the under-the-radar villages and towns. My absolute favorite thing about our trip to Belize was the locals. They are seriously some of the most friendly people I've met EVER, and we got to know them really well because we stuck to Airbnbs instead of typical resorts. In the village of Hopkins, we rented an apartment just steps from the beach, above a home owned by a local tour guide. And in Caye Caulker, we rented a little home right in the middle of the tiny island. Getting to know the locals meant we learned about all the best local eateries. Which brings me to my next point…
Tip #3) Eat as much as you can. OMG the food in Belize! Fresh fish, little hole-in-the-wall-type restaurants and food from just about every nationality…what more can you want?! A few of my favorite places can be seen in my posts on Hopkins and Caye Caulker;
#BonusTip) Go snorkeling or diving! The only reason I didn't include it in my top three tips is because literally everyone will tell you to do this, but seriously: do it.
– Nicole
Visit Nicole's Blog and Social Media:
Blog: WorkWearWander
Instagram: @NicoleDenton
3. Amsterdam, Netherlands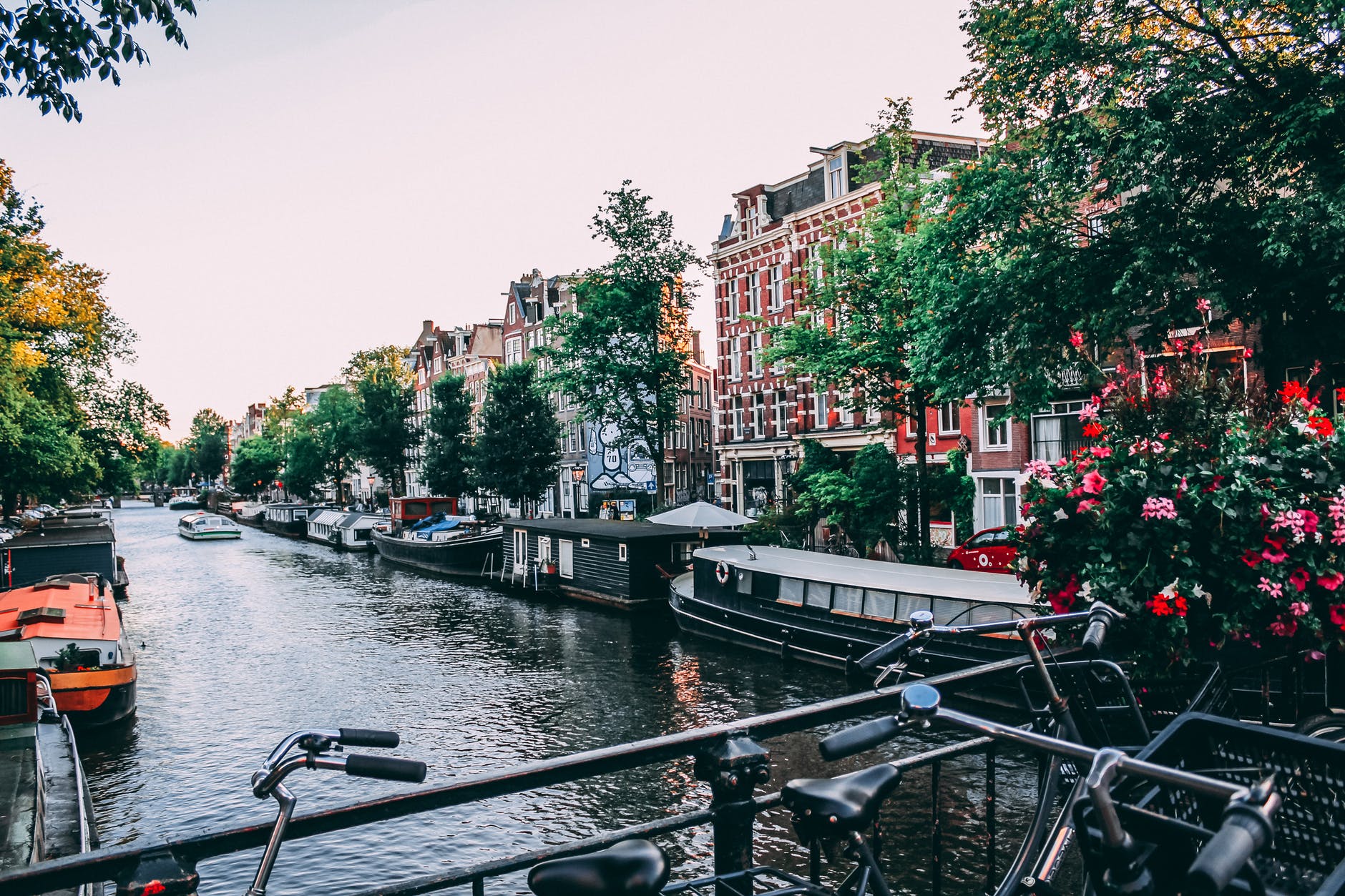 After traveling most of Europe, our favorite city is still Amsterdam. We're currently traveling full-time, but we actually lived there until July of this year! Here are our top 3 tips for visiting this beautiful city:
Tip #1) Rent a bike. Getting around Amsterdam by bike is the way to go, since it gives you the freedom to explore neighborhoods outside the main canals. De Pijp, Jordaan and De Plantage are some of our favorites;
Tip #2) Take advantage of the seasons. In Summer, go on a brunch boat tour. Visit the nearby tulip fields in Lisse during springtime and enjoy the changing leaves on the canals and 9 streets in Fall. Don't miss ice-skating near the Rijksmuseum in winter!;
Tip #3) Go on at least one day trip outside the city. Amsterdam used to be a weekend trip for most people, but that's changed. The Netherlands has a lot to offer, and it's easy to take a train to neighboring towns like Utrecht (for quaint cobblestone streets and cafés on the canals) and Zaanse Schans (for windmills!).
– Selena
Visit Selena's Blog and Social Media:
Blog: FindUsLost
Instagram: @FindUsLost
4. Bulgaria

There are SO many countries I could recommend, but pressed for one I'd have to choose Bulgaria. It's not overrun with tourists, yet it has staggering natural beauty like the Belogradchik rock formations in the NE corner of the country and historic sites like caves with some of the earliest prehistoric drawings known to man.
Tip #1) The capital of Sophia is a wonderful city, as is the cultural capital of Plovdiv. The eastern border lies on the Black Sea and offers several lovely resort beach towns;
Tip #2) Best of all, the locals are friendly and the food is delicious; it mirrors the Mediterranean diet found in Greece rather than the meat and potatoes diet found in the rest of the Balkans;
Tip #3) However, make sure you've installed the Google Translate on your smartphone and downloaded Bulgarian onto your phone through the app, as Bulgarians use the Cyrillic alphabet and not everyone can speak English.
– Barbara
Visit Barbara's Blog and Social Media:
Blog: HoleInTheDonut
Twitter: @HoleInTheDonut
5. Hong Kong

My favorite travel destination of 2018 has been Hong Kong. Here are three tips I would recommend:
Tip #1) Take the MTR (Subway) – it is one of the cleanest transit systems I've ever been on, it's air conditioned, there's both English and Cantonese translations for the stop names and it lights up which stop you are at, and it's the quickest way to get around the city;
Tip #2) The Tian Tan Buddha is a must see when you are in Hong Kong. Try to get there first thing in the morning so it's not so hot and there are less crowds – especially on the weekends. Also, I would highly recommend doing the Crystal Cabin (the ones with the clear floors) – not only is it a great view, but the lines for the return trip were significantly shorter than the traditional cabin;
Tip #3) When grabbing a cab in Hong Kong or Kolwoon, make sure you get into the right colored cab. The color indicates which area they will go to. Red taxis operate throughout most of Hong Kong, blue taxis operate on Lantau Island (where Tian Tan Buddha is) and green taxis service the New Territories (aka. northern part of Kolwoon). 
– Emily
Visit Emily's Blog and Social Media:
Blog: SomethingGoldSomethingBlue
Instagram: @EmilySGSB
6. Georgia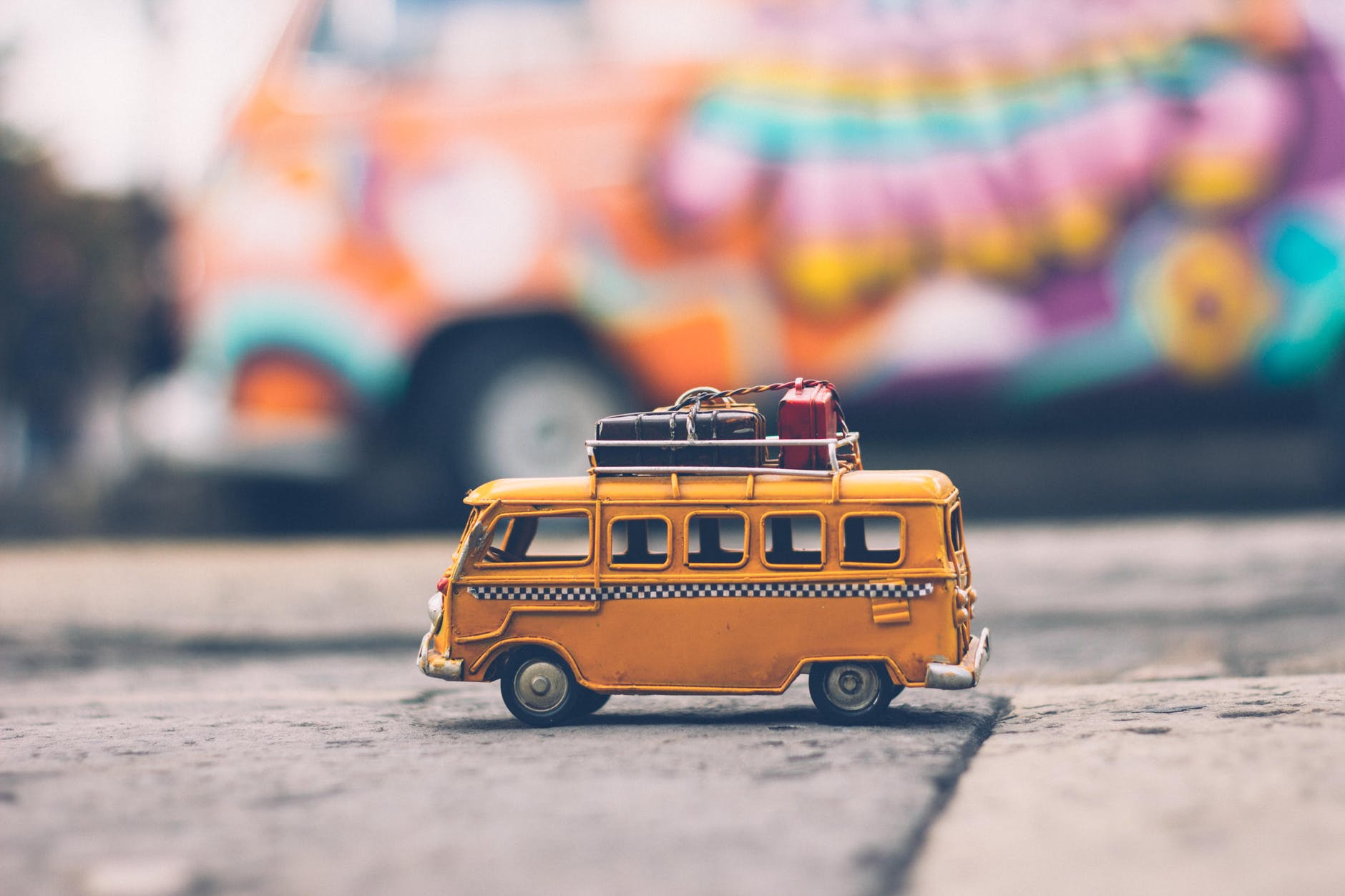 One of my favorite travel destinations is the country of Georgia in the Caucasus Mountains. It's a beautiful country with varied landscapes so make sure you take in not only the city of Tbilisi but wine country and the mountains as well.
Tip #1) If you're planning a visit this year, I suggest finding lodging either in Old Tbilisi – which is a labyrinth of beautiful, quirky architecture and even a waterfall – or on Freedom Square. Another fun area is the pedestrian zone of Agmashenebeli Avenue on the opposite side of the river;
Tip #2) While there is a metro, it's more than easy to walk everywhere, or call a taxi via the Taxify app;
Tip #3) Finally, don't visit Georgia without at least some time in wine country. While you could go it alone and take a marshrutka (minivan), if you really want to use your time wisely, get a private car and driver. A guide can take you to the homes of winemakers, translate when necessary and give a far more thorough experience into the regions' 8000-year-old winemaking traditions. I'm partial the company Taste Georgia.
– Juliana
Visit Juliana's Blog and Social Media:
Blog: CleverDeverWherever
Twitter: @CleverDever
7. Cusco, Peru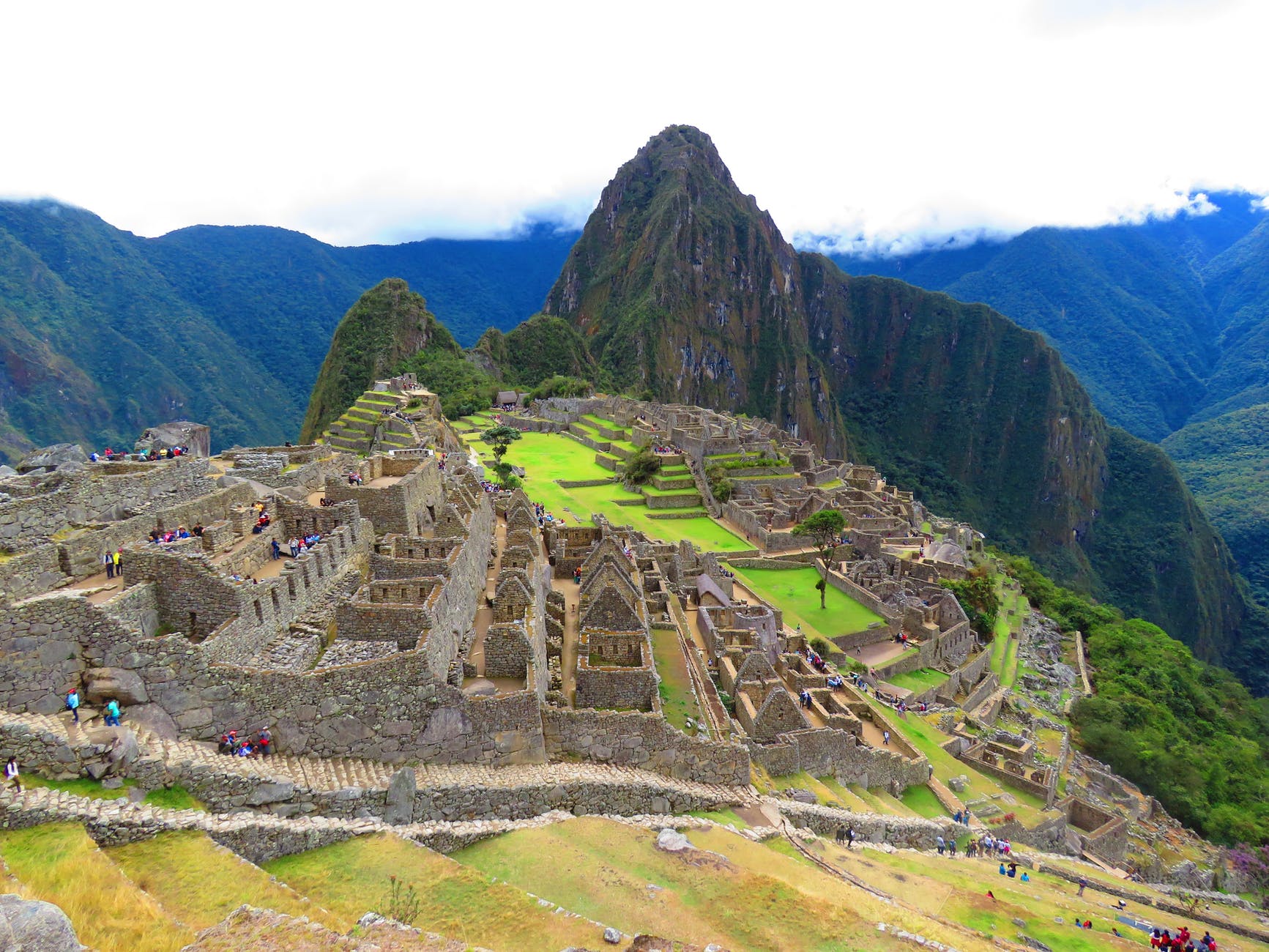 That is always a hard one to answer. There's no way I could pick an all-time favorite, but one of the most intriguing places I have been is Cusco, Peru. I experienced a rich culture during my stay there. As well as a very interesting archaeological history.
Tip #1) Make sure you take your time getting acclimated to the altitude before doing anything super active. You don't always realize how much it affects you until you try to do something physical. I would recommend giving yourself at least a few days before planing any super active days. Many people try to jump right into it and suffer the consequences. Another recommendation would be to look into some of the natural remedies that help with altitude sickness;
Tip #2) Depending on the length of your stay maybe try picking some spanish. I would in no way call myself an expert, but I have found it incredibly useful for any Spanish speaking country. And you would be surprised by how much the locals enjoy your willingness to speak with them in their own language. It can lead to some great conversations;
Tip #3) Don't forget to explore some of the outer towns as well. There you will really be able to experience the rich culture Peru has to offer.
– Mary
Visit Mary's Blog:
Blog: Bohemian Travelers
8. San Diego, California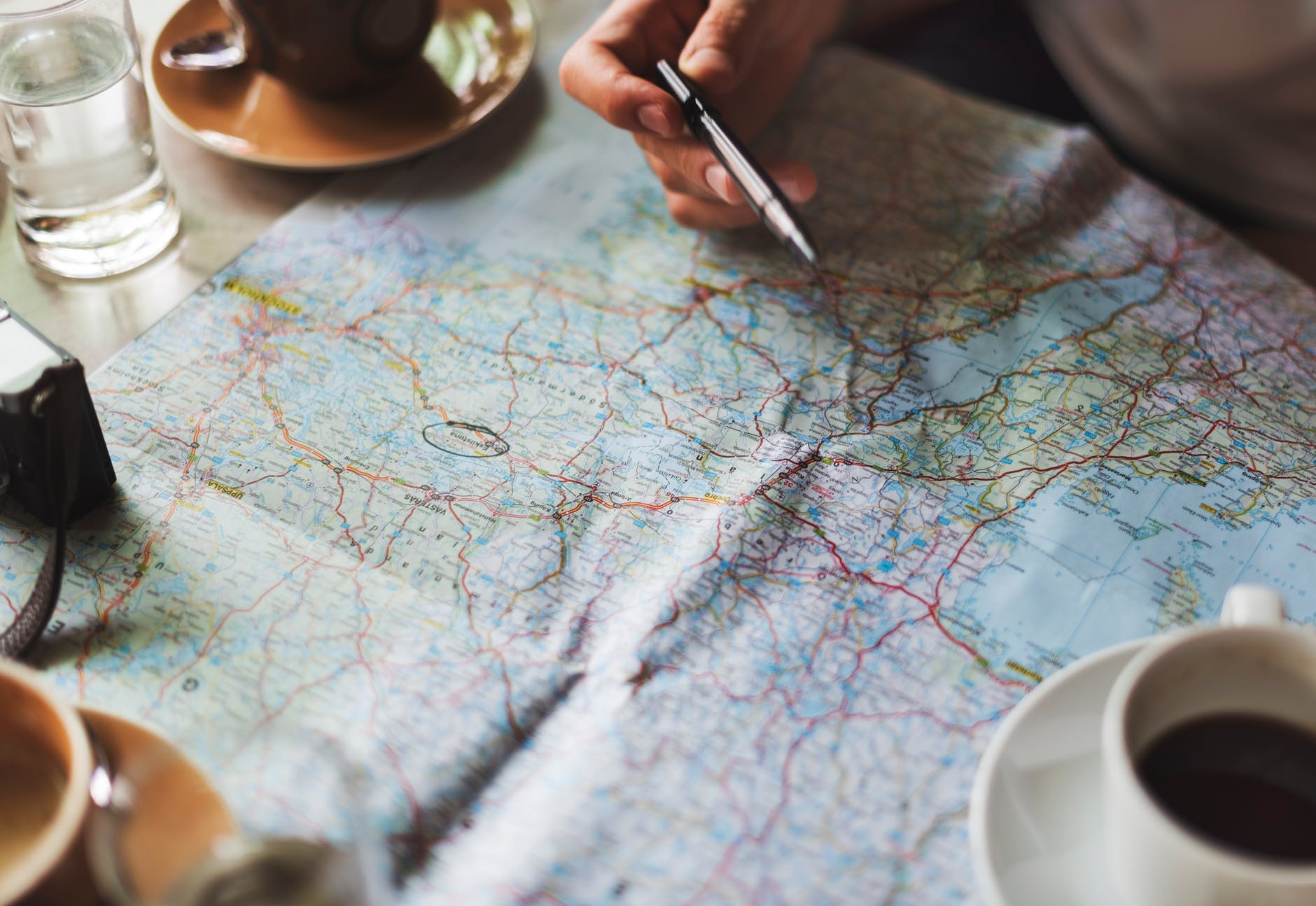 Can I say San Diego (even though I live here)? I'm building a huge tourist neighborhood set of guides. I would say:
Tip #1) Be mindful that morning coastal fog is the norm in May (May Grey) and June (June Gloom). Sometimes it can last all day and block out that sunshine we're famous for;
Tip #2) It pays to think about what sights you'll see in town. Based on your itinerary, you may want to buy a sightseeing pass with discounted admission to our popular attractions like the Go San Diego Card. Our top attractions are San Diego Zoo, Balboa Park, LEGOLAND California and, of course, our beaches;
Tip #3) Don't forget that we have other outdoor activities that can be enjoyed year-round aside from our beaches. San Diego is a popular place for hiking, water sports, biking and even sightseeing from the sky by hot air balloon or biplane.
– Katie
Visit Katie's Blog and Social Media:
Blog: LaJollaMom
Instagram: @LaJollaMom
9. Mississippi Gulf Coast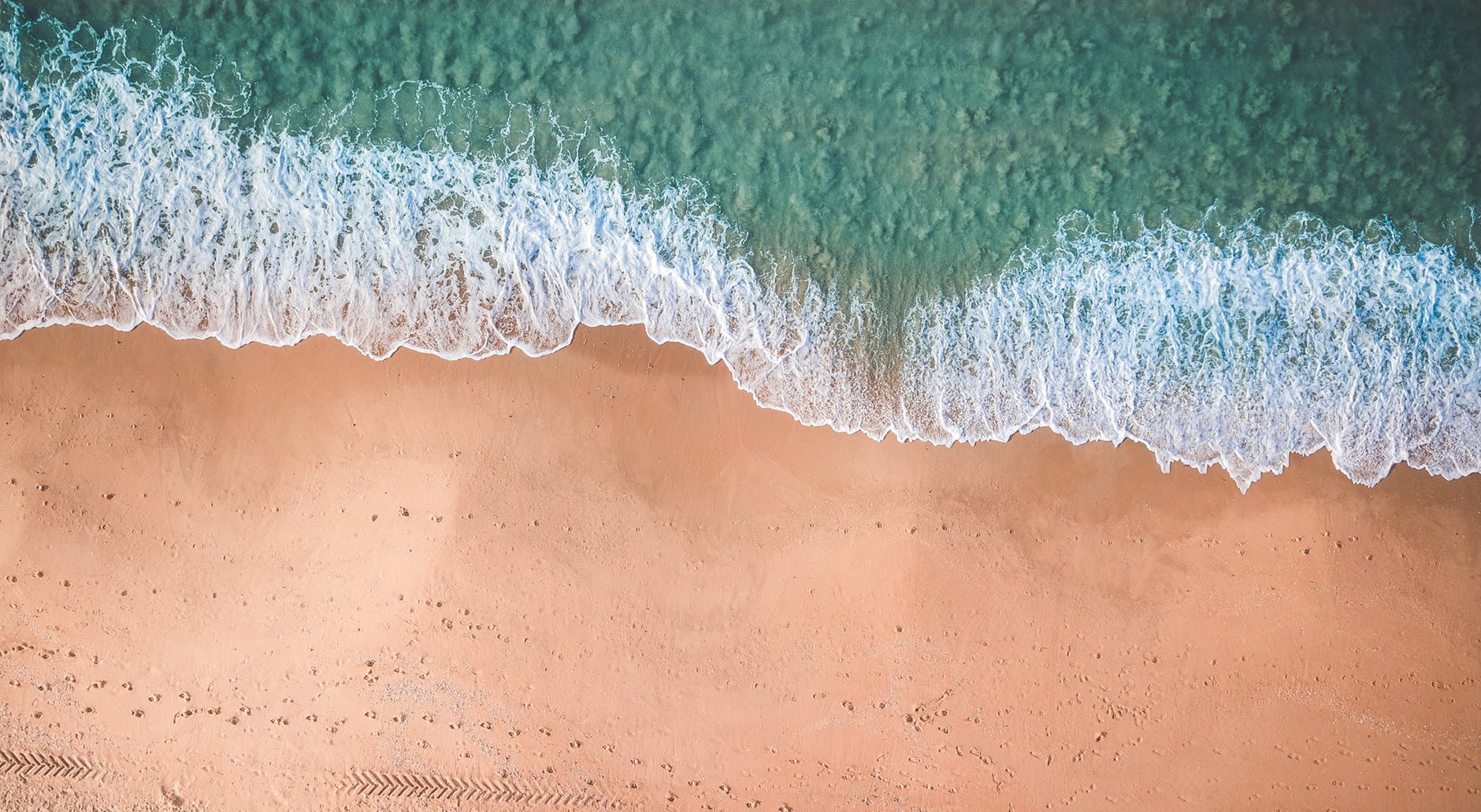 I suggest the Mississippi Gulf Coast:
Tip #1) It is the shrimping capital of the world so there is always amazing food;
Tip #2) There is a vibrant clashing of cultures, including Croatian and Vietnamese, leading to more amazing cuisine varieties;
Tip #3) Along the Mississippi Gulf Coast, the artistic creativity is surprising and prevalent.
– Charles
Visit Charles's Blog and Social Media:
Blog: McCoolTravel
Instagram: @CharlesMcCool
10. New Orleans, Louisiana

Advice from Ramona Cruz-Peters – Fab Everyday
In my opinion, NOLA is the best food city in the United States, in addition to being a completely unique melting pot of culture with a seriously fun nightlife.
Tip #1) Plan to eat out for all meals of every day. There is so much good food to eat in the city that you don't want to miss anything. It is good to go in with a plan on where you'd like to eat;
Tip #2) Eat BBQ Shrimp at Mr. B's Bistro. Just trust me on this;
Tip #3) Unless it's your first time and want to see what it's all about, skip Bourbon Street. NOLA is famous for its cocktail culture and accoladed mixologists. You'll find much better quality cocktails off of Bourbon at places like Kingfish, Tujague's, and SoBou.
– Ramona Cruz-Peters
Visit Ramona's Blog and Social Media:
Blog: FabEveryday
Instagram: @FabEverydayBlog
11. Florence, Italy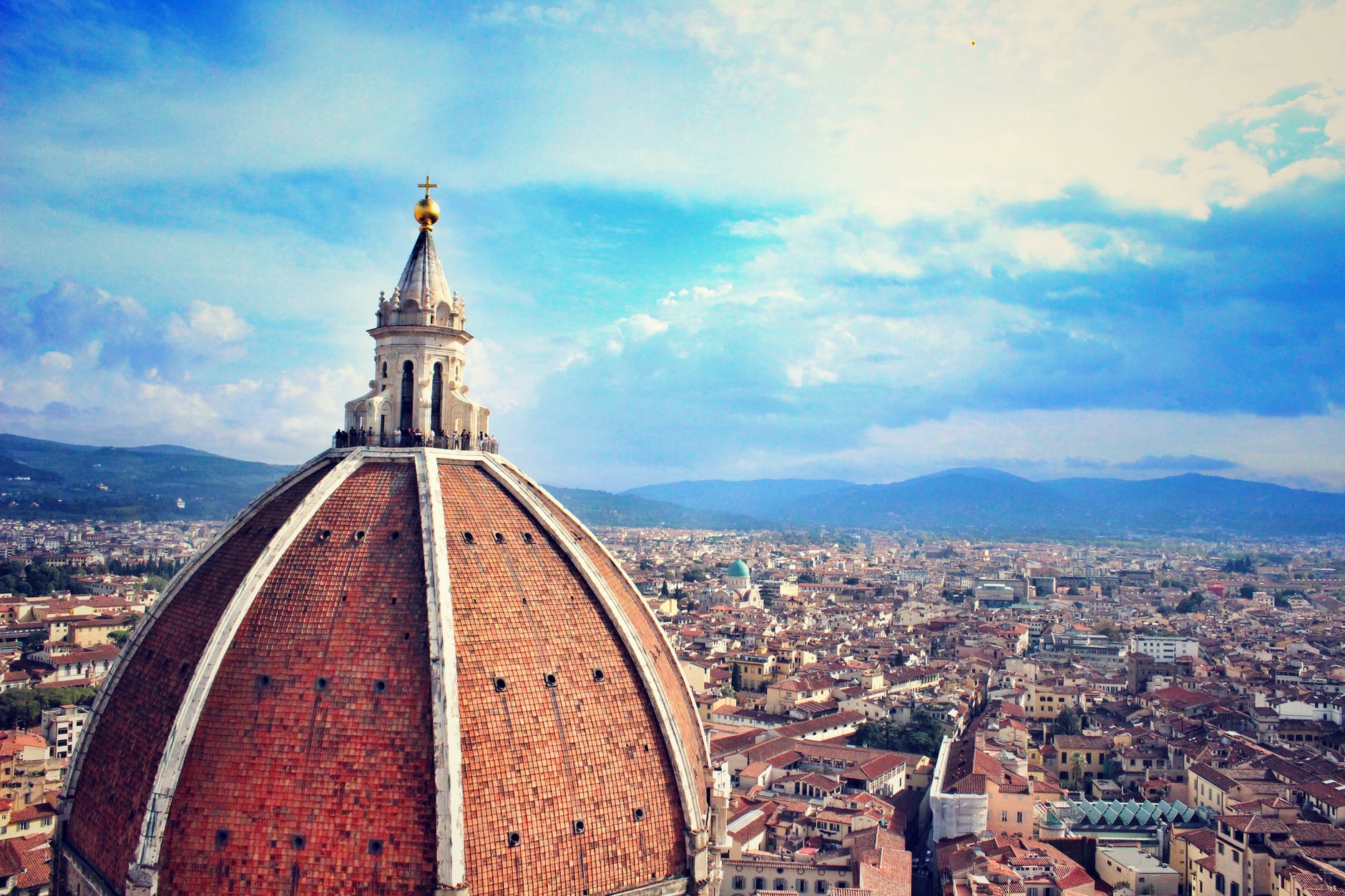 Florence, Italy is my favorite travel destination. I've traveled there at least 30 times.
Tip #1) Walk around at sunrise! The city is far more magical when it's not crowded;
Tip #2) Visit the Church of Orsanmichele on Mondays. It's one of my favorite buildings, and Monday is the only day that the museum (on the upper floors) is open;
Tip #3) Try to get lost! Take a different path back to your hotel every time. Zig zag between the Duomo and Palazzo Vecchio. Turn down random streets. It's the best way to discover new things.
– Eric
Visit Erics's Blog and Social Media:
Blog: TravelBabbo
Instagram: @TravelBabbo
12. Ho Chi Minh City, Vietnam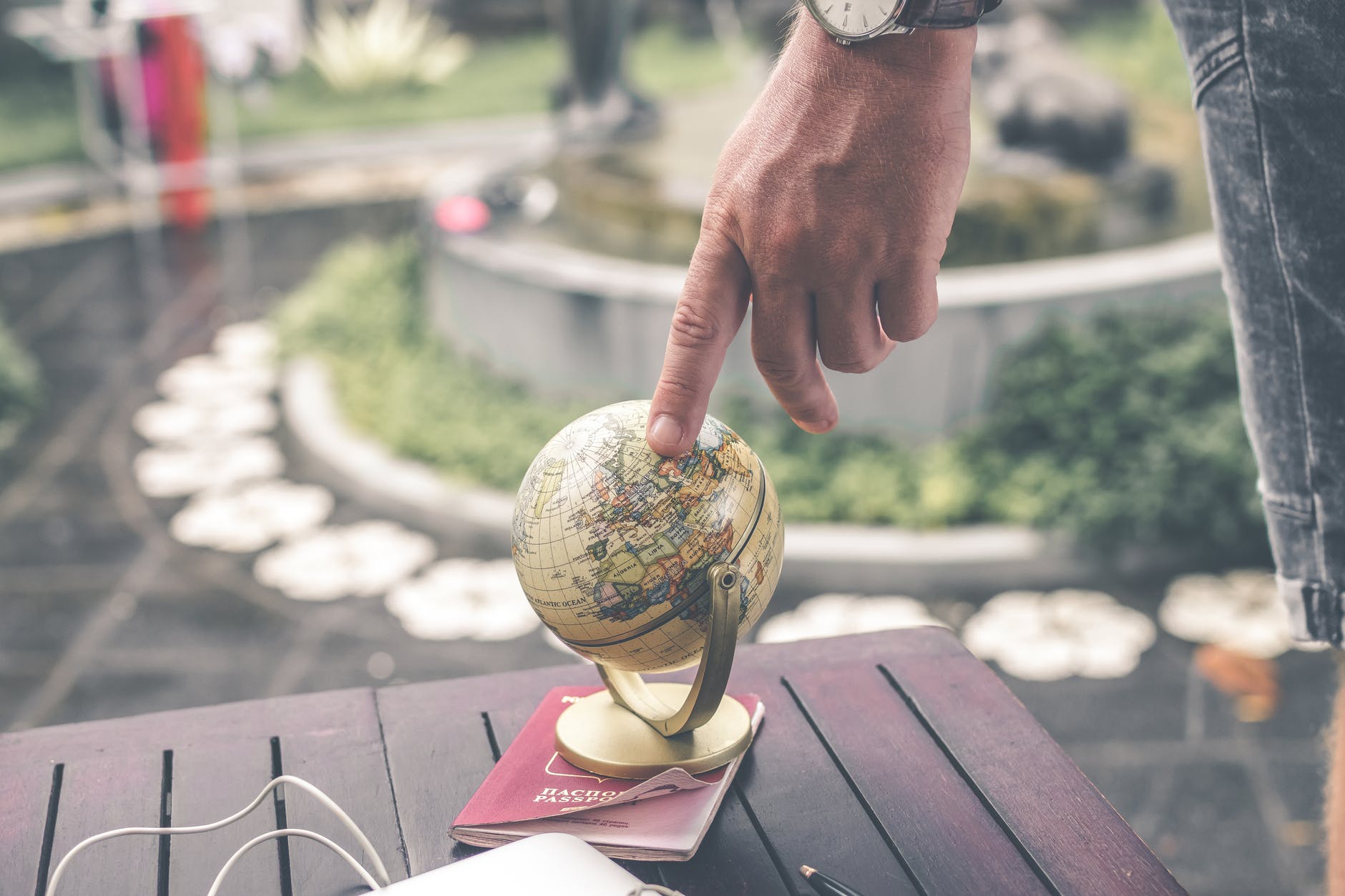 One of my top travel destinations so far has been Ho Chi Minh City, Vietnam.  The culture is so different from the culture here in the States, the people are incredibly friendly and welcoming, and the food is outstanding! The three tips I would give someone planning a trip there this year:
Tip #1) Know the visa requirements!  Plan ahead and get your visa ahead of time;
Tip #2) Check out Airbnb options as you're more likely to receive an authentic experience and authentic recommendations on restaurants and things to do in the city as opposed to what you might experience at a chain hotel.  We stayed at Christina's, mentioned in this post;
Tip #3) Pack lightweight clothing and flat, comfortable shoes. It is HOT in Vietnam and very casual.
– Ashlee
Visit Ashlee's Blog and Social Media:
Blog: CobaltChronicles
Instagram: @CobaltChronicles
13. Hawaii
My favorite place we have been over and over again is Hawaii. It never seems to disappoint and I fall more in love with it each and every time we go. Each of the islands offer something a bit different from one another, I will say Kauai is my top and Maui is second.
Tip #1) Go during whale season it is the best! You will see whales jumping from the shore of your hotel. If you can book an evening catamaran to watch the whales. It is wild and totally beautiful to watch;
Tip #2) Research and find beaches that are a bit off the beaten path. We love to do this no matter where we go;
Tip #3) Hawaii can be pricey, so go to the local grocery store and stock up on snacks and wine + beer that way you aren't spending like crazy every time you get a little hungry! We love doing this also because we get some of our favorites and I like nice wine so this helps with the budget a bit! Hotels can charge up to $20 for a burger, so be prepared ahead of time!
#BonusTip) Stop at the roadside stands for tacos and smoothies they have some of the cheapest and tastiest foods! We went on a road trip to Big Beach in Maui and I still think about the fish tacos we had!
– Tamara
Visit Tamara's Blog and Social Media:
Blog: ChampagneMacaroons
Instagram: @ChampagneAndMacaroons
14. New Orleans, Louisiana
One of my favorite travel destinations is New Orleans. The culture in NOLA is one of a kind, the food is absolutely incredible, and it almost feels as if you're no longer in the United States when you visit! My three tips for someone visiting New Orleans?
Tip #1) Go Beyond Bourbon Street. Frenchman Street has incredible live music, and Magazine Street is the go-to place for shopping in the area;
Tip #2) Bring Your Stretchy Pants. NOLA is not the best place to visit if you're on a diet: the food is incredible, and you'll want to eat everything in sight. Leave the belts at home, and plan on eating in your most comfortable, waistline-friendly ensembles!;
Tip #3) Visit When It's Not Mardi Gras. A lot of people think they have to visit New Orleans when it's Mardi Gras, but trust me: it's a fun time year-round. Hotel prices are incredibly inflated during Mardi Gras, and the city is unbelievably crowded, so I'd recommend visiting during "off-season".
– Alicia
Visit Alicia's Blog and Social Media:
Blog: AliciaTenise
Instagram: @AliciaTenise
15. Svalbard, The North Pole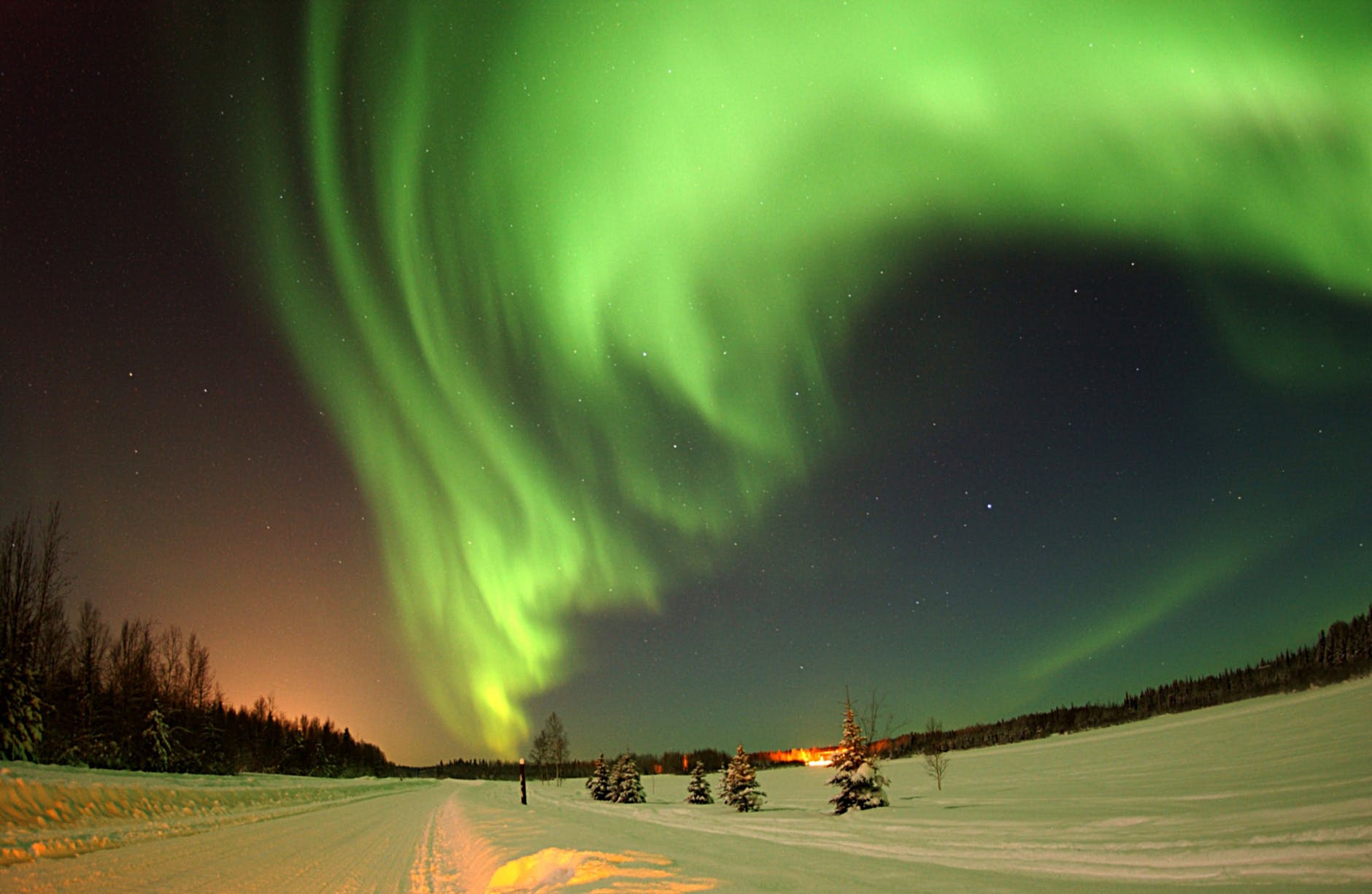 Tip #1) Don't be afraid of the cold. Pack the proper gear and you will enjoy this once in a lifetime adventure. Proper snow boots marked for the right temperature, thermals, layers, a great coat, non cotton hats, scarves and gloves!;
Tip #2) Be sure to snowmobile! The guides on the island are fantastic and it's an adventure you won't want to miss!;
Tip #3) Make sure you go toward the end of winter to get sunlight as well as darkness so you are sure to see northern lights and still enjoy sunny days!
– Carolyn
Visit Carolyn's Blog and Social Media:
Blog: HealthyVoyager
Instagram: @HealthyVoyager
16. Hawaii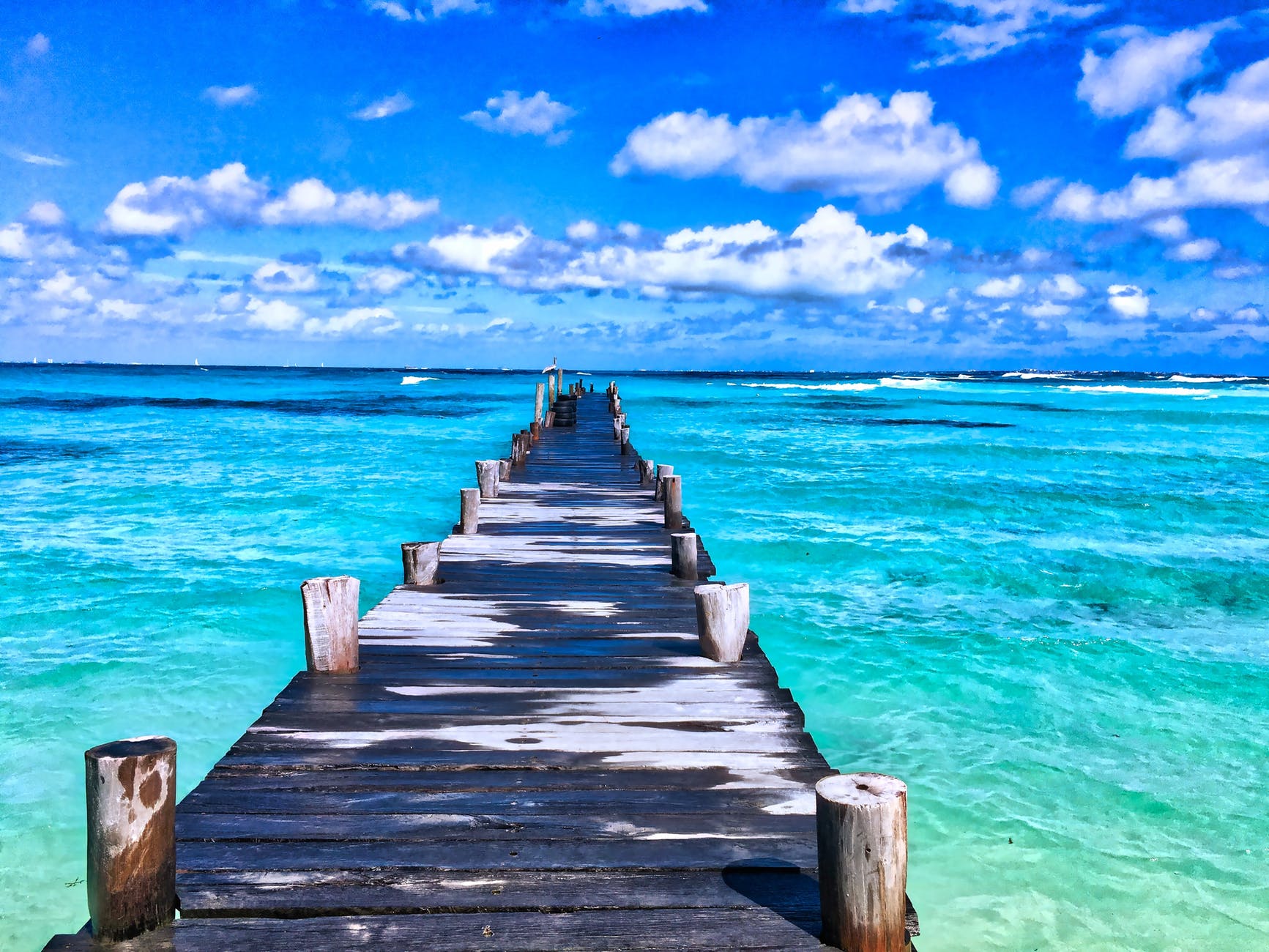 Advice from Harmony  – Momma To Go
Tip #1) Look at staying in a condo. There are great options that will give you more space, the ability to do laundry and cook some meals at home and many are in complexes that are resort like! (pools, tennis courts, restaurants etc);
Tip #2) Budget longer than you think to drive places. Speed limits hover around 40mph and many major roads are one lane. A 40-mile island drive will take you would map out on the mainland;
Tip #3) Snorkeling and boogey boarding were our two favorite activities in Hawaii. We brought our own snorkels from home, that way we had them readily available and we didn't have to worry about germs. The condos we rented had boogey boards (and all beach necessities) available for our use!
– Harmony
Visit Harmony's Blog and Social Media:
Blog: MommaToGo
Instagram: @MommaToGo
17. Provence, France
I spent some time in Provence this past July and it was wonderful. The food was fantastic, the lavender was in full bloom, and there were so many beautiful historic villages to explore. Most importantly, it wasn't too crowded, we didn't feel like we were lost in a sea of tourists. Here are tips:
Tip #1) Fly into Marseilles and then rent a car. If you want to rent an automatic you need to do it far in advance. Rent a small car so that you can easily navigate through very narrow streets;
Tip #2) Make a point to go to the local farmers markets, most towns have one once a week. Get a roast chicken, cheese, and bread and have a picnic!;
Tip #3) If you are going in the summer, make sure your hotel has a pool. It gets very hot and you will want to cool off with a dip!
– Kit
Visit Kit's Blog and Social Media:
Blog: TheKittchen
Instagram: @TheKittchen
18. Alaska, U.S.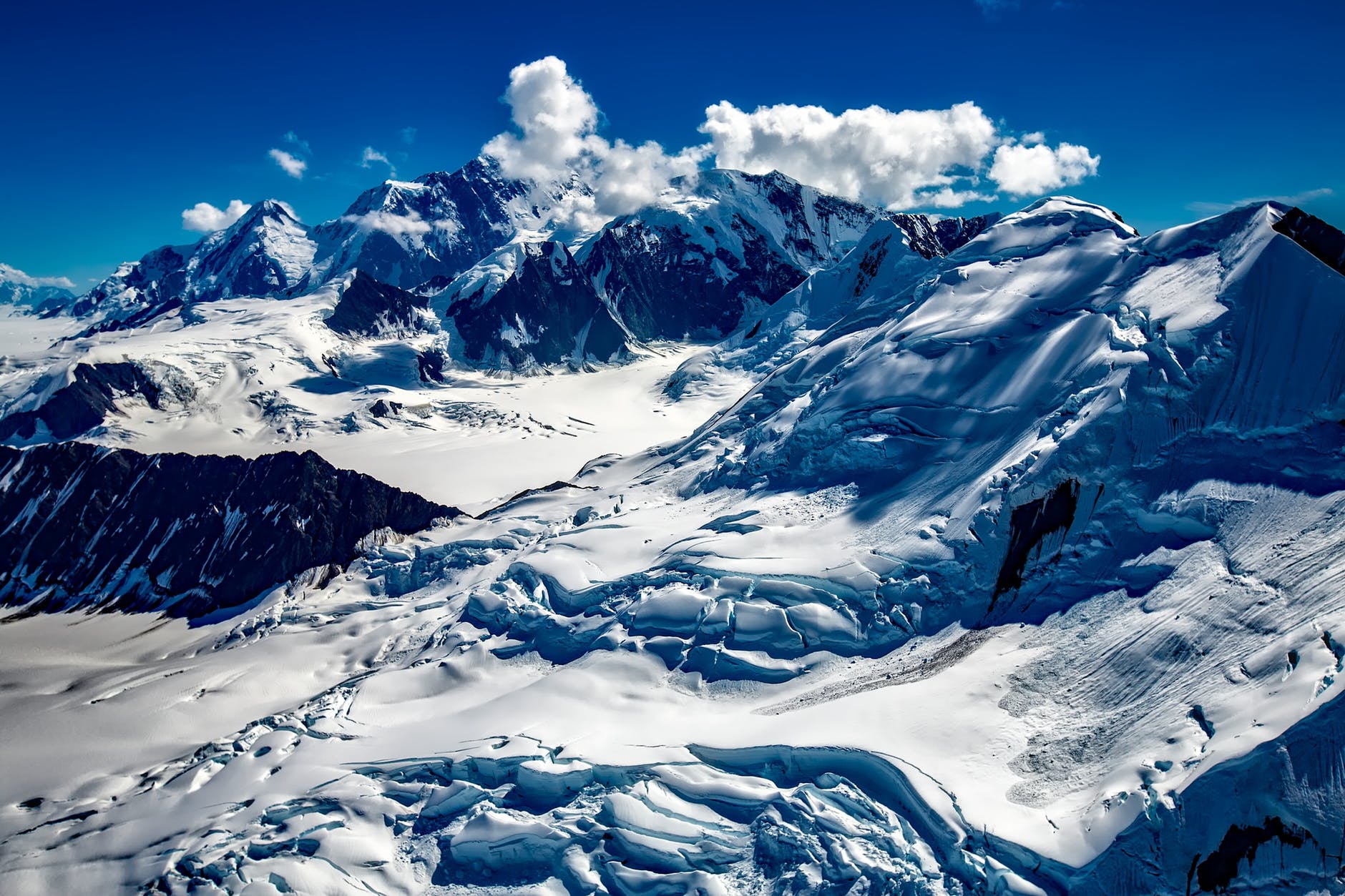 Advice from Lauren – Vandi Fair
My favorite destination I've ever visited is Alaska. From getting to see the Aurora Borealis light up the night sky to getting to see some of the world's most impressive glaciers and watching humpback whales emerge right in front of our eyes, every moment was just magical. My top three tips for anyone planning a visit to Alaska would be:
Tip #1) Plan at least 1-2 weeks for your visit (there's so much to see and do!);
Tip #2) Be sure to bring all kinds of camera and video equipment…you'll want to capture every moment;
Tip #3) When going on excursions, be sure to dress in waterproof and layers. You never know if it will be hot or cold and rainy.
– Lauren
Visit Lauren's Blog and Social Media:
Blog: VandiFair
Instagram: @VandiFair
19. Japan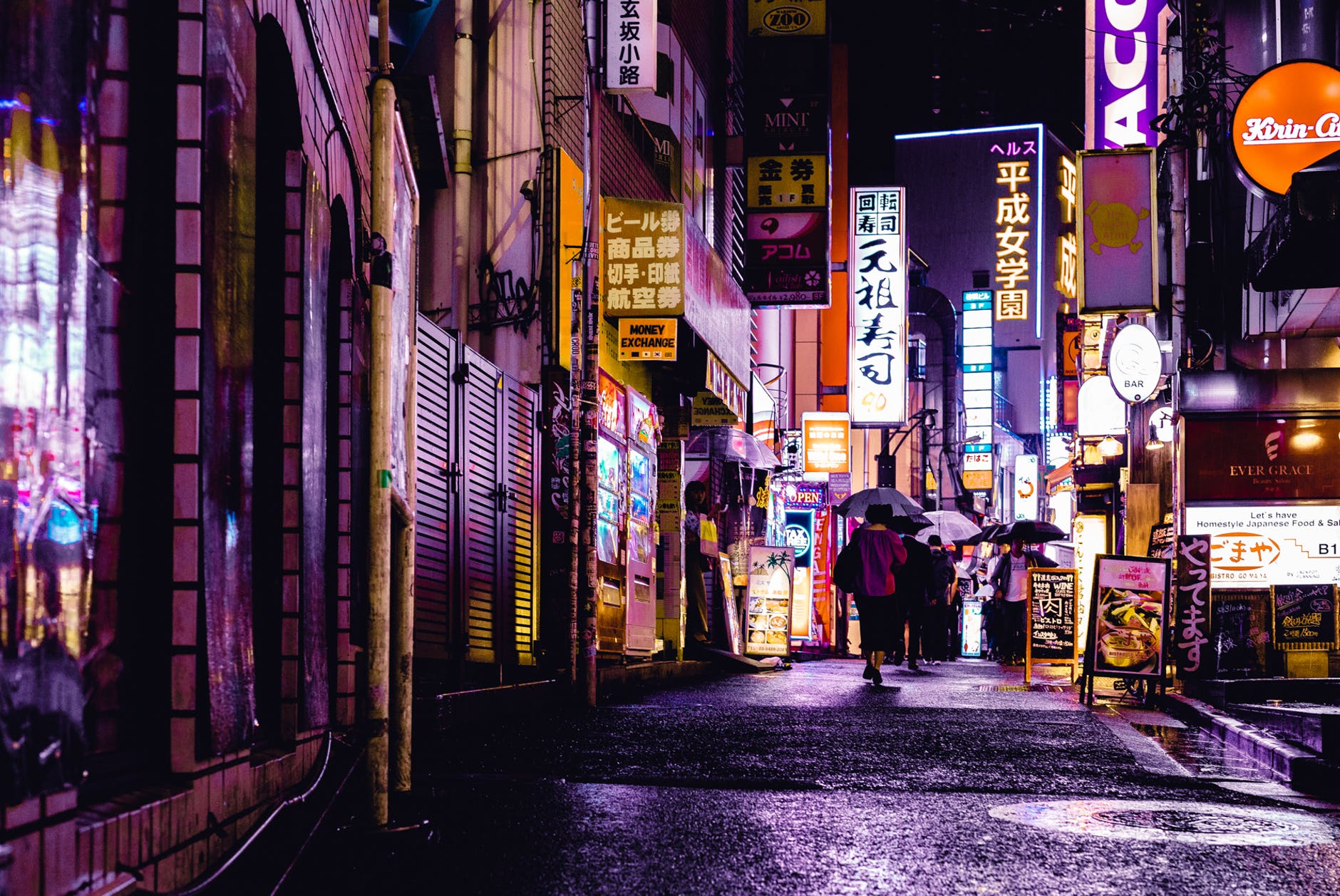 My top visit country will be Japan. Tips will be:
Tip #1) Always bring a small wallet to put your coins because the biggest coins in Japan is 500 yen and there are lots of 100 yen items to shop in Japan;
Tip #2) If you love to shop for souvenir you can try 100 coins and 300 coins. There are lots of made in Japan items with cheap prices;
Tip #3) If you love beauty product and wish to enjoy shopping from head to toes items, shop at don Quijote.
– Chanwon
Visit Chanwon's Blog and Social Media:
Blog: Chanwon.com
Instagram: @Chanwon92
20.Thailand

My favorite travel destination is Thailand because it's the perfect balance of city, country, mountains and water.
Tip #1) Be adventurous with your eating and try foods you wouldn't necessarily eat at home or maybe even don't know what they are;
Tip #2) Be respectful of the culture (always have a shoulder covering and take off your shoes in temples);
Tip #3) Give yourself enough time to visit multiple regions. It's a vast and varied country with everything from stunning beaches to expansive rice fields.
– Lo
Visit Lo's Blog:
Blog: TheDownLo
21. Florida, U.S
I have two favorite destinations:
St Augustine
Tip #1) Stay in a resort/hotel near St George Street this is the hub of all the action;
Tip #2) Get fast passes for popular rides like the Seven Dwarf Mine Train;
Tip #3) Try something new. Whether it's a new restaurant, food or activity be fearless to try something new.
Disney World
Tip #1) Stay hydrated. You can get free water at any quick serve so staying hydrated is easy;
Tip #2) Don't be afraid to walk. There are so many nooks and nitches that can only be found by walking;
Tip #3) Stay on property so you can take advantage of extra magic hours.
– Rebecca
Visit Rebeccas's Blog and Social Media:
Blog: TeaCupsAndFairyTales
Instagram: @TCupsAndFairyTales